GREGORY – Redfield ran into a standout pitcher and eventually ran out of time in a season-ending 13-2 setback to Vermillion in the State B American Legion Baseball Tournament Monday evening.
Ben Burbach scattered five hits and struck out 11 batters to keep Redfield from mounting much of a charge.
"Their guy Burbach was real good. Probably as good as anybody we've seen in this tournament, maybe a little better," said Redfield coach Tommy Gregg. "Good velocity on the fastball, not overpowering, but then he started mixing his off speed and I think that's what gave us trouble. And then he was constantly ahead of us, the whole night, in the count."
Redfield did grab a brief lead with a run in the bottom of the first inning without the aid of a hit. Camden Osborn walked, moved to third on two errors and then stole home.
However, Vermillion scored in all six innings following that to take control.
Clayton Sorenson had four hits and drove in four runs to lead Vermillion. Connor Saunders had three hits, including a pair of doubles. Vermillion now plays Gregory at 10 this morning with the winner advancing to take on Winner-Colome for the state championship at 12:30 p.m.
Osborn finished with two hits and accounted for both of Redfield's runs, driving in the other with an RBI single in the fifth inning.
Osborn had a stellar state tournament going 7-for-10 in Redfield's four games.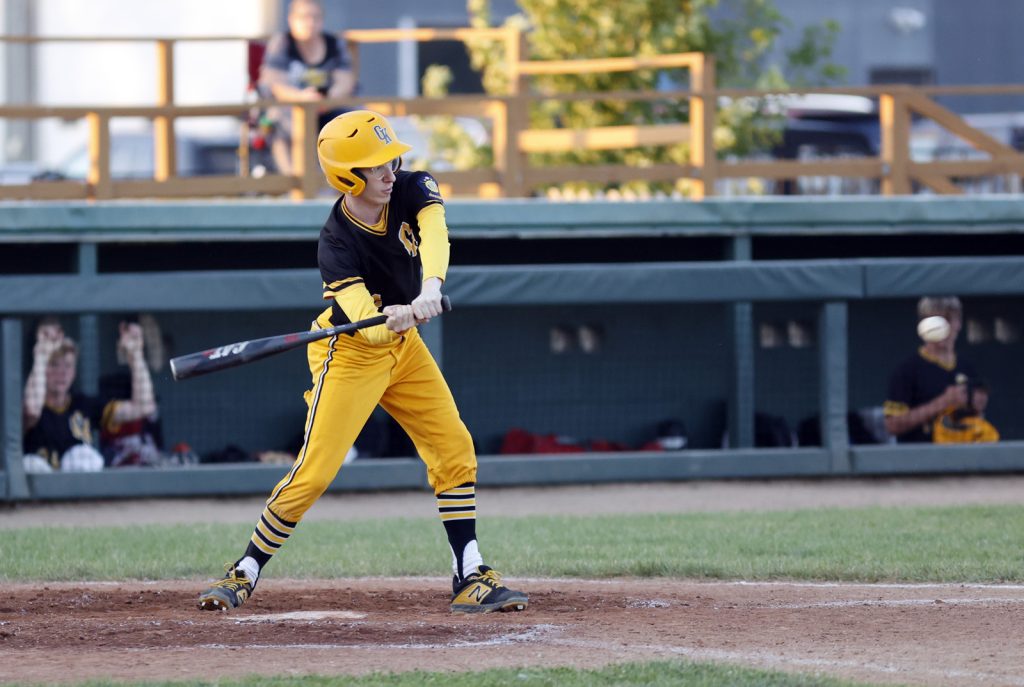 Redfield was able to overcome a season-ending injury to standout Peyton Osborn last month to make a deep run into the state tournament.
"We came down here and made some noise," Gregg said. "These guys took the ball and ran with it."
While one has to wonder what would have happened had Redfield been full strength, Gregg also pointed to some positive things that came out of the situation.
"We can think 'what if' and I'm sure everybody has, but we kind of used this as a moment where we had some other guys in the lineup that maybe weren't getting playing time early on and boy, they just exceeded expectations," Gregg said. "We had some platoon guys in Elliott Komraus and Eli Morrissette and they became everyday guys, and then Kellen Hurd kind of became an everyday guy."
Gregg said everybody on the squad stepped up and rose to the challenge.
As a result, Redfield, which finished the season with a 22-10 record, was able to go toe-to-toe with the best teams in the state and not only that, also build depth going forward.
"We get everybody back. We're very fortunate," Gregg said of the fact that all of this year's seniors will be coming back as super seniors next season. "We're excited for the future."
Vermillion 012 213 4 – 13 12 1
Redfield 100 010 0 – 2 5 2
Ben Burbach and Tracy; Nolan Gall, Elliott Komraus (6), Elijah Morrissette (6) and Morrissette, Keaton Rohlfs. 2B – Vermillion, Connor Saunders 2.