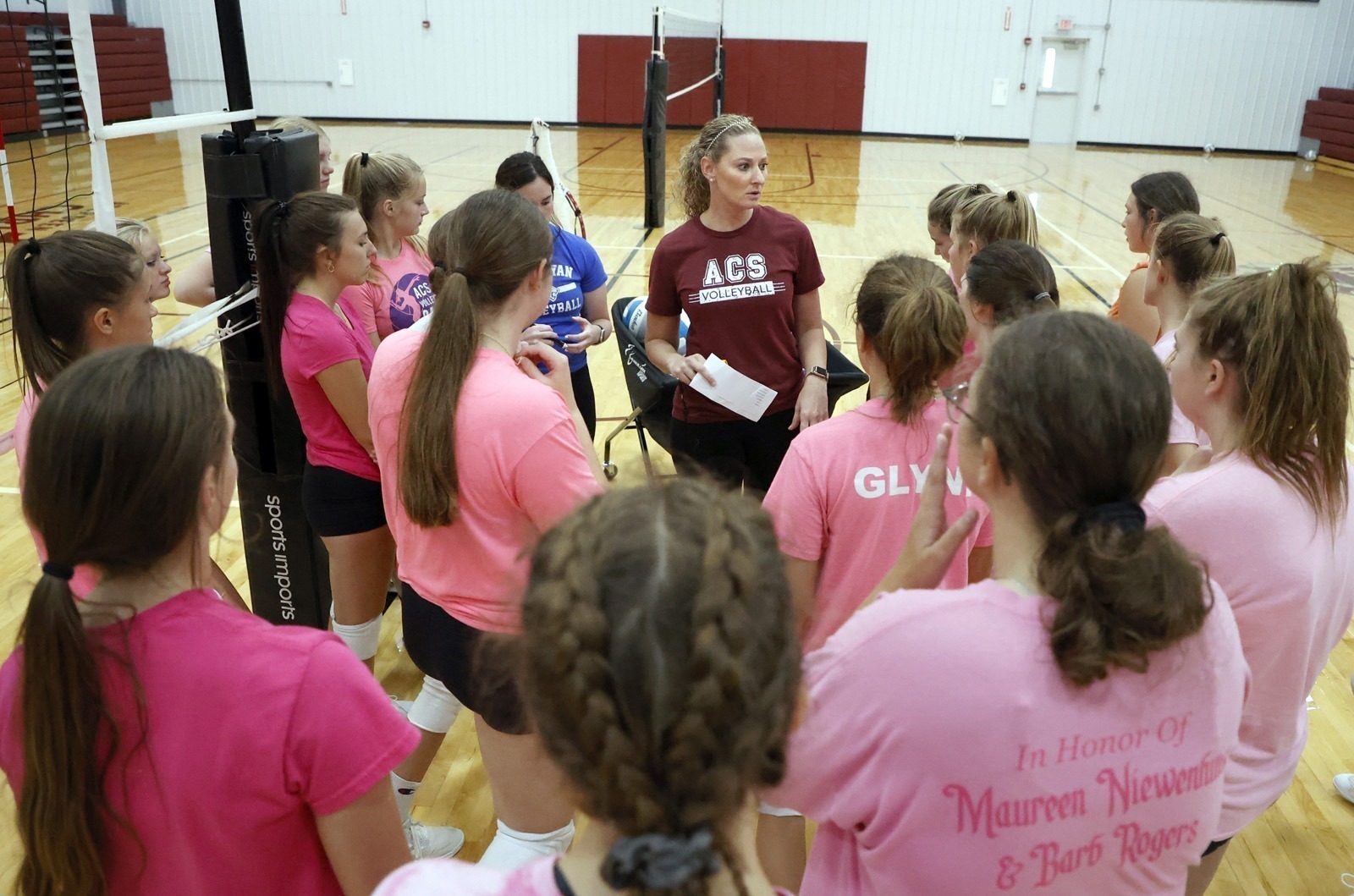 The Aberdeen Christian volleyball program has a new identity this season.
It just hasn't figured out what it is quite yet.
After losing six seniors off last year's pioneering squad that qualified for the Class B state tournament for the first time in school history, the Knights are hitting a reset season in 2022, complete with a new head coach.
First year head coach Sara Powell is set to lead a very new-look Knights squad into the season, which begins next week, and Powell said the Knights are still figuring out who they are.
"We definitely have some talent," Powell said. "It's just getting them to work as a team. Some of these girls didn't play together on varsity or junior varsity, and some didn't play at all."
It would be easy to categorize Powell's position – new coach, young squad, few returning players – as difficult.
But that's not how Powell sees it.
"I like it," she said. "It's like I have a clean slate."
The Knights were able to do some off-season things together over the summer, including weights and open gyms and team camps, and those things have been helpful, not just in terms of athletic development, but in getting to know each other.
"A good 80 percent of the girls were able to come," Powell said. "That's just super important, especially with fall sports. Just being together as a team and for me, just getting to know the girls personally and athletically."
Still, the waters of the upcoming season will be anything but glassy, and Powell is realistic about that.
"We'll struggle a bit, especially early in the season with Ipswich and Warner right off the bat," she said.
Christian will rely on one of its returners in Chloe Bosma, particularly early on. Bosma will be a mainstay at the net for the Knights.
"She'll be a strong hitter and she has a great serve," Powell said.
After that, the Knights will turn to a mix of upperclassmen and young up-and-comers to fill in spots.
"Nothing is set in stone for me," Powell said. "I told them the other day at practice, I want them to earn it and to come to practice and give it 100 percent."
Christian is set to travel to Ipswich on Tuesday for the season opener followed by a Thursday match at Warner. The Knights will host Groton in their home opener Aug. 29.