The weather conditions continued to dominate the topic of discussion during the final day of the Aberdeen Swim Club High Point Swim Meet on Sunday.
With temps soaring into triple digits and strong south winds, swimmers had to battle the elements as much as their opponents at the Aberdeen Aquatic Center.
"It's kind of tough. I know a couple of tents even got destroyed this morning and people had to go out and buy new ones," said ASC member Scout Rosendahl of the conditions. "It's really hot. I know a lot of kids are burning up just sitting in the shade with all these fans. It's really hot and it's kind of hard, but once you get in the water it's kind of the reward."
Rosendahl said she could not remember competing in hotter weather than Sunday's blistering temps.

"It is so hot outside right now," Rosendahl said. "It's like 100 degrees, but it feels like 108 and I do not appreciate it."
Because Rosendahl trains with the older swimmers on the squad, she isn't normally in the pool during the warmest parts of the day.
"You have to be mentally tough. I practice with the older kids which is like 7 in the morning," Rosendahl said. "It's really nice, because it's cool outside and the water is a good temperature."
Sunday's heat was so brutal, the 12-year-old said she wouldn't mind exchanging things for a more winter-like feel.
"I kind of wish it would just start snowing right now, honestly," Rosendahl said. "It's pretty bad."
DEALING WITH ANOTHER ELEMENT
The swimmers on Sunday afternoon not only had to deal with the heat, but during the backstroke events, competitors found themselves looking up right into the bright sunlight.
"I just try not to look at it, I guess," said Porter Bindenagel of the Aberdeen Swim Club.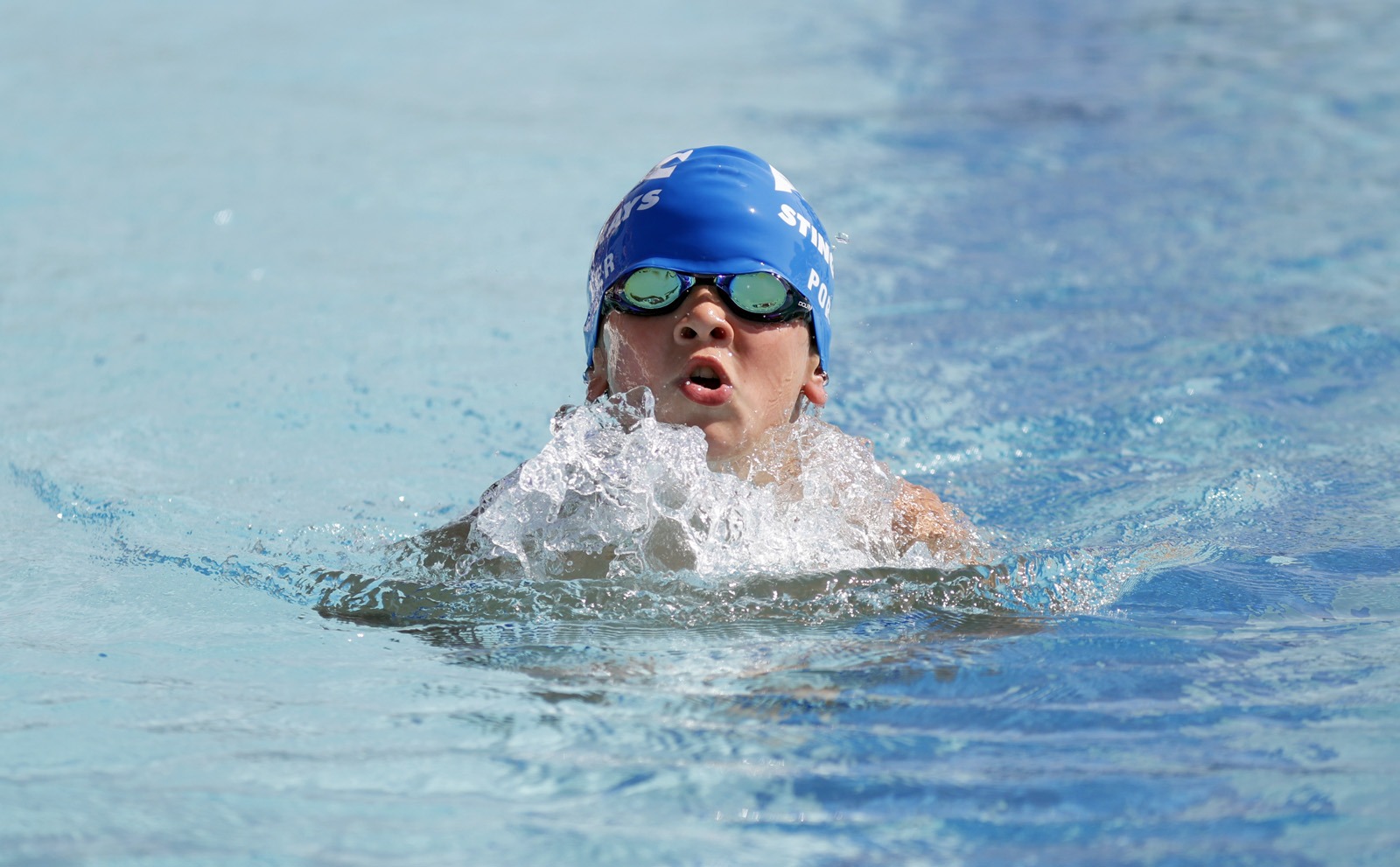 The 9-year-old said what he likes best about the sport is that everybody has a good time.
"I just like that everybody has fun during the swim meets and practice," Bindenagel said.
The youth also plays baseball. He said that baseball and swimming share something in common that helps him compete in both sports.
"You kind of have to have strong legs and arms," Bindenagel said.
BEATING THE HEAT
While most people were finding ways to stay cool by wearing as little as possible, one individual was a bit bundled up for the conditions.
Barb Fisher, lead assistant coach for the West Fargo swim team had her head and neck barely visible.
Fisher wore a bucket hat, wrapped in a dry-fit towel, sunglasses, and a gel rope wrapped around her neck in addition to SPF30 Chapstick.
"If I didn't have this, I would be toast," Fisher said. "I would be in the hurt bag."
Fisher also carried beverages in both hands.
"I have to alternate water, Gatorade and a little caffeine," she said.
Because West Fargo has an indoor pool, the Flyers don't get much of a chance to train for conditions like this past weekend. They are, however, used to just about anything on their annual trips to the Hub City.
"Usually at this meet you'll see all four seasons, sometimes in a weekend," Fisher said. "This is the first time there hasn't been a thunderstorm."
What there was, though, was oppressive heat.
"This is tough," Fisher said. "It's hard to prepare for this."
The North Dakota swimmers did their best to gear up for the sultry conditions, including hydrating all week.
In the end, it became a matter of mental toughness for athletes and coaches alike.
"We just have to power through," Fisher said. "We tell our athletes just be prepared, wear your sunscreen, be prepared for the elements, and as coaches we have to do the same."
RISING TO THE CHALLENGE
Cash Kessler was one of the Aberdeen Swim Club members who competed in the 100-meter backstroke on Sunday afternoon.
The 11-year-old likes swimming because he gets to meet new people and go to new places. His favorite pool is in Aberdeen, but it might not be for the reason you think.
"It's a long course which makes it challenging," Kessler said, "and I like challenges."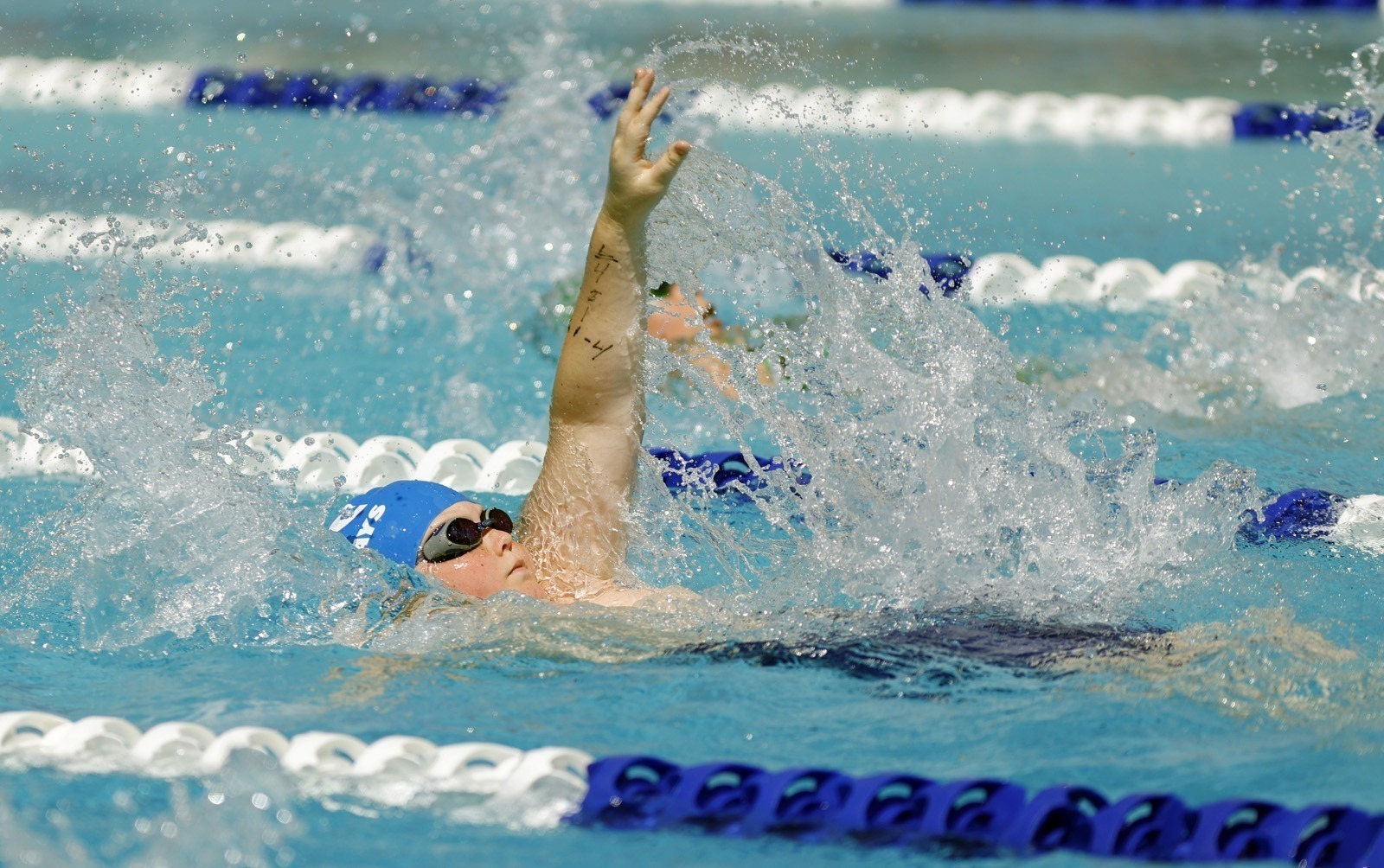 Kessler is gearing up for his biggest challenge that will take place at the end of the summer.
"My goal is to make it to state," Kessler said. "It will take a lot of effort and I'll have to get a little bit stronger to do it."
Kessler is a multi-sport athlete. He plays golf, tennis, soccer, football, baseball and basketball in addition to swimming.
His favorite sport?
"Football," he said. "I just think it's fun to tackle people."
CARRYING ON TRADITION
Olivia Neys is a relative newcomer to the Aberdeen Swim Club, having moved to the Hub City a few years ago from Cloquet, Minn. However, it did not take her long to adapt to the squad.
"My mom was a competitive swimmer and she wanted me to try out for the Swim Club," Neys said. "I tried out and I just loved it and I bond with all the people, so now I'm a big fan of ACS."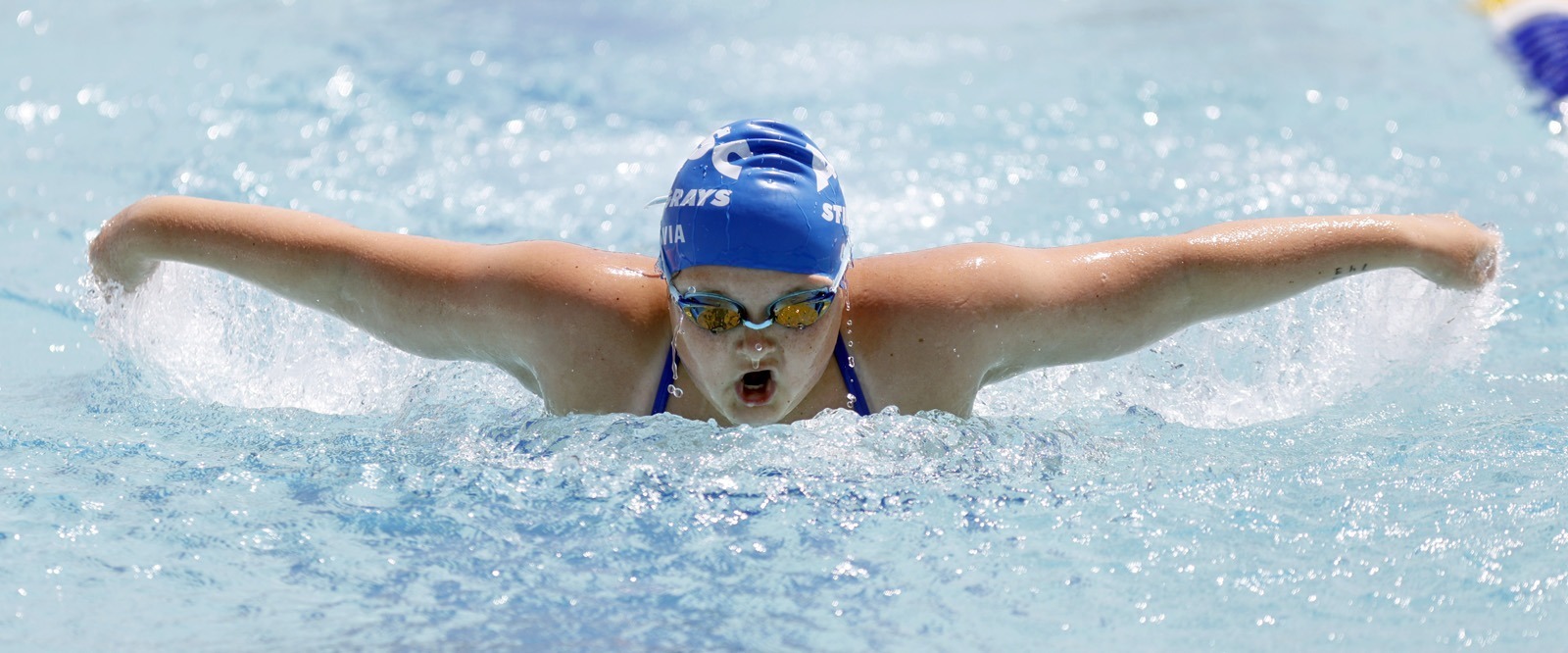 Her mother, Leigh, is a former multi-sport standout from Canada who ended up playing NCAA Division I volleyball for Marist College in Poughkeepsie, New York.
As for Olivia, the 10-year-old competed in a mixed age group that featured both boys and girls competing at the same time.
"No matter, if the boys win, we don't really care; if the girls win, we don't really care," Neys said. "It's just all fun and you see what your times are."
Neys said she has received good advice and also given some tips on occasion.
"I told all my friends, never give up. Even if you don't win, you still improved," she said.
The best advice she has received?
"No matter, if you don't get it, it's just competition. It doesn't matter if you win something, it's just have fun," Neys said.