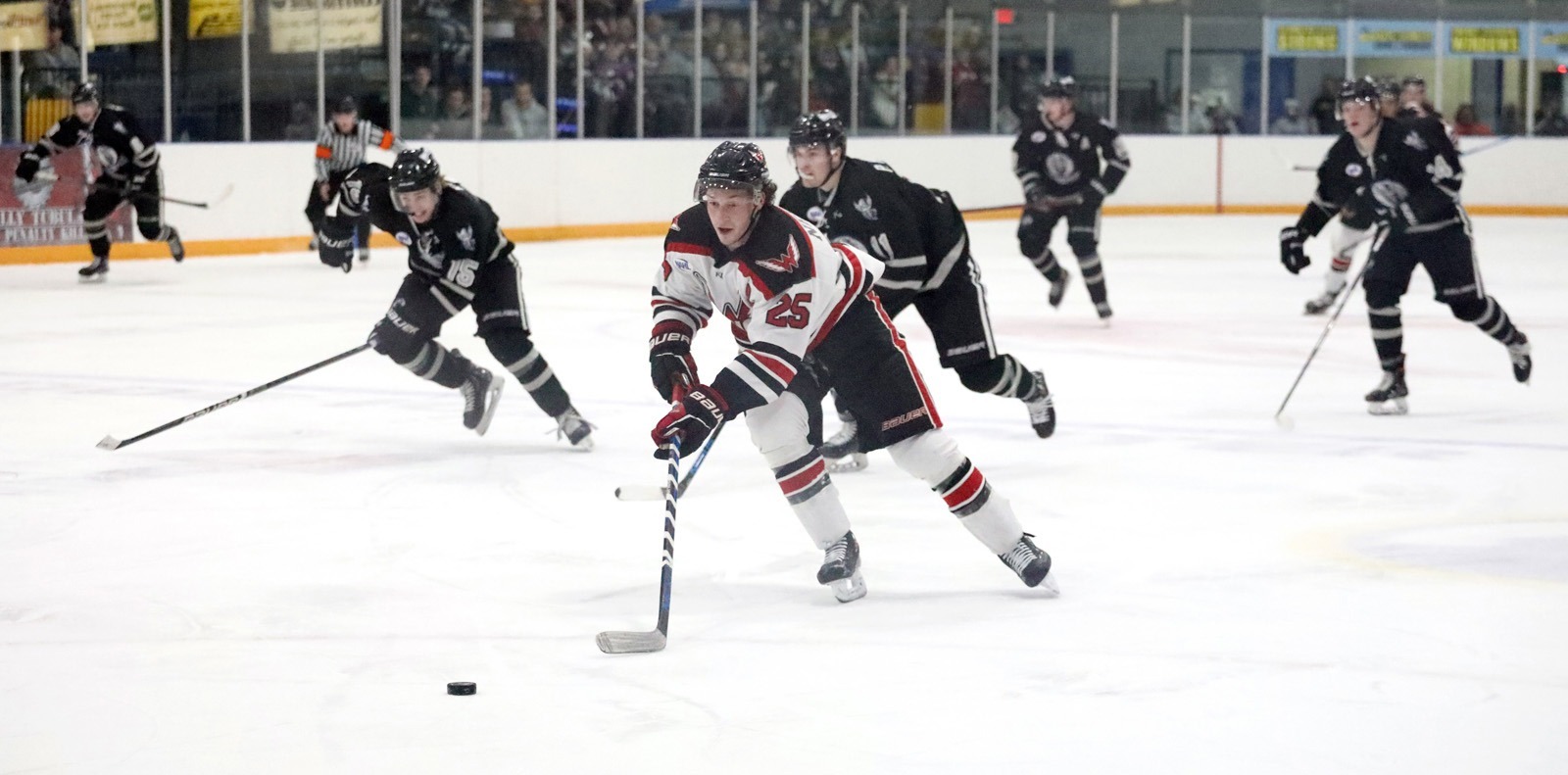 May 1: In 13 minutes, USD graduate Hannah Sjerven had eight points and four rebounds as her Minnesota Lynx rallied in the second half to beat the Las Vegas Aces 89-86 in a WNBA exhibition game. The Aces are coached by Rapid City native and WNBA legend Becky Hammon.
May 1: De Smet's Kalen Garry and Sioux Falls Washington's Ndjakalenga Mwenentanda were named the 2022 South Dakota Mr. and Miss Basketball winners. Out of 51 winners, Garry is the 13th Class B boy to have won the award.
May 1: Avery Broughton of Corisca-Stickney tore the anterior cruciate ligament in her right knee during an AAU basketball game in Iowa. The USD recruit tore the ACL in her left knee on Jan. 21, 2021. She will be a senior this fall and the timeline for her comeback after recent surgery is unknown.
May 2: USD graduate Hannah Sjerven was waived by the Minnesota Lynx. She was a third-round draft pick of the team.
May 2: Aberdeen golfer Jonathan Murdy placed second at a qualifying tournament in Sioux Falls to advance to one of 11 sectional tournaments where the top finishers will earn a spot in the U.S. Open June 16-19 in Brookline, Mass. It is the first time Murdy has qualified for a sectional. He is the club pro at Lee Park and the boys' golf coach at Aberdeen Roncalli. Three advanced to the sectionals from the Sioux Falls tourney, and it came down to a playoff for the final spot. Sioux Falls native Tommy Vining and SDSU golfer Lucas Schaefbauer of Aberdeen each shot a 1-under 71, but Vining won the playoff to advance.
May 2: Dakota State University in Madison broke ground on a new athletics facility for the first time since 1957. The new athletics event center is part of a $100 million campus-wide athletics overall. Almost half of that money has been raised. The new athletics center will include an upgraded football stadium, an outdoor track, an e-sports arena, a soccer field, an indoor event center, new locker rooms, weight rooms and training rooms. Campus officials expect to start putting some of the new facilities to use in 2023.
May 3: South Dakota Baseball Hall of Famer and former state lawmaker Carrol "Red" Allen of Lake Andes died at age 87. Playing in the Northern Class League and Basin League, Allen worked his way to a shot with the Baltimore Orioles before an injury brought an end to his pro baseball career. He hurt his arm in a 1955 spring training game with the Orioles and was sent home to recover. He got another chance in spring training the next summer, but did not make the Baltimore team. Allen returned to his home state where he was a star player and manager for amateur teams. He unsuccessfully ran for governor in 1994.
May 3: On the 12 th anniversary of the show he helped create, Calling All Sports host and long-time South Dakota sports journalist Mike Henriksen is stepping down. He also has announced his retirement from high school state tournaments after two decades with South Dakota Public Broadcasting.
May 3: A trio of Boekelheides from Northwestern had a big day during the Dwight Kinney Invitational track meet in Estelline. Jessica Boekelheide won the 100, 200 and 400 meter dashes, while her sister Ella won the 800 and 1,600 meter runs. Both girls ran on the winning 1,600-meter relay squad. Their cousin, Ethan Boekelheide, won the 400-meter dash and was also a member on the first place 3,200-meter relay squad.
May 5: Faulkton went home with all the major hardware at the Lake Region Conference girls' and boys' golf tournaments. The Trojans swept the team titles and had both medalists: Bennett Cassens and Gabby Kast.
May 6: Aberdeen headed into the second round of the NAHL playoffs in its battle with St. Cloud for the Central Division championship without their top scorer. Cade Neilson left the team as he was selected to represent his home country of England in the 2022 IIHF World Championships in Finland. Neilson and Team Great Britian will begin play in that prestigious event on May 13.
May 6: Rapid City Central has named Aberdeen native Josh Mach as its new girls' basketball coach. Mach has been teaching and serving as the boys' assistant at Aberdeen Central the last several seasons.
May 6: The 97th Howard Wood Relays saw two all-time state records broken. Simeon Birnbaum of Rapid City Stevens won the 3,200 meters in 8 minutes and 55.22 seconds, breaking the all-time record of 8:56.3 set by Erik Gumstrup of Stevens in 2001. In the girls' shot put, Hamlin's Gracelyn Leiseth threw it a state record 48 feet and 11 inches to win the event. That broke the 2021 record of 48-10.75 by Custer's Kellyn Kortemeyer, who finished second to Leiseth in the day's event. Both Birnbaum and Leiseth are juniors. In that same 3,200 meter race, Josh Martin of Aberdeen Central finished fifth in 9:20.29 to break a 37-year-old school record (9:25.69 set by Nate Trebilcock in 1985).
May 6: USD graduate and Olympic silver medalist Chris Nilsen continued to thrill hometown fans as he again pole vaulted the elusive six meters (19 feet, 8.25 inches) on his home track in Vermillion at the USD Twilight Meet. Nilsen, whose best jump is 6.05 meters, is one of 26 pole vaulters (known as the Six Meter Club) in history to have reached the milestone height. Sergey Bubka of the Soviet Union was the first to do it in 1984. Nilsen's jump was a Lillibridge Track Complex record, and Nilsen just missed an American outdoor record as he tried to clear 6.07 meters (19-11).
May 6-7: Sioux Falls Christian had a dominating weekend at the Howard Wood Relays, winning nine (five boys, four girls) relay races.
May 8: The Mount Marty softball team won its first Great Plains Athletic Conference Tournament in program history.
May 10: After winning four straight elimination games, the Dakota State baseball team fell 1-0 to Bellevue in the championship game of the double-elimination North Star Athletic Association Tournament.
May 11: The Bowdle Golf Club used a split pot-type combination of a lottery and a drawing to raise $73,000 to make improvements. Nancy Klipfel of Bowdle was the fundraiser's winner, and she also collected $73,000.
May 13: Alea Hardie set the girls' state record in the 3,200 meters in her final race on her home track at Sioux Falls O'Gorman. Hardie ran it in 10:10.83 to break the all-time mark of 10:19.74 set in 2006 by Allison Eckert of Sioux Falls Roosevelt.
May 13: The Sioux Falls Canaries started their 30 th season on the road with a 5-1 loss to the Lincoln Saltdogs.
May 13: USD graduate Hannah Sjerven resigned with the Minnesota Lynx after she did not make the team before the season started. The Lynx made several changes to their roster after starting 0-3. Sjerven, a Minnesota native, was a third-round draft pick of the team.
May 13: Amazingly, small Day County in South Dakota now has its second world champion in mixed martial arts. Logan "Storm" Storley won a split-decision over Michael "Venom" Page to earn the interim Bellator Welterweight title in London in the feature bout at the Bellator 281 event. On his rural Roslyn farm, Webster High School graduate Storley (now 29) growing up could see the silos a couple of miles away on his neighbor's farm, Brock Lesnar (now 44). Lesnar was an MMA world champ as well as he won the UFC heavyweight title in 2008. Like Storley, Lesnar is a Webster graduate who was an All-American at the University of Minnesota. Storley is now 14-1 while London native Page fell to 20-2. Storley's only loss is to Yaroslav Amosov, who vacated his title for now to fight for his home country Ukraine in its war against Russia.
May 14: In one of the best North American Hockey League games of the season, St. Cloud nipped Aberdeen 3-2 in three overtimes. The teams played 113 minutes and 32 seconds, just a few minutes shy of two full hockey games. Broten Sabo scored the game-winner late in the third overtime. Will Gilson of the Wings tied the game at 2-2 early in the second period, and there was no scoring for the next 90 minutes and 39 seconds until Sabo's goal for St. Cloud.
May 14: For the first time since 2008, USD women's track and field has swept the indoor and outdoor team conference titles.
May 14: Minnesota State dominated the Northern Sun Intercollegiate Conference track championships in Aberdeen. The Mankato men won their 10 th straight NSIC title while the Maverick women also won their title.
May 15: USD graduate Hannah Sjerven made her WNBA debut for Minnesota, but the Lynx lost 82-78 to Chicago. She is the first Coyote to play in a WNBA regular-season game.
May 15: After an extra day and a location switch, the Summit League finally crowned a softball champion in Vermillion. The double-elimination tourney was originally scheduled for May 11-14 in Brookings. Rain wiped out the first day of action. Then a deadly storm that damaged parts of half of South Dakota, including closing down the SDSU campus in Brookings, again interrupted the tourney. It was then moved to Vermillion. SDSU (40-11) defeated Omaha for the title to advance to the NCAA DI Tournament for the second season in a row.
May 15: Three South Dakota college softball teams qualified for national tournaments: Mount Marty (NAIA), Augustana (NCAA DII) and SDSU (NCAA DI). The teams ended up with a combined record of 124-38.
May 16: Aberdeen Roncalli eighth-grader Claire Crawford shot a career best score of 86 to win the Northeast Conference Girls' Golf Tournament. Her performance the third-place finish of teammate Margaret Anderson led the Cavaliers' to their first girls' golf conference title since 2012.
May 16: The Redfield Muskrats blanked Sioux Valley 7-0 to wrap up an undefeated season (13-0) in
high school spring baseball. Peyton Osborn led Redfield with his bat and as the winning pitcher.
May 17: Alea Hardie continued a blistering week of rewriting record books as she ran the second fastest 1,600 meters in state history. Her 4:44.25 winning time is second only to Yankton's Ramsey Kavan who ran a 4:43.5 in 2005. Hardie set the state record in the 3,200 meters four days ago.
May 17: Augustana hockey will join the Central Collegiate Hockey Association when the Vikings start the first college hockey program in South Dakota in the fall of 2023. The other eight teams in the DI CCHA are located in Michigan (Ferris State, Lake Superior State, Michigan Tech and Northern Michigan), Minnesota (Bemidji, Mankato and St. Thomas) and Ohio (Bowling Green).
May 17: Yankton won the Class A boys' tennis tourney, its first-ever state tennis title.
May 18: Hamlin junior Gracelyn Leiseth broke her own state record (48-11) in the shot put she set earlier in the month with a throw of 49-3.25.
May 20: The Sioux Falls Lincoln boys' tennis team won their eighth straight state title, nipping rival Sioux Falls Washington 539.5-522 for the Class AA crown. Gage Gohl (Flight 1) was the state champ and his Lincoln teammate Rocky McKenzie won the Flight 2 title and together, they won the Flight 1 doubles state championship.
May 22: SDSU prevailed 5-4 over Villanova in a wild extra-inning game in the NCAA softball national
tourney in Orlando, FL. The game, which started on Saturday (May 21), took almost 20 hours to complete thanks to a long weather delay and another weather delay afterwards that turned into suspended the game the next day. Not only that, the start of the SDSU-Villanova game was delayed 2.5 hours because of an extra-inning (11), 4.25-hour previous game. Against Villanova, SDSU rallied from a 4-1 deficit in the bottom of the seventh to tie the game and send it into extra innings. Senior Kelsey Lenox had the game-tying RBI for the Jacks in the seventh and the game-winning RBI in the ninth inning. SDSU lost to Michigan in the next game which ended the Jacks' season.
May 22: Augustana baseball defeated Central Missouri 9-5 to win the NCAA Central Region Pod 1. Augie (47-11-1) will now face Southern Arkansas in the Super Regional (a best-of-three series) for the right to advance to the NCAA DII World Series June 4-11 in Cary, N.C. It was coach Tim Huber's 500th win, as he is now 500-233-1 in 14 seasons with the Vikings.
May 22: Alyssa Nelson (Salt Lake City) and Michael Plummer (Midland, MI) of Mount Marty won the mixed recurve title at the 2022 Collegiate National Archery Championship in California. The Lancers finished sixth in the nation as a team with more than 500 athletes and 47 colleges at the national tourney. Also finishing as All-Americans for Mount Marty along with Nelson and Plummer were John Sarazin (Onalaska, WI) and Noah Cagle (Grand Rapids, MI).
May 23: Cade Neilson was voted Great Britain's player of the tournament at the 2022 International Ice Hockey Federation World Championships in Finland. Even though his team went 0-7, Neilson had a magnificent tourney with two goals and three assists. He was the top scorer for the Aberdeen Wings during this past season.
May 26: Northern State senior Tanner Berg of Watertown won the hammer throw at the NCAA DII national championships in Michigan. Berg's winning toss measured 228 feet, 4.0 inches. He finished his career as a seven-time All-American. Berg is the seventh individual to win at least one national championship in NSU history: Doug Neuharth (wrestling), Dave Harvey (two in wrestling), Henry
Schneider (track and field), Matt Meuleners (two in wrestling), Amanda Madden (two in track and field), and Hannah Kastigar (three in swimming).
May 26: For the second year in a row, the SDSU football opener will be nationally televised on Fox Sports 1. Kickoff at Iowa will be at 11 a.m. Sept. 3. Last year, SDSU opened with a 42-23 win at Colorado State.
May 26-28: The South Dakota State Track Meet was expanded to three days and for the first time, all three classes competed at the same location (Howard Wood Field in Sioux Falls).
May 26-28: Central College of Pella, IA, qualified four (Brody Klein, Lucas Heitz, Reid Pakkebier and Jaxon Thompson) of the 20 total decathletes for the NCAA Division III national outdoor track and field championships in Ohio. Associate head coach Jim Fuller said it is the first time in his 38-year college
career to coach four decathletes at nationals. Fuller was the long-time coach at Northern State.
May 27: Vermillion graduate and former NFL (2002-11) linebacker Ben Leber continues building his
broadcasting career. He has been named as the new co-host of the 30-minute show "Twin Cities Live" which details life in Minneapolis-St. Paul at 3 p.m. weekdays on KSTP-TV. Leber, 43, also does TV and radio work covering the Vikings. Leber, who played for the Vikings for five seasons, was a 2016 inductee into the South Dakota Sports Hall of Fame.
May 27: Custer senior Kellyn Kortemeyer won the State A discus while setting the all-time South Dakota record. Her throw of 165 feet, 11 inches broke the record of 163-0 set by Karen McDonald of Pierre in 1979.
May 27: Having run the 3,200 meters only once all season due to injuries, Jade Ecoffey still was able to defend her State A title. She held off second-place finisher Ramsey Karim of Custer by .15 of a second to win the event in 11:09.26.
May 27: Former USD star Hannah Sjerven will play pro basketball for the Sydney Flames in Australia. She recently spent time (three regular-season games) in the WNBA, playing for the Minnesota Lynx.
May 28: Hamlin junior Gracelyn Leiseth not only reset her state record in the shot put, but she also won a state title and soared to the top of the national high school charts. Her throw of 52 feet, 6.75 inches is the best in the country and bettered her own all-time state record by more than three feet.
May 28: The Sioux Falls Snow Leopards finished its second regular season with a 3-1 record after a 24-6 win over the Midwest Mountain Lions of Franklin, WI. The player-owned women's tackle football team is part of the developmental division of the Women's Football Alliance. The Snow Leopards hope to move up to compete in the WFA's Division 3 next season.
May 28: Sioux Falls O'Gorman senior Alea Hardie closed out her career by leading the Knights to the girls' Class AA track title by winning three events (800, 1,600 and 3,200 meters) and being named the meet's MVP. The Nebraska recruit won three big-school cross country state titles and 12 state track titles and led SFO to four team state titles.
May 28: Rapid City Stevens trailed Harrisburg 94-90 going into the final event (4×400 relay) of the State AA track championships. The Raiders had posted one of the state's best times in the event, and Harrisburg did not qualify for the finals. However, RCS was disqualified when it false started so the final point tally for the top two teams didn't change.
May 30: An early morning storm did extensive damage to 69-year-old Huset's Speedway in Brandon.
May 31: AirJared, the Canadian goose decoy mascot of the Platte-Geddes/DC/WL Honkers high school baseball team, made his debut at the Class B state tourney in Sioux Falls. He was captured on social media in the batter's box with a helmet and a bat in his left wing.
May 31: Gonzaga and Baylor will play at the Sanford Pentagon on Dec. 2 in Sioux Falls. It is a rematch of the 2021 NCAA DI men's basketball national championship in which Baylor won 86-70.
Email us at dave@sdsportscene.com if you think we missed something or if you have an event you would like us to consider for this feature: