RAPID CITY – While the weather played a key role in opening round action, a pair of area golfers turned in solid days during the State B boys' and girls' tournaments in Rapid City.
Rain impacted play at both tournaments. Golfers at the boys' tourney at the Elks Golf Course who were still on the course when play was stopped on Monday will complete their rounds this morning. Officials will then make a decision on the remainder of the tournament. The girls tourney at Hart Ranch Golf Course will attempt to play an entire final round today.
Faulkton's Bennett Cassens is currently tied for second place after shooting a 74. Cooper Long of Garretson leads the field by two strokes and still has three holes left to finish. More than half the field still has to complete rounds today. Gregory, which was the only team completely finished, owns a narrow lead over Ethan and Garretson. Hamlin is tied for third and Faulkton is tied for fifth.
To see opening day results, click on the following link:
https://www.golfgenius.com/pages/8525814627047593625
Meanwhile at the girls' tourney, Miller's Jayce Pugh has opened a four-shot lead on the field after carding a 77. Bison-Hettinger-Scranton owns the team lead, while Miller is in third.
Potter County's Neva Mikkelson is currently in fifth place with an 86.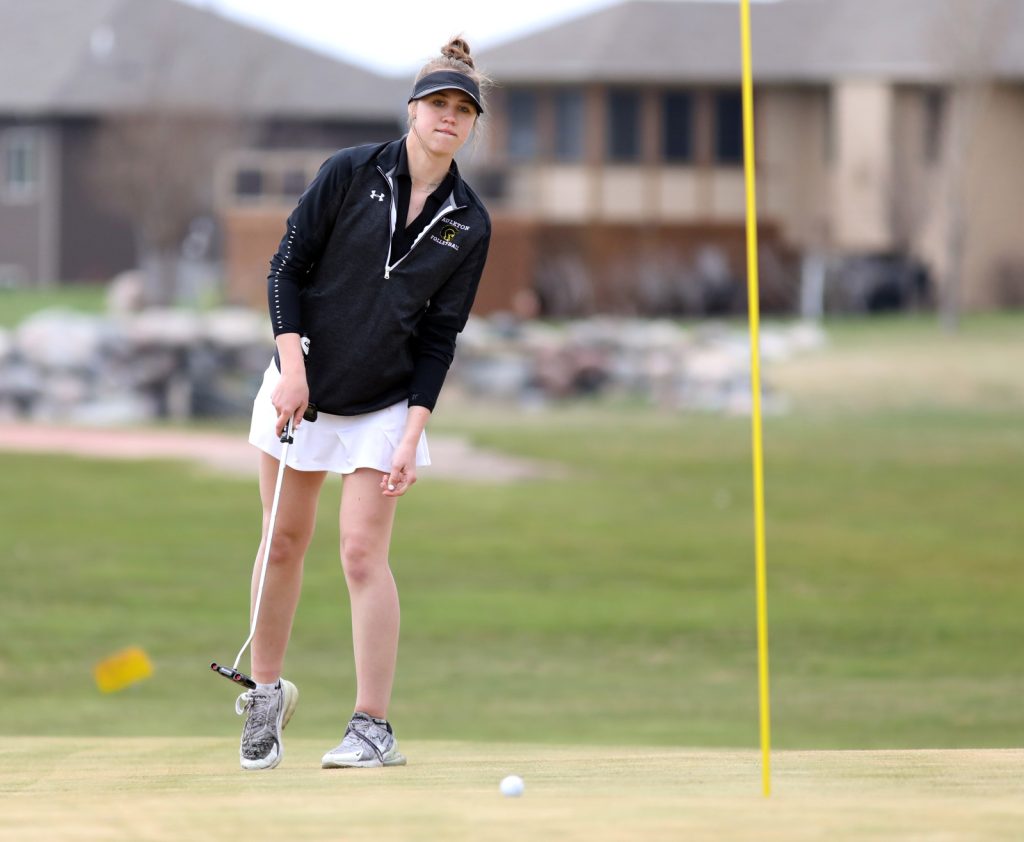 Other top golfers from the area on Monday included Olivia Olson of Sully Buttes who is tied for 10th with an 89, Brynn Roehrich of Clark-Willow Lake who is 12th with a 90, Gabby Kast of Faulkton who is tied for 17th with a 94, and Olivia Mikkelsen of Potter County, Kaihlyn Anderberg of Miller, and Taryn Hettick of Selby Area, who are tied for 23rd with 95s.
To see opening day results, click on the following link: