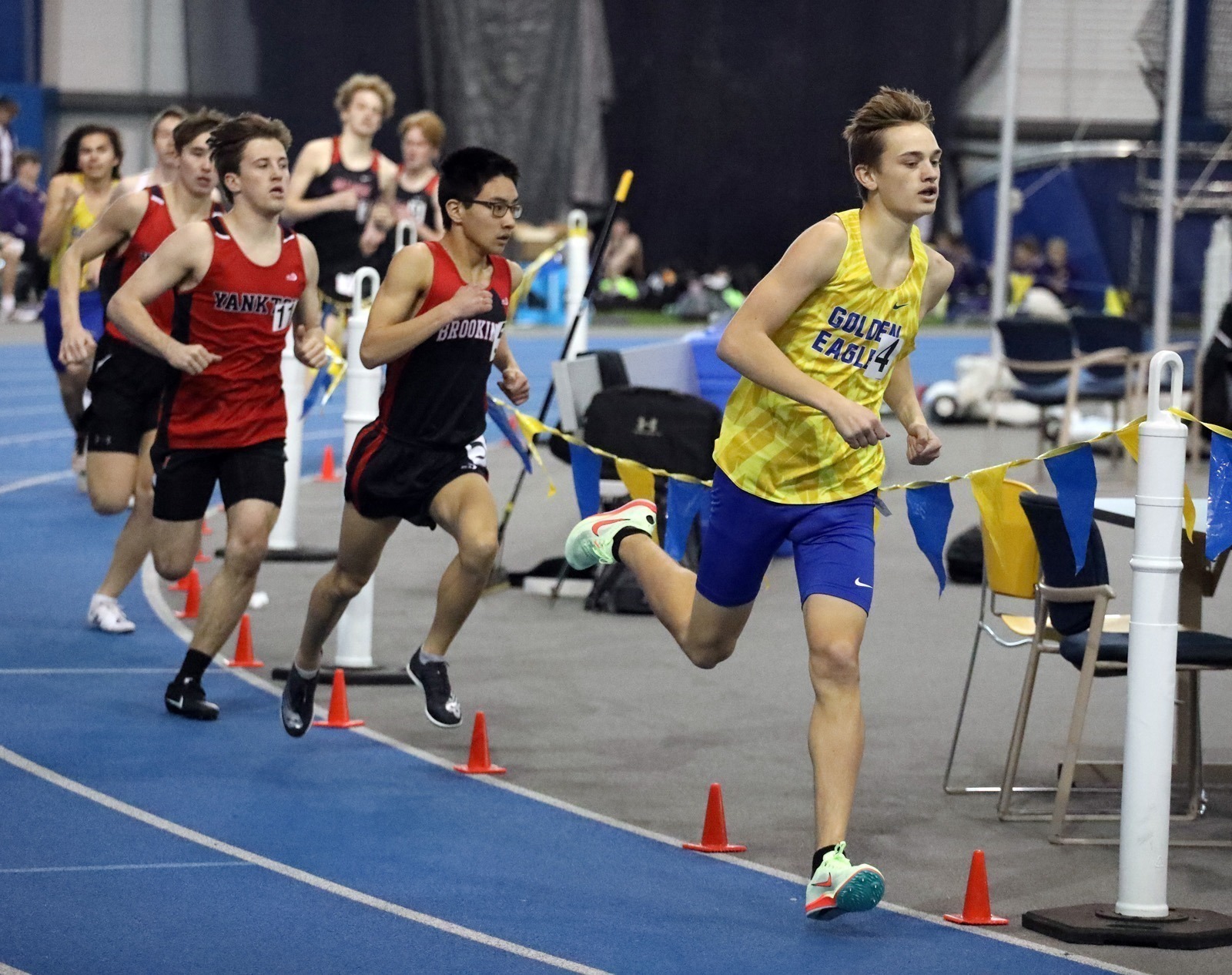 MITCHELL – The Aberdeen Central track and field squad battled opponents and elements during the Mitchell Triangular on Tuesday.
In an event that featured rain, lightning and hail, the Golden Eagles were able to record multiple first place finishes for girls and boys.
"We're showing more signs of improvement," said Central girls' coach Jim Appl said. "We had a rain/lightning/hail delay and continued after it and kept a great attitude."
The Central girls were led by Gracie Rife who won the 200-meter dash, was second in the 100 and ran on the winning 400-meter relay team. Taryn Hermansen won the shot put.
Other members on the 400 relay squad were Abby Witte, Claire Schaunaman and Taryn Hettich.
Other top finishers were Ciara Frank who was second in both the high jump and long jump, Sadie Struble who was second in the 300-meter intermediate hurdles, Katelin Stoebner who was second in the discus, and Abby Berry who was third in the javelin.
"We keep improving in everything from sprints to field events," Appl said.
Josh Martin was a double individual winner for the Central boys, claiming both the 1,600-meter run and 3,200-meter run. Other winners included Aiden Heimann in the 300-meter intermediate hurdles, Sam Rohlfs in the triple jump, and the boys' 3,200-meter relay squad composed of David Van Veen, Tino Lopez, Anthony Miller and Christian Wells.
"Chanden Nieman placed second in the javelin," said Central boys' coach Greg Murley, "so every time he has a personal best it sets the school record."
The Golden Eagles were scheduled to compete at the Corn Palace Relays on Thursday, but that has been canceled. Central's next action is Tuesday at the Bobcat Quad in Brookings.
"We look forward to continuing to improve," Murley said.
To see complete meet results, click on the following link:
https://www.athletic.net/TrackAndField/meet/455499/results/all