There was no getting away from it.
From the jumpers and throwers to the runners, track and field athletes had to compete in windy conditions unlike anything they had experienced before at Swisher Field on Saturday.
The Dewey Donat Invitational, which had a lightning delay at one stage, featured non-stop sustained southern winds at close to 40 miles per hour with gusts around 60 mph.
Even jumpers who had the wind at their backs said the conditions caused major problems.

"With the wind at our back, we have a lot more opportunities to foul our jumps," said Northern's Krishona Juliana who won the long jump, "because the wind will push you so much that your speed will increase during your runway, so you will most definitely foul your jump unless you make the correction."
Not only that, but Juliana pointed out that jumpers also have to deal with the wind for longer periods of time because they have to take turns competing.
"Your body stays so cold. The runners, they warm up, they run, they're done," Juliana. "Us, we have wait at least 10 minutes to jump again and your body can get so cold during that period, so it will effect your runway, too."
Juliana said she has jumped in colder conditions before but not windier.
Juliana, a sophomore from the southern Carribean island of Willemstad, Curacao, tried to look on the bright side of things.
"You know after December, this is pretty good," Juliana said. "It's not snowing, it's just wind, it's not even that cold, so we'll take it."
While all struggled with the elements, few people had it much worse than Jonathan Burkhalter who was competing in the steeplechase.
"I've never run a steeplechase before so this is my first ever," Burkhalter said. "So to run in these conditions kind of sucks to say the least. That was pure torture."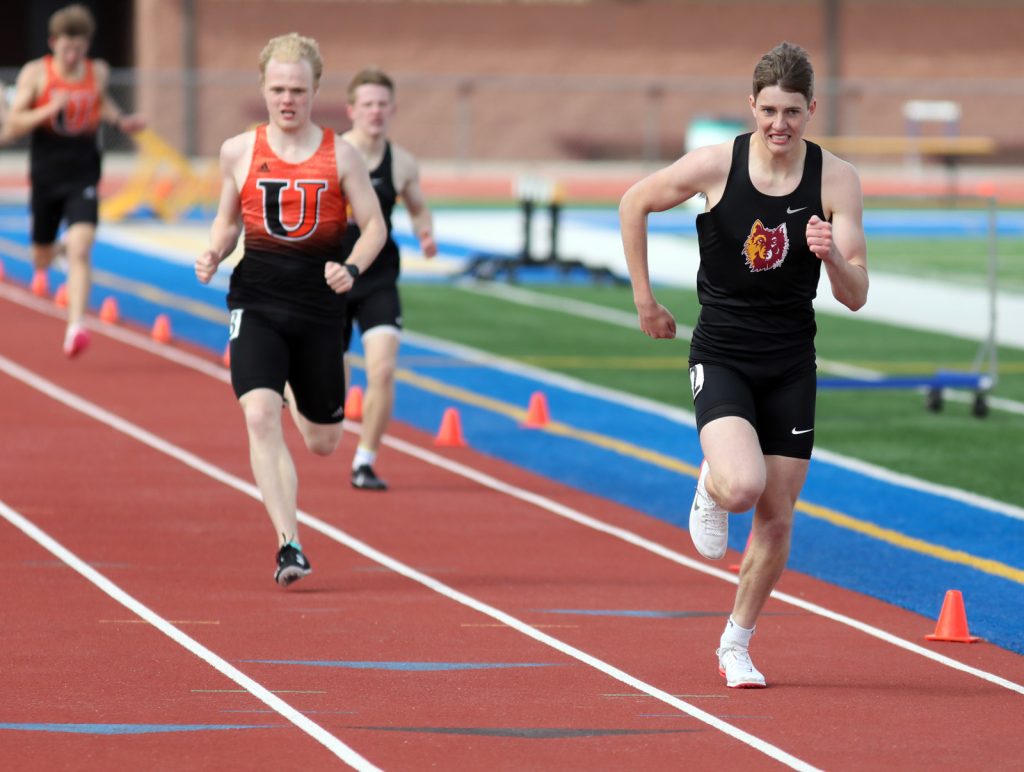 A steeplechase features 71/2 laps that includes five hurdles and a water jump. Unfortunately, Burkhalter happened to find the water halfway through the race.
"That was the first time I ever touched a water jump before," Burkhalter said. "My fourth lap, my foot slipped on the hurdle and I basically face planted. Everything got wet except my hair. I completely stopped."
The freshman from Prairie City (who competed for Bison) still handily won the race.
When asked if there was ever a point in the race where he thought he couldn't do it," Burkhalter responded, "About the first lap in. I turned into the wind and I was like, 'Coach no way. I'm not finishing this,' but I got it done."
Burkhalter also won the 800-meter run.
Throwers also had to contend with the blustery conditions.
The elements made things miserable for everybody involved.
"It's probably one of the worst meets I've ever been to because of the wind," said NSU's Tanner Berg of Watertown, one of the top throwers in the nation. "It's always nice to compete at home, but it sucks when there's 50 mile per hour winds. It's hard to throw anything."
Berg found himself having to revert back to a former style in order to cut through the wind in the shot put.
"I actually had to switch my technique a little bit," Berg said. "I had to go back to the glide which I haven't done in two years."
The senior is hoping for better conditions when the Wolves host the Northern Sun Intercollegiate Conference meet next month.
"I don't know why they don't call this town the Windy City," Berg said, "because it gives Chicago a run for its money, I think."
It was a day meant more for just finding ways to finish than looking for stellar times and distances.
Northern's Jennifer Clark won the 800-meter run in a time much slower than normal for her, but she still managed to cross the finish line first.
"I mean, I run like a 2:17 and I'm proud of my 2:36," Clark said. "It was hard."
Clark had to fight off a challenger down the stretch in addition to the wind, but the junior from Rochester, Minn., said she was just focused on her own effort.
"I was just racing my race, trying to get to the finish line," Clark said, "in between gusts trying to just go."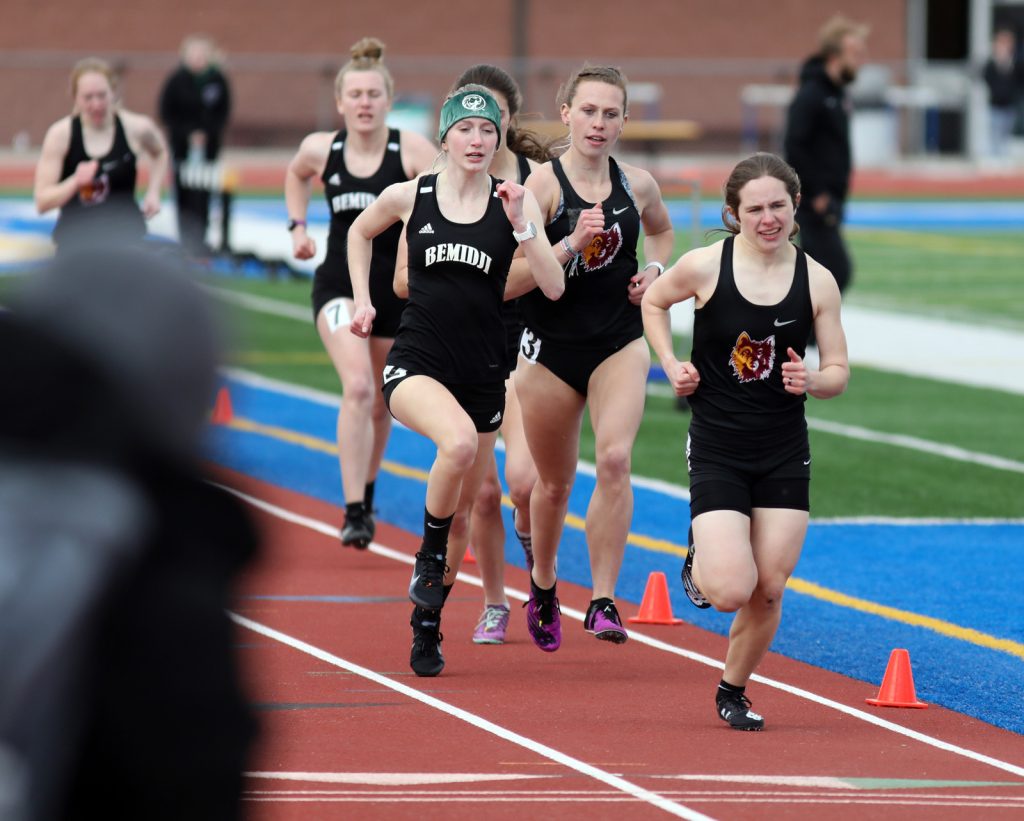 Clark said while dealing with the wind took a physical toll, it was even tougher to deal with mentally.
"Your mind is going to go way before your legs are going to go," she said.
Northern coach Lynne Dingman was proud of the way her athletes competed and handled the less than ideal conditions on the day. The Wolves won 16 events in all. (The high jump and pole vault events were moved indoors.)
"We knew with the conditions we probably weren't going to get the best marks, but the kids went out to compete and go for place," Dingman said. "It was a great mental toughness day and we had great attitudes all day."
To see complete meet results, click on the following link:
https://nsuwolves.com/news/2022/4/23/mens-track-field-northern-state-fights-the-elements-to-win-16-events-from-the-dewey-donat-classic.aspx