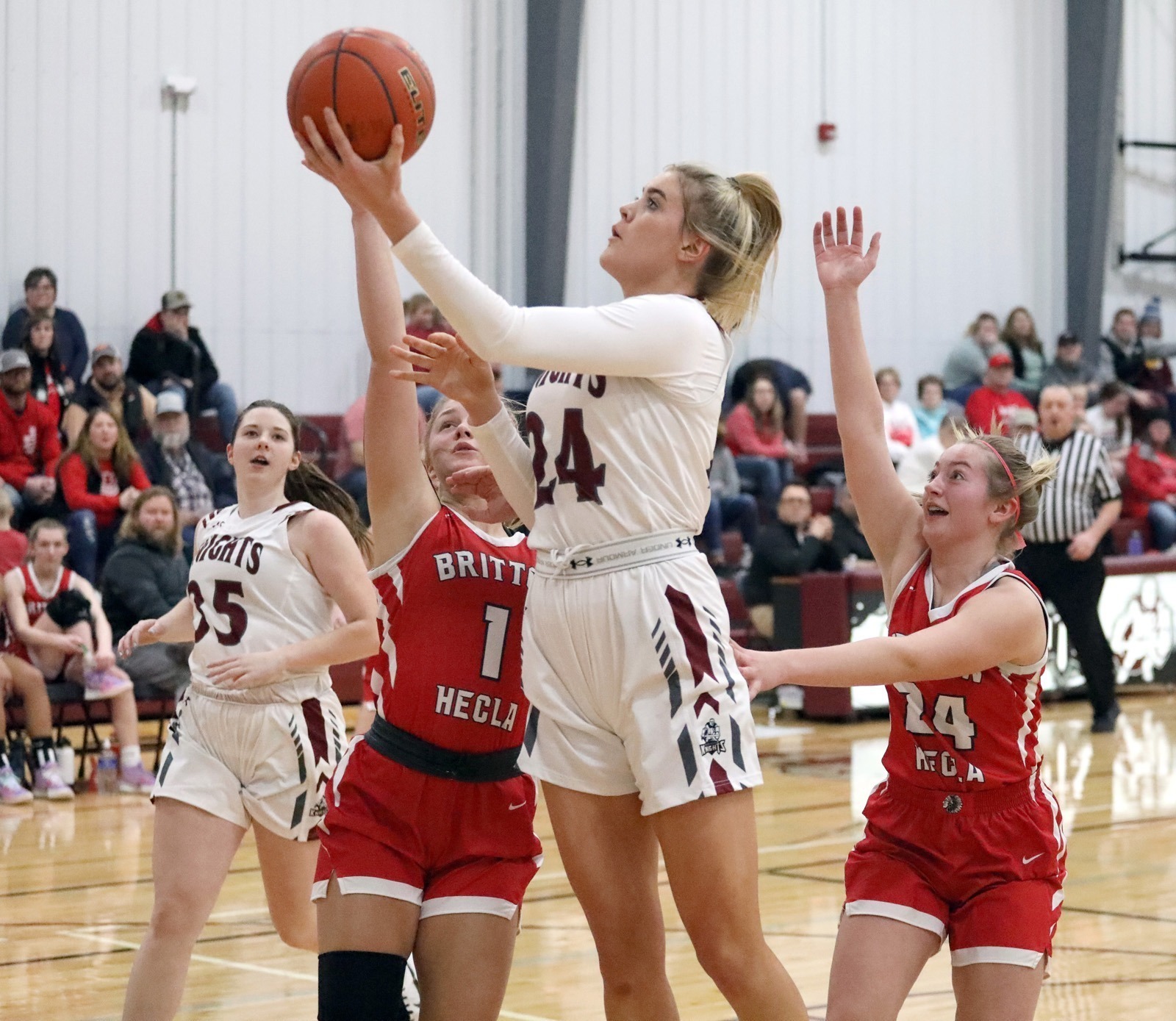 OAKES, N.D. – Aberdeen Christian rallied from a 10-point first-half deficit and edged Oakes 34-33 in non-conference girls' basketball action Thursday night.
The fourth-rated Knights, who improved to 6-0 on the season, clawed back into the contest and trailed 21-20 at halftime.
Christian was clinging to a one-point lead down the stretch and the Tornadoes had a chance to take the lead, but missed a field goal with about 20 seconds remaining.
Oakes fouled in the closing seconds, however, the Knights were not in the bonus and were able to run out the clock to preserve the victory.

Mallory Miller scored 19 points to lead the Christian offense. Grace Kaiser contributed six.
The Knights travel to Groton on Tuesday to face the Class A Tigers who are off to a 4-2 start so far this season.
ABERDEEN CHRISTIAN: Scoring, Joy Rohrbach 2 points, Hanna Miller 3, Kaylee Block 2, Grace Kaiser 6, Chloe Bosma 2, Mallory Miller 19. Total 34.