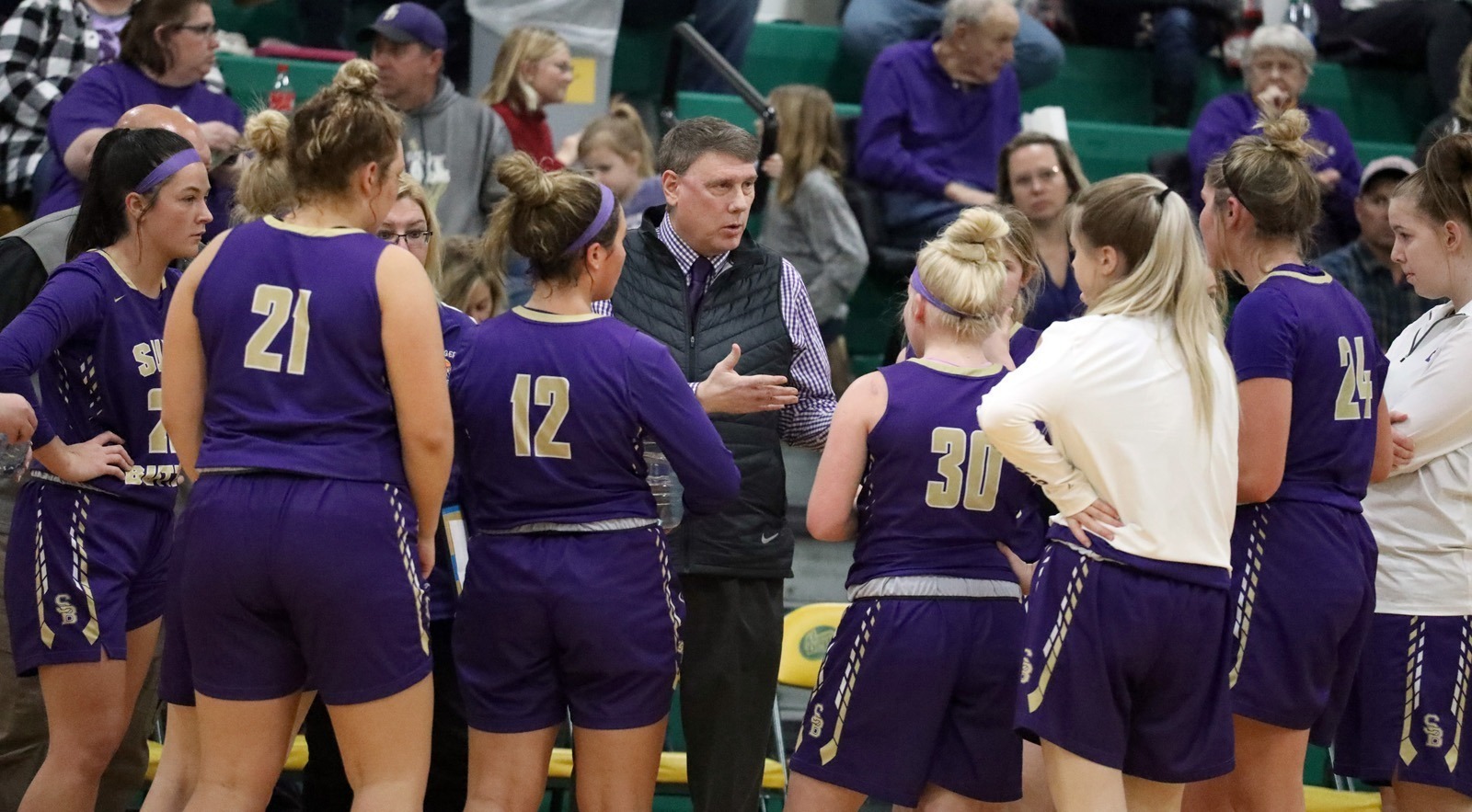 ONIDA – Christmas is always a special time of the year, but today promises to be a little extra special for Mark Senftner and his loved ones.
Next week will mark one year since the veteran Sully Buttes coach had surgery for a cancerous brain tumor. While it's been a trying journey, Senftner and his family are grateful to celebrate another Christmas together.
"This is a year-long process. I made it a year," Senftner says. "My family and I can celebrate."
Senftner still recalls his initial thoughts when he found out he a malignant brain tumor last year.

"All I could think about was my family and the Lord," Senftner says. "He would put me in the situation where I would be taken care of, good, bad, whatever."
When others found out the prognosis, support came pouring in from everywhere. Coaches, players, fans, from all across the state reached out in various ways assuring that Senftner was not going to fight this battle alone.
"Everybody always asks how come you live in South Dakota and now I can tell them," Senftner says. "The outreach was tremendous. It brings tears to my eyes."
Everywhere the Sully Buttes girls' basketball team played last year, the games became secondary to Senftner's health.
Jeremy Chicoine, Sully Buttes Prinicipal and assistant girls' basketball coach, said it didn't matter which gym the Chargers went to, the support and love for Coach Senftner were evident.
"I swear we haven't gone anywhere since he's gotten sick that people don't ask about how he's doing. Whether it's spectators in the bleachers or coaches on the other sideline, wherever we go, everybody always asks me, 'How's Coach doing?' I think that is awesome," Chicoine says. "There's a lot of people with cancer unfortunately in this world, but they're asking about that guy. That means he's touched a lot of people's lives, not just in our community but across the state."
There is no doubt that Senftner has made a profound impact on the lives of his students through the years. Chicoine says that the coach and his wife, Lynn, try to take in as many college games of former Sully Buttes players as they can when their schedule allows it. He says they frequently are wedding guests of Sully Buttes alumni.
In short, it is proof how much Senftner cares about his students and how much he means to them.
"I really do think they look at him as more than just a coach," Chicoine says. "He's just a real significant presence in their life."
To say that the past year has been a battle for Senftner would be a disservice. There have been numerous medical appointments, chemo treatments and more medicine than he has ever consumed in the past.
Yet, Senftner tries to keep a positive attitude about his lot in life.
"I've taken more medicine than I have ever. Ever," he says. "When I'm taking that medicine, I'm thinking to myself, man, I'm the luckiest guy I the world."
Always the competitor, Senftner admits that he has had those 'why me' moments in the past year. However, frustration soons turns into thoughts of security when he realizes that God has a plan for his life.
He says the mental side of dealing with his situation has been among the hardest things he has encountered.
"Just coming to peace with cancer and a brain tumor. I find myself sometimes being stubborn, just like I am on the court; just treating people fairly, because I'm going why me?" Senftner says. He quickly adds, "There wasn't really that many. I'm just in the hands of the good Lord and whatever he decides for me, I guess that's what I'll have to live with."
For sure, Senftner is not one to hang his head and feel sorry for himself.
In fact, his positive attitude and demeanor have served as an inspiration to everybody with whom he comes into contact.
"In that sense he's just a great inspiration for our kids, for our community, for our staff. The little things that can get us all twisted up and distraught are just like tiny snowflakes in the air to him, the challenges that he faces every day," Chicoine says. "And he doesn't complain about anything. He does everything with a smile on his face. I haven't heard him complain one time about anything he's gone through. That's just such a real testament to his character."
Senftner was able to return to full-time coaching this year. He was back on the football field this fall and is starting another girls' basketball season this winter. He says he is happy to get back to a normal routine.
Chicoine believes that being back on the sidelines has given Senftner a boost.
"Part of his therapy is his coaching and being able to do the things he's doing and being on the sidelines," Chicoine says. "That's such an energy for him and I think he just feeds off of the kids as well."
While the cancer has given Senftner a new perspective on the contests, it hasn't diminished his passion for coaching student-athletes.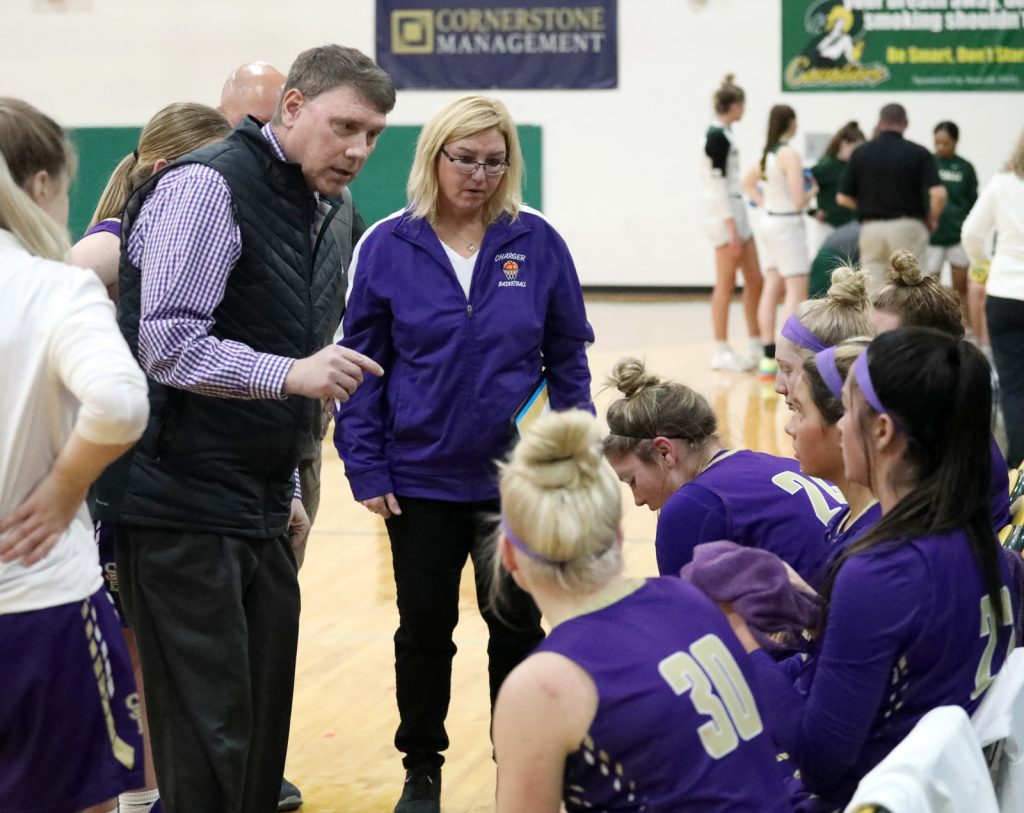 "Wins aren't as big, don't mean as much, then on the other hand they do, because the kids put in the same amount of effort," Senftner says. "To me, it's probably a little bit different. Staying alive is the number one thing for my family."
Senftner says he isn't sure what the long-term outlook holds for him. He says he is just trusting God and taking things day by day.
That philosophy is one that everyone would be well served to follow, according to Chicoine.
"The lesson for everyone that we've taken out of this is, it really is about one day at a time and not getting too far in front of ourselves and worrying about things too far out there that we can't control," Chicoine says, "and just really appreciating the now and having coach around and enjoying every minute that we have him on the sidelines, making an impact in our kids' lives."
Senftner knows that there are many others out there who are currently battling cancer. He comes across some of them during his treatment.
Like he does with his students, Senftner tries to find a way to make a positive impact on them as well.
"I just pray every day for everyone in my family, but mostly everyone that has cancer," Senftner says. "That's what I do."
Whatever happens in the future, it's safe to say that Senftner is not alone in his battle as others continue to show their concern and support.
"Every day we pray and hope for his full recovery," Chicoine says. "It seems like every day he's getting a little bit stronger. He's been here for 17 years in Sully Buttes coaching. Hopefully, he's got quite a few more years left in him on the sidelines."
In the mean time, it's one day at a time and that day starts with today as Senftner gets to spend another Christmas with his family.
"There will be a big one," Senftner says of the celebration. "I might not show it, but it will be a happy one."