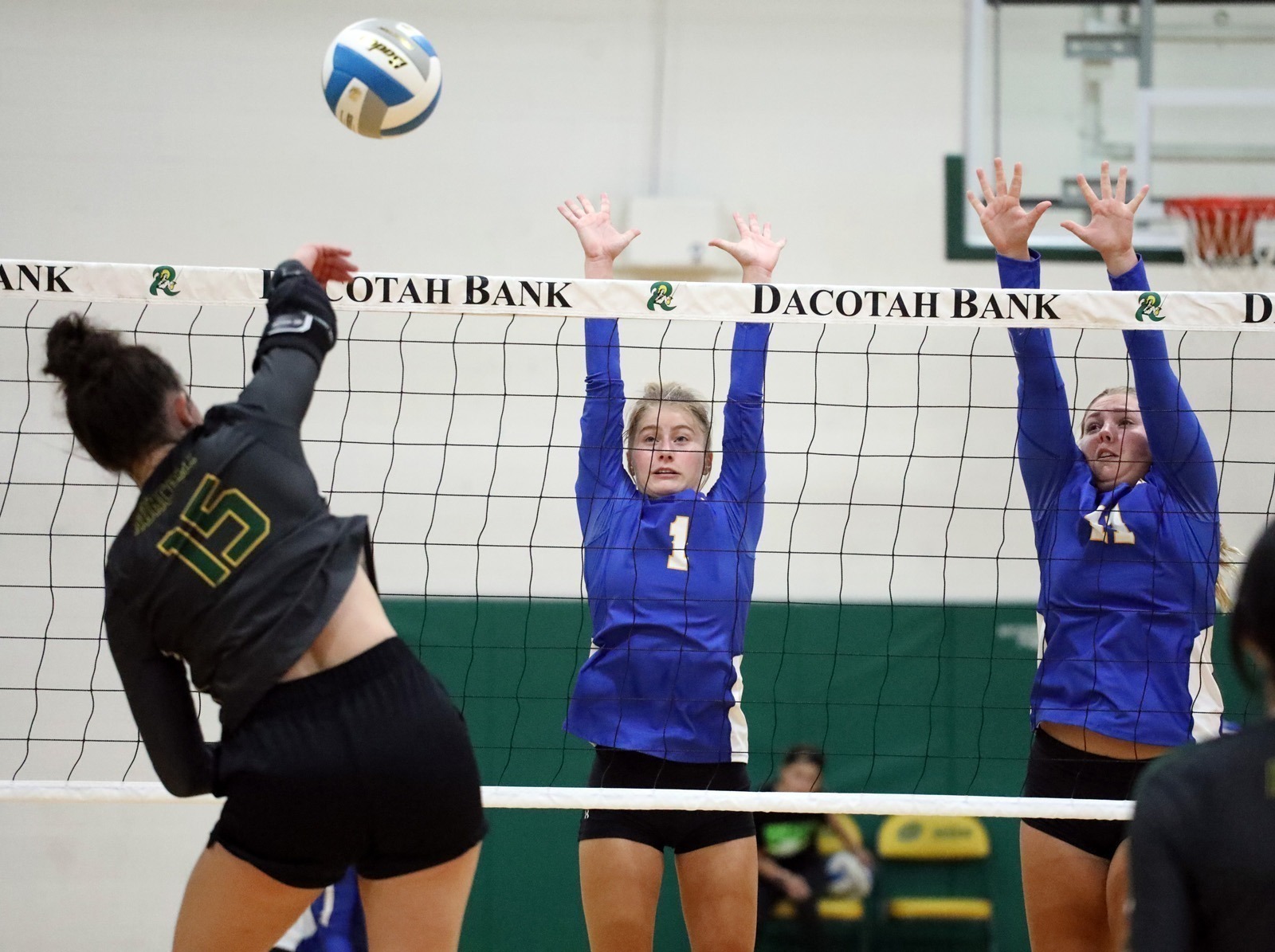 MADISON – Garretson showed why it is one of the elite teams in Class A with a sweep over Redfield in SoDak 16 volleyball action Tuesday night in Madison.
The Blue Dragons, 27-1 on the season, stopped Redfield 25-18, 25-10, 25-18. The victory sends Garretson into the State Volleyball Tournament where it will face Elkton-Lake Benton in the opening round at 6 p.m. Thursday, Nov. 18 in Rapid City.
Gracie Fast led Redfield with 10 kills, while Katie Rozell had six kills and an ace serve. Camryn Rohlfs finished with 17 set assists for the Pheasants.
Garretson stats not available

Serving: Redfield 45-51 3 aces (Katie Rozell 9-10 1 ace, Chelsea Smith 14-15).
Hitting: Redfield 52-58 20 kills (Gracie Fast 29-31 10 kills, Rozell 11-12 6 kills).
Setting: Redfield 60-60 17 assists (Camryn Rohlfs 57-57 17 assists).
Digs: Redfield (Denae Paulsen 16, Smith 16).
Blocks: Redfield (Mallory Smith 1 solo 1 assist).