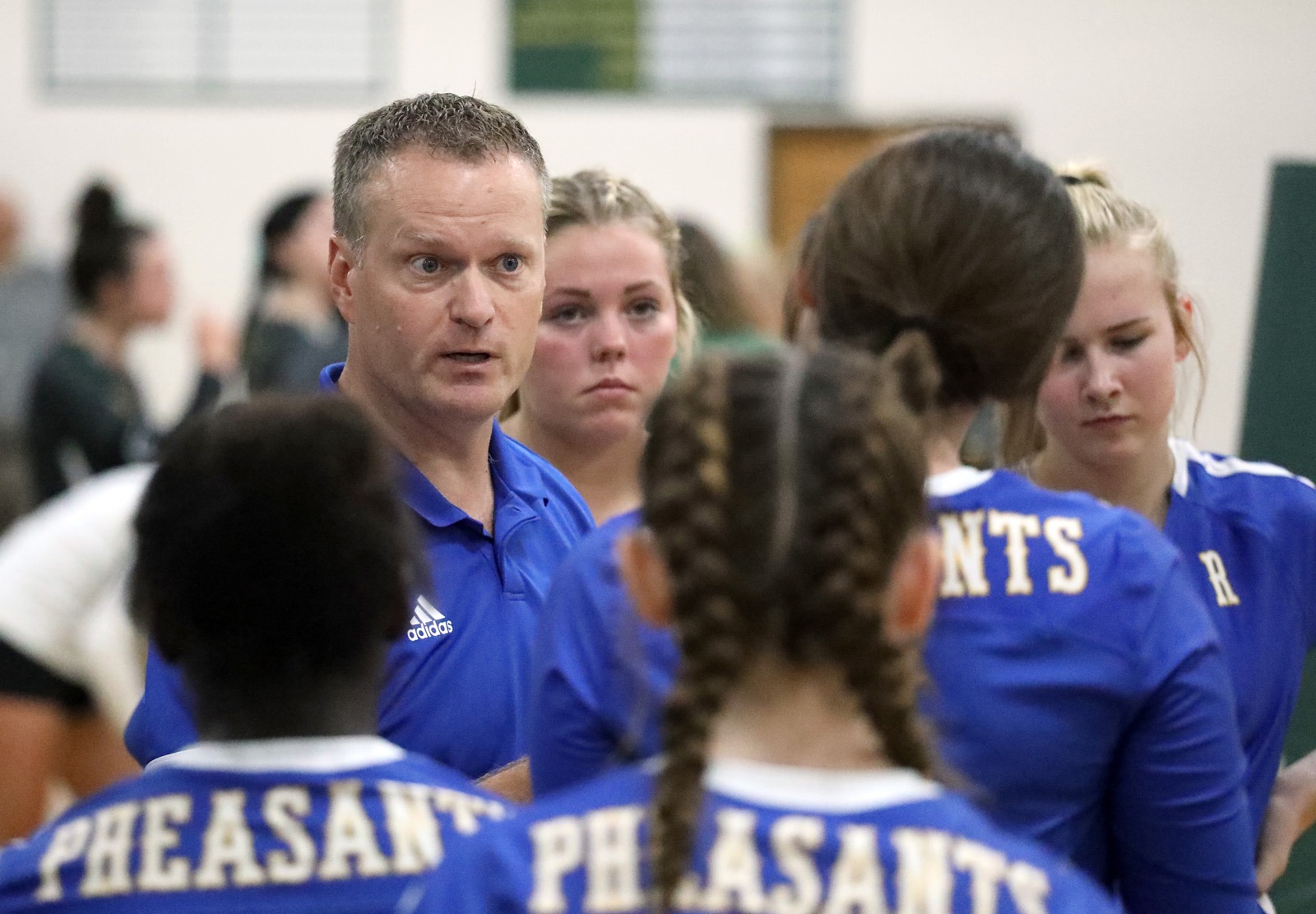 The Redfield Pheasants are looking to make the most of their opportunities in the post season.
The Pheasants (15-13) take on Garretson (26-1) in Class A SoDak 16 volleyball action at 5:30 tonight in Madison.
"We talked about how the season kind of starts over here in the post season. Everybody is 0-0 really," said Redfield coach Joel Osborn.
Redfield could have had a better record, but lost a lot of close matches during a 2-8 stretch late in the season.

"We were kind of in the dumps a little bit I suppose you could say," Osborn said. "We look back at the schedule and probably we could have been 8-2 instead of 2-8 in that stretch."
The Pheasants overcame a 16-9 deficit in the first set and a 17-9 deficit in the fourth set to avenge a loss to Groton in five sets in the Region 1A semifinals last week.
Redfield now gets to face one of the state's best Class A teams in Garretson, guided by former Aberdeen Central coach Dennis Northrup.
"Coach Northrup from Aberdeen Central is coaching them. You know they're bound to be pretty good. We've watched a little bit film. They have three really good hitters. Their setter is good. There's not a lot of weakness on this team," Osborn said. "You can tell they're solid all over, but we noticed a couple of things that maybe we can take advantage of. We're going to kind of be the hunter instead of the hunted. It's nice for us to go in with that attitude."
Osborn said it will be important for his players to get a block up on some of the Blue Dragons to slow them down a bit.
"We'll probably need to play our best match of the year. We'll need to serve the ball well," Northrup said. "We'll need our middles Katie Rozell and Mallory Smith to have a good game really blocking or at least get some touches on some of their hitters."
Chelsea Smith will also be counted on to help provide a block on the right side, while Chloe Zens brings an energy and excitement to the team.
"Our two most consistent players all year have been Camryn Rohlfs and Gracie Fast," Osborn said. "We need them to do what they've been doing."
While Obsorn knows it will take a major effort to take down Garretson this evening, he also knows that his team is one of the final 16 Class A teams still playing.
"That's one thing we've talked about already, about how there's a lot of teams around that we played that wish they were in our spot," Osborn said. "We just have to take advantage of the opportunity we were given."
MOBRIDGE-POLLOCK (24-8) vs. HAMLIN (25-6), 6:30 p.m. at Groton
While these two teams have not played each other this season, Hamlin appears to be a slight favorite here.
The Chargers enter the contest having won their last eight matches. They also defeated two teams that Mobridge-Pollock lost to this season (Sioux Valley and Redfield), and one that Mobridge-Pollock split with (Winner).
The Tigers, who won their first 12 matches to start the season, will now be looking to close the season with a flurry and advance to the combined state volleyball tournament in Rapid City next week.