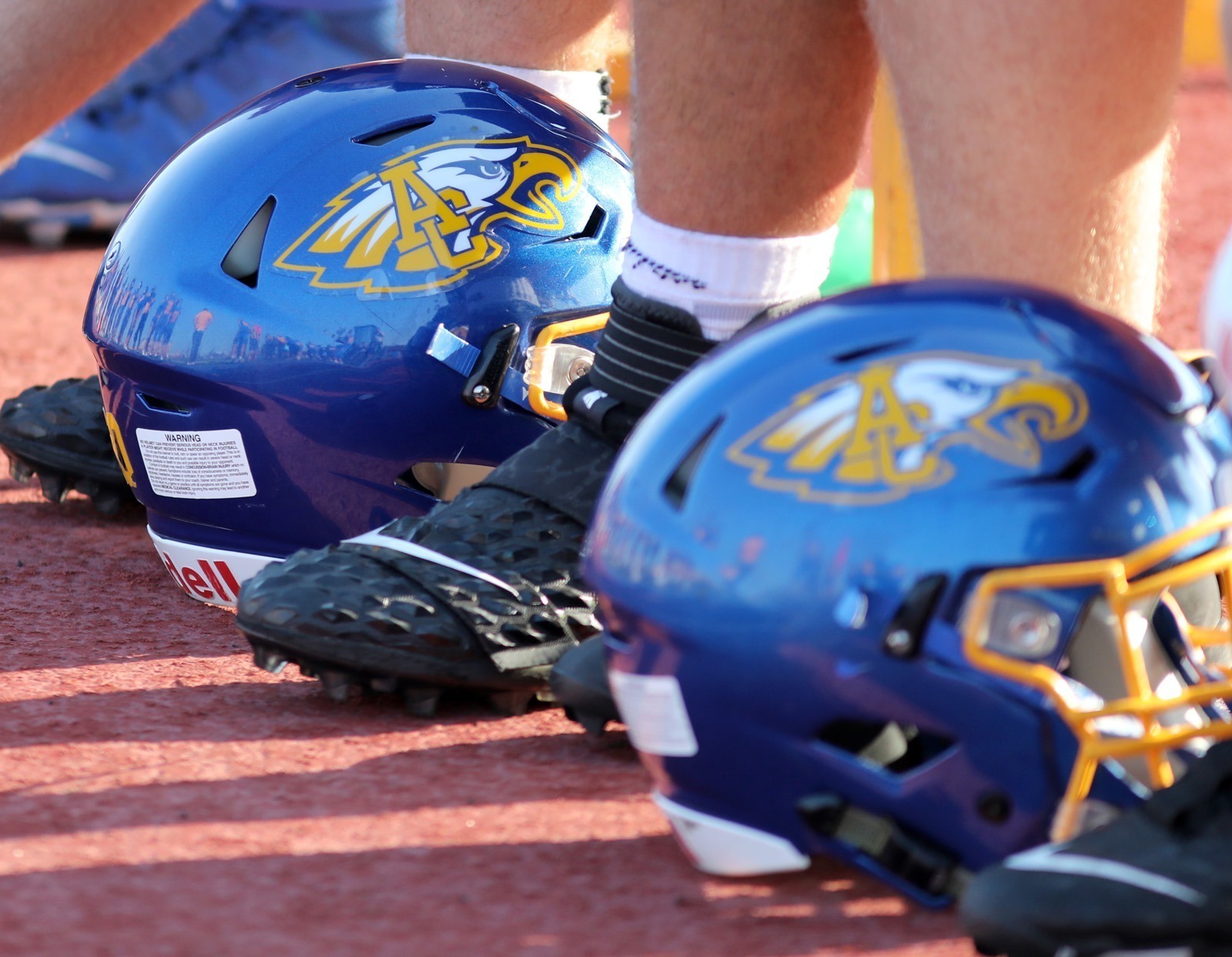 WATERTOWN – For the third straight week an opponent set the tone up front and put Aberdeen Central in a difficult position on the field and on the scoreboard. Watertown shutout the Golden Eagles 30-0 in an Eastern South Dakota Conference football game Friday night.
"It comes down to physicality. They took it to us," said Central coach Scott Svendsen. "We're banged up right now a little bit. There's some things we can't do, offensively. We're just limping in some areas and it's reflecting a little bit. We just have to get healthy. That's our bottom line."
The Arrows have some playmakers and a line that's tough to deal with. Combine the two and it can put pressure on opponents.
Drew Norberg threw for nearly 250 yards and a touchdown and also ran for a score. Juven Hudsen and Owen Spartz also ran for touchdowns.

"They definitely have weapons. The thing about them is they're huge up front on both sides of the ball. They have some big kids," Svendsen said. "People are figuring out we need to be a more physical ball club. We need to work on that part of the game. People are going after us on that part."
Meanwhile, Central struggled on offense where injures have taken their toll. Friday's game marked the first time the Eagles have failed to score in a game this year.
"We're trying to figure some things out. We just have to regroup and get going," Svendsen said. "We have to expand our game scheme-wise, offensively. We're in a holding pattern, because we have some elements of our game that we can't use right now."
The Eagles, 3-3 on the season, will try to get healthy as soon as possible. They have three difficult opponents coming up in succession, playing at top-rated Tea Area next week, hosting second-rated Pierre the following week and concluding the regular season with a home game against Class 11AAA Sioux Falls Roosevelt.
"I told our kids tonight, you look down on the road we have three ball teams coming and it's not going to get any easier each week we play," Svendsen said. "What type of team are we going to be? Are we going to be a team that's going to buckle up, and go to work and try to find a way to improve and get better? What kind of integrity and character are we as a team? We're going to find that out."
Aberdeen Central 0 0 0 0 – 0
Watertown 7 10 7 6 – 30
First Quarter
W – Juven Hudsen 2 run (Andrew Czech kick), 3:45.
Second Quarter
W – Czech 32 field goal, 11:45.
W – Reese Stark 25 pass from Drew Norberg (Czech kick), 10:00.
Third Quarter
W – Norberg 7 run (Czech kick), 10:22.
Fourth Quarter
W – Owen Spartz 56 run, 3:09.