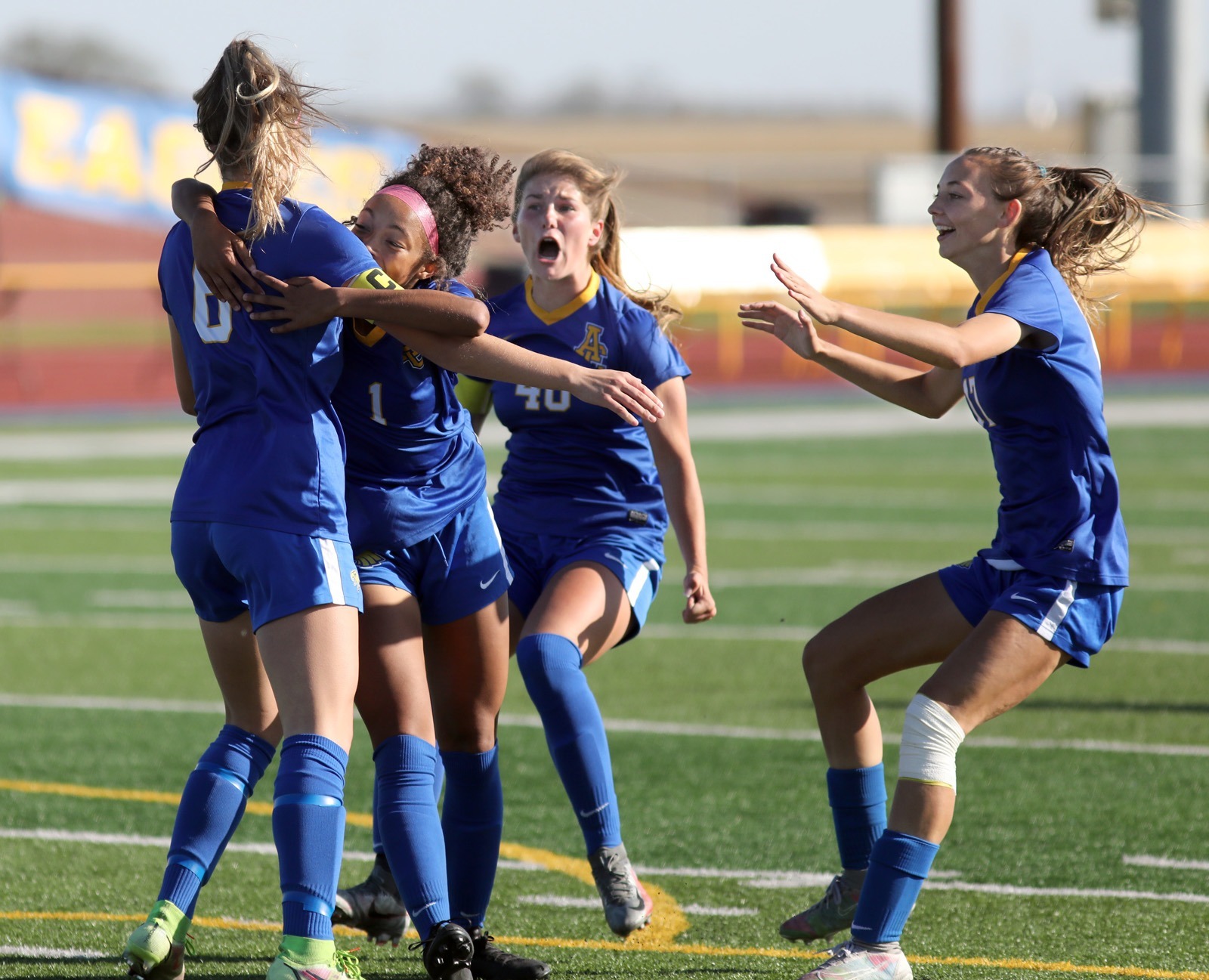 Aberdeen Central had five players named to both the boys' and girls' All-Eastern South Dakota Conference soccer squads and also had an honorable mention selection.
The Golden Eagles were also represented by five individuals on the South Dakota High School Soccer Coaches Association All-State squads.
Morgan Fiedler and Taryn Hettich were both first-team all-state picks, while Deshani Peters was a second-team selection.
Marcos Ramos Garcia was a first-team all-state pick, while teammate Sekou Gogue was named to the second-team.

Central girls who were named All-ESD included Paige Burilovich, Fiedler, Jayda Hammer, Hettich and Peters. Makylie Miller was an honorable mention selection. The Eagles were second in the conference standings with a 7-1 record.
Central boys named All-ESD were Denon Deuter, Gogue, Jameson Palmer, Jelani Peters and Ramos Garcia. Honorable mention selections included Isaac Stockert. The Eagles shared the ESD title with Yankton. Both finished with 7-1 marks.