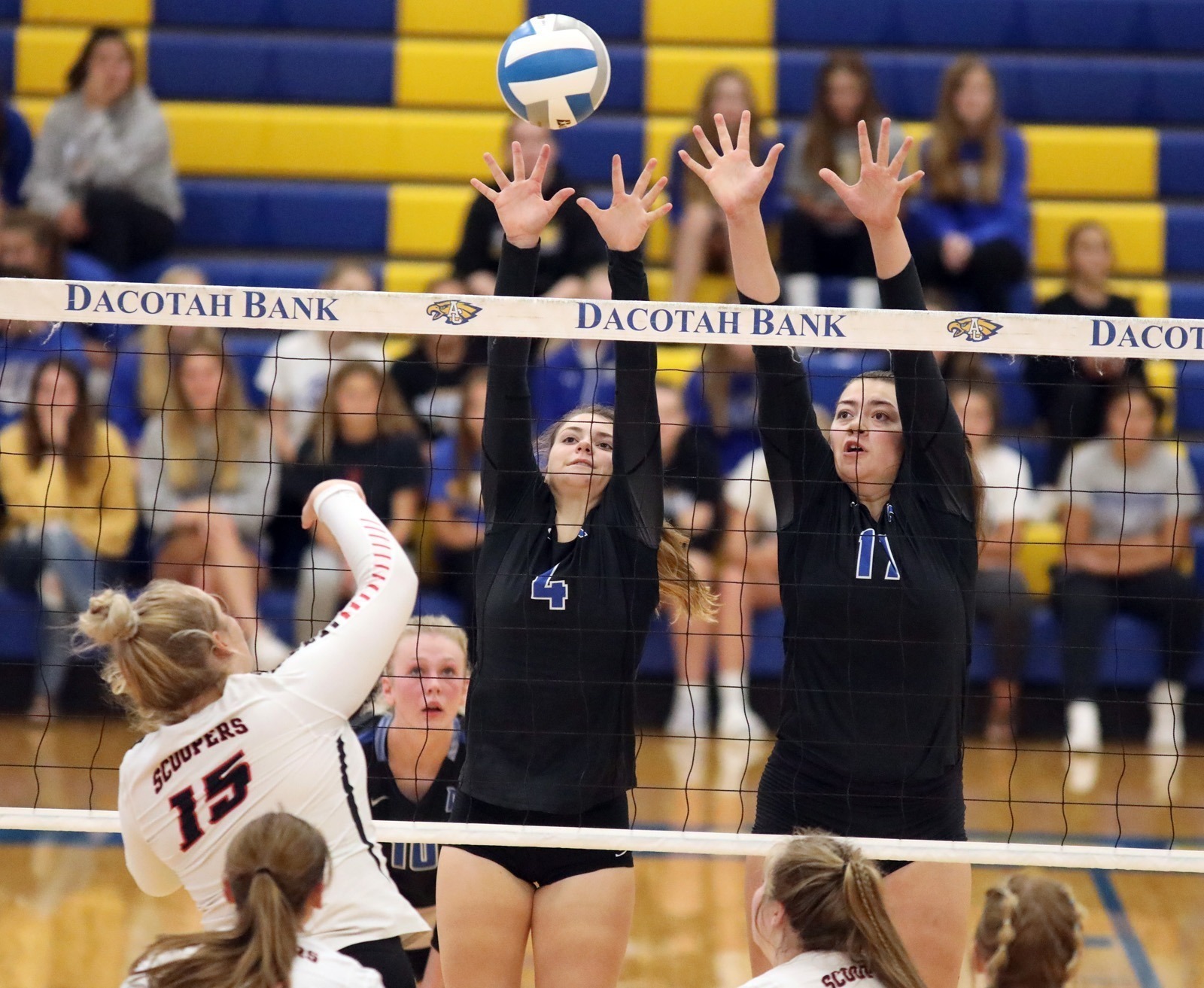 HARRISBURG – Aberdeen Central put in a little extra work to take down Harrisburg in Eastern South Dakota Conference volleyball action Thursday night.
The Golden Eagles went the distance for a 15-25, 32-30, 25-23, 19-25, 15-12 victory. The squad racked up some season-high totals en route to the marathon win over the third-rated Tigers.
"Our kids really battled," said Central coach Jackie Bindenagel. "We knew we would have to serve aggressive and then play defense like crazy."
After dropping the first set, the Eagles grabbed the next two tight sets. The hosts rallied to win the fourth, and then Central found a way to the finish line in the fifth.
Grace Kuch had 16 kills, Kiana Mounga 10 and Karly Wellman nine as the Eagles pounded out 46 kills on the night.
Central's defense was also stellar throughout the match.
Sydney Evans finished with 29 digs and Meghan Mork 20, both season-highs, while Mounga had a season-best seven solos blocks.
"This was a complete team effort," Bindenagel said. "I'm so so proud of our kids."
Central, 10-10 on the season, plays host to Yankton at 5 p.m. Saturday at Golden Eagles Arena.
Serving: Aberdeen Central 5 aces (Ayrlie Waldo 2, Meghan Mork 2, Anna Malchow 1).
Hitting: Aberdeen Central 46 kills (Grace Kuch 16, Kiana Mounga 10, Karly Wellman 9, Madi Struble 6).
Setting: Aberdeen Central 37 assists (Abby Berry 35, Sydney Evans 2).
Digs: Aberdeen Central 80 (Evans 29, Mork 20, Malchow 10, Waldo 9, Berry 9).
Blocks: Aberdeen Central 8 solos and 2 assists (Mounga 7 solos 1 assist, Berry 1 assist).