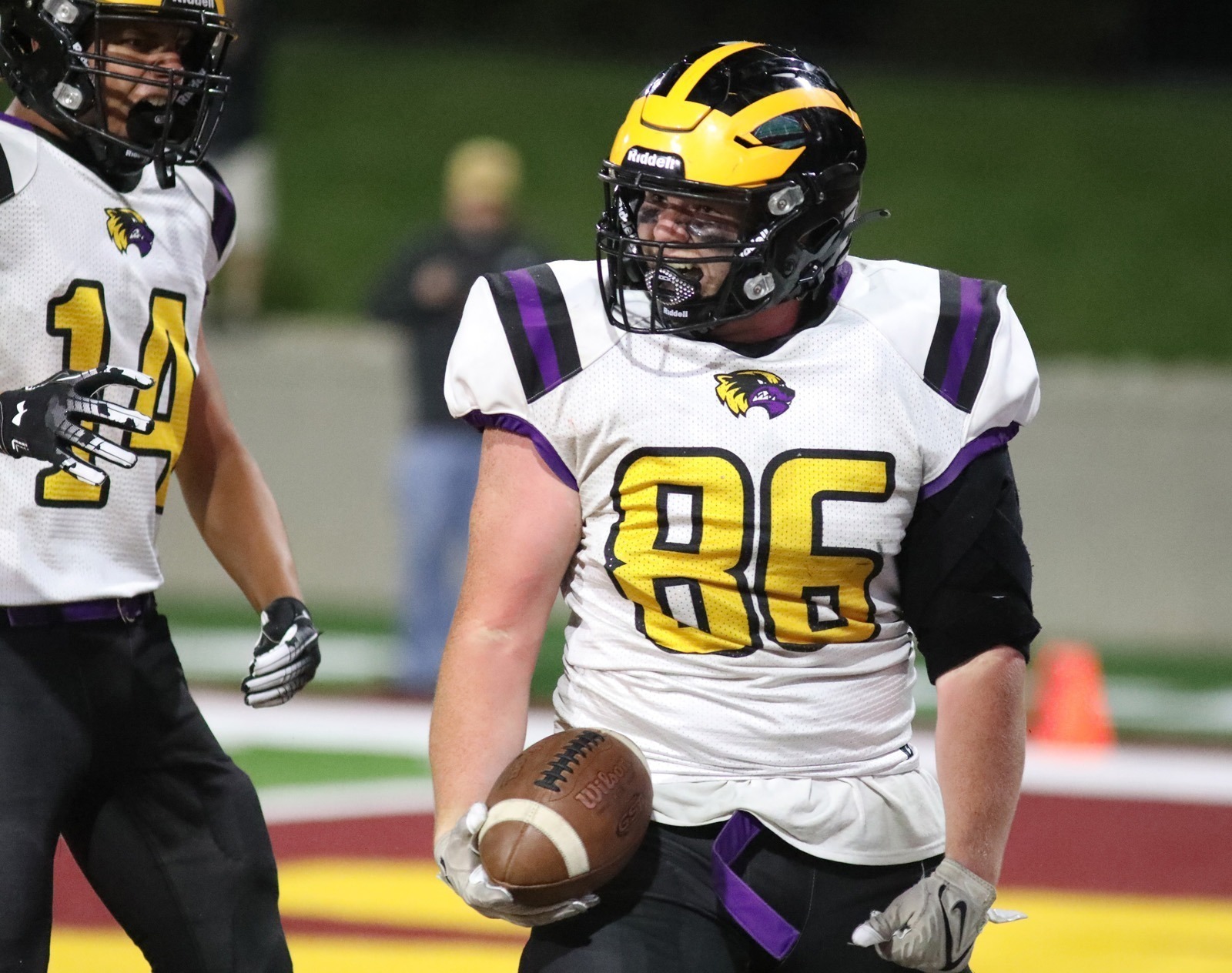 There will be plenty of football action within a 80 mile-radius of Aberdeen on Thursday night.
In addition to Aberdeen Central hosting Sioux Falls Roosevelt at 5 p.m., followed by Aberdeen Roncalli hosting Redfield at 8 p.m. in the Class 11B playoffs, there will also be playoff games in Warner, Groton, Ipswich, Tulare and Selby.
The Herreid-Selby Area Wolverines are the top-seeded team in Class 9A and will be home for as long as they keep winning up to the finals at the DakotaDome in Vermillion.
"Our kids know that we've done a lot of work to get here, but getting here is the first step," said Wolverines coach Clayton Randall.
Interestingly, while HSA is the only area squad that is the number one seed, the Wolverines may have a challenging road ahead of them with a potential semifinal matchup against top-rated De Smet.
"The figures don't lie," Randall said. "We're the third-ranked team in 9A, but our power points are number one."
As a result, the road to the Dome will lead through either Herreid or Selby. The schools alternate fields when hosting games.
There are four undefeated teams in 9A: De Smet, Herreid-Selby Area, Howard and Wall.
HSA played a solid schedule that included seven playoff teams: Ipswich, Potter County, Timber Lake, Lemmon-McIntosh Philip, Sully Buttes and Kadoka Area. The Wolverines outscored their opponents 482-126 in their nine victories.
Randall likes the talent that his squad possesses.
"We have to stay healthy. We're not a deep team, but we're a talented team," Randall said. "I don't know if there's a team that's going to put nine guys better than our guys on the same field."
Not only that, but the Wolverines are hungry for a state title after two near misses, losing in the title game two years ago and then falling in the semis last season to eventual state champion Wolsey-Wessington.
"Our kids know what that looks like it," Randall said of winning a state championship. "Our kids are just geared up and ready to get after it."
First-round matchups in 9A include Northwestern at Herreid-Selby Area, Britton-Hecla at De Smet, Philip at Warner, and North Central at Wall.
Aberdeen Roncalli will have a rematch against Redfield in the opening round. The two met each other on the same field back in September.
Other Class 11B matchups have Groton hosting Wagner, Clark-Willow Lake at top-rated Winner, and Deuel at Sioux Valley.
In 9AA, third-seeded Ipswich will host Lemmon-McIntosh, Leola-Frederick is at Timber Lake, and Garretson will play at Hamlin. In 9B, three area teams will be hosting opening round contests. Faulkton will welcome in Colome, Jones County is at Potter County, and Faith plays at Hitchcock-Tulare. Langford Area will be on the road at Gayville-Volin.