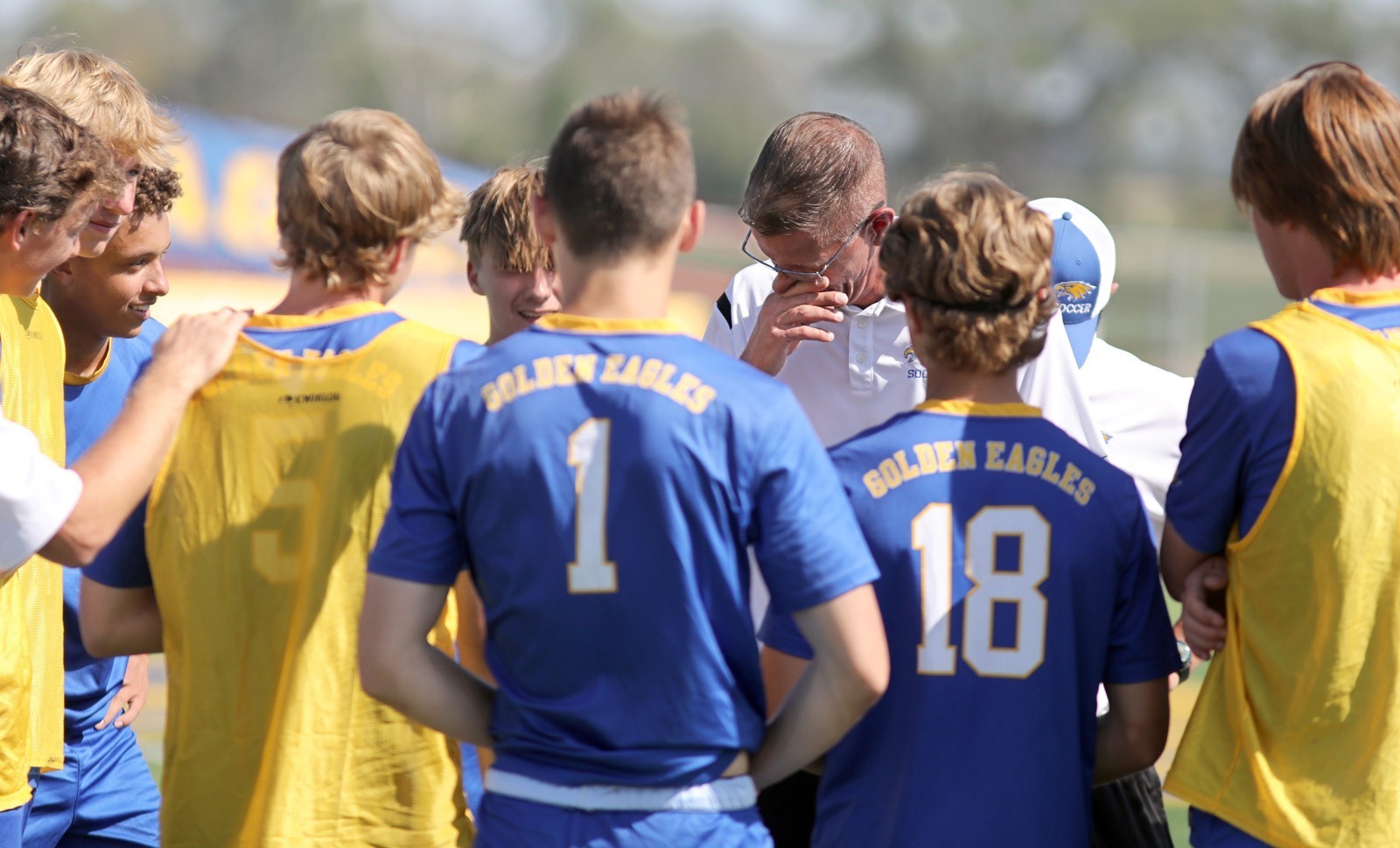 We will be tracking the most special, the rarest and most interesting sports moments across South Dakota each month. Included are such events for August and a couple we missed earlier. Email us at dave@sdsportscene.com if you think we missed something or if you have an event you would like us to consider for this feature:
July 25: Alex Yermolinsky, 63, of Sioux Falls finished third to earn $6,500 at the U.S. Senior Chess Championship in St. Louis. A chess grandmaster who grew up in Russia during the Cold War, Yermolinsky came to the U.S. when he was 31.
Aug. 3: University of South Dakota graduate Chris Nilsen cleared a personal best 19.59 feet to earn a silver medal at the Tokyo Olympics. Armand Duplantis of Sweden won the goal medal by clearing 19.75 feet. At the 2019 NCAA Division I college track and field national championships, Nilsen defeated Duplantis (who competed for LSU) for the pole vault title.
Aug. 3: Tabor Post 183 defeated Redfield Post 92 10-6 to win the American Legion Baseball State B Tournament in Groton. Tabor last won the tourney in 1985.
Aug. 3: Sioux Falls O'Gorman junior and Nebraska volleyball commit Bergen Reilly has been named to the U.S. U18 Girls National Team. The team compiled of the 12 best players under the age of 18 in the country will compete in the U-18 World Championship Sept. 20-29 in Mexico.
On Aug. 3, Israel took a 6-5 lead in the top of the eighth inning on a two-run homer. In the bottom of the ninth, the Dominican Republic scored two runs to get the 7-6 win.
Aug. 5: Hanneke Oostgerwegel, a 2019 Northern State graduate, competed in the Tokyo Olympics for the Netherlands as a 400-meter runner. She was a three-time All-American hurdler and sprinter at NSU who broke a number of records, including 10 in her sophomore year. Oostgerwegel's sister Emma also competed and won a bronze medal for the Dutch in the heptathalon.
Aug. 6: Hundreds of Vermillion residents and USD students welcomed home Olympic silver medalist Chris Nilsen in a celebration on campus. Nilsen was a three-time DI national champion for the Coyotes.
Aug. 7: Sioux Falls Canaries catcher Charlie Valerio's RBI helped the Dominican Republic win the baseball bronze medal over South Korea 10-6 at the 2021 Tokyo Olympics. Ironically, Valerio and his DR teammates rallied to defeat Israel 7-6 to get to the medal round. Playing for Israel were Sioux Falls Canaries infielder Mitch Glasser and pitcher DJ Sharabi.
Aug. 7: One of his team's best hitters, Trent Herrboldt also was the winning pitcher in Tabor's win over Redfield for the American Legion State B title earlier in the week. By the weekend, he found himself earning another pitching win, this time for Lesterville in the State B Amateur Baseball Tournament in Mitchell. Herrboldt came into a 5-5 game in the top of the ninth and pitched a scoreless inning against Dell Rapids Pabst Blue Ribbon. In the bottom of the ninth, Ethan Wishon of Lesterville hit a walk-off RBI single to score Tanner Van Driel.
Aug. 11: The sport of pickleball continues to gain ground in Aberdeen. The city has opened three courts at Manor Park in a $203,000 project. Pickleball is a paddle sport that combines the elements of tennis, table tennis and badminton.
Aug. 12: The Sioux Falls Little League U12 All Stars earned a berth in the Little League World Series behind the arm of Gavin Weir. He earned two of his team's three wins in the Midwest Region Tournament in Indiana. Wier pitched a perfect game in a 10-0 win against Iowa Aug. 7 in the regional and then pitched a no-hitter in a 3-0 win against Nebraska. In the two games, Weir struck out 30. This is the fifth time South Dakota has had a team in Williamsport (PA).
Aug. 13: NBC Sports featured the South Dakota town of Brentford as about half of the community of 99 gathered in its Legion Hall to cheer for the Brentford Football Club soccer team in the United Kingdom. Brentford is a suburb community of 30,000 in London, and its soccer team had advanced to play in the top tier, the Premier League, of four tiers in the English Football League. It is the first time the 131-year-old Brentford team has played in the top tier since 1947. Some of the residents of the two Brentford communities had become friends over the years. Both Brentfords had much to celebrate as their soccer team won their Premier opener 2-0.
Aug. 14: The closing ceremony of the 81 st annual Sturgis Motorcycle Rally featured daredevil Cole Freeman of Missouri jumping 85 feet with his motorcycle over rally attendees on Main Street.
Aug. 15: After a couple of years off, the Renner Monarchs amateur baseball dynasty continued in Mitchell. The Monarchs won their 22 nd state title and their seventh since 2013 (2013-18 champs) by defeating Harrisburg 2-0 for the State A title. Renner had its 17 straight trips to the championship game streak ended in 2020.
Aug. 15: Team USA won the U19 Women's Basketball World Cup title in Hungary. SDSU coach A.J. Johnston was an assistant coach. He will enter his 22 nd season this fall as the Jackrabbits' coach, guiding SDSU to a 513-170 record and 10 NCAA Tournaments.
Aug. 19: Rapid City Stevens tennis coach Jason Olson earned his 1,000 career win when his Raider girls' won a trio of duals in Brandon. Olson is in his 25 th season as the girls' head coach and has been the RCS boys' head coach for 23 seasons. His girls' teams have won four state team titles (11-time state runners-up), five flight 1 singles' state titles and two F1 doubles' state titles. His boys' teams have won three state team titles (10-time state runners-up), four flight 1 singles' state titles and five F1 doubles' state titles.
Aug. 20: Roslyn native and Webster graduate Logan Storley won a welterweight 8-4 split decision over Dante Schiro (8-3) in the main card of Bellator MMA 265 televised on Showtime at a sold-out Sanford Pentagon in Sioux Falls. Storley, 28, is now 12-1 in the professional Mixed Martial Arts career. Also fighting on the card were South Dakotans Bryce Logan of Doland (31-year-old lightweight with a 12-6 record who lost to Mike Hamel); Bailey Schoenfelder of Huron (23-year-old heavyweight with a 2-0 record who defeated Kory Moegenburg); and Devin Fisher of Winner (31-year-old middleweight with a 4-9 record who lost to Duane Johnson).
Aug. 20: With only five days of practice and in her first high school football game, Garretson junior Jenna VanHolland kicked the game-winning point after touchdown as her team defeated Viborg- Hurley 43-42 in overtime. VanHolland, who has been a starter on the Garretson girls' soccer team since she was an eighth-grader, kicked three of four PATs in the game.
Aug. 20: Great Plains Lutheran defeated Sunshine Bible Academy 41-8 in Miller. It was the Watertown school's first football win after three consecutive winless seasons, snapping a 24-game losing streak. GPL last won 43-28 over Tri-State on Oct. 6, 2017.
Aug. 21: The Aberdeen Central boys' soccer team defeated Brookings 2-0 to send the only coach their high school and club program has ever known off with a win. Central coach Steve Cogley is leaving his 3-1 team to take a new job in Sioux Falls. Assistant coach Lance Mohr will fill in as head coach for the rest of the season. Cogley coached the Golden Eagles to more than 200 wins and two state championship (club in 2003 and sanctioned in 2016) and four state runner-up finishes.
Aug. 25: NBA seven-time All-Star Kyrie Irving of the Brooklyn Nets surprised students at Red Cloud and Pine Ridge high schools with a visit. Irving visited with and took pictures with students, alumni and staff members of the two schools. Irving's mother, Elizabeth Larson (who died when he was 4), was a member of the Standing Rock Sioux Tribe. The tribe gave the 29-year-old Irving the Lakota name of Little Mountain in 2018.
Aug. 26: Canadian cowboy Dawson Hay rode South Point (a bronc from rodeo royalty, the Sutton family ranch in Onida) to the Professional Rodeo Cowboys' Association Xtreme Bronco Tour Finale title in Rapid City. Hay, 23, earned $26,678 as the event's $101,000 purse made it the single largest payday in saddle bronc history. The South Dakota event drew the 25 best bronc riders in the world.
Aug. 27: Sioux Falls' newest public high school defeated the city's oldest public high school. Sioux Falls Jefferson, which opened this fall, won its first-ever football game by beating Sioux Falls Washington 17-14. SFW High School was established in 1908, built to accommodate more students the city's other two schools (Central and Irving) at the time. Sioux Falls also opened public high schools in 1965 (Lincoln), 1991 (Roosevelt) and private high schools in 1961 (O'Gorman) and 1977 (Christian).
Aug. 27: Huron scored the first two points, but Yankton scored the next 41 for a 41-2 football win.
Aug. 27-28: The South Dakota and Dakota State volleyball teams got off to a rough start. After winning the Summit League title last season and advancing to the NCAA Tournament, Covid-19 caused the Coyotes to cancel their games against Northwestern, Colorado State and Northern Colorado in Greeley. Covid protocols also forced the Dakota State volleyball team to miss its season-openers in the weekend Hastings (NE) tourney as well as its match against Dakota Wesleyan on Aug. 31.
Aug. 28: Dakota State senior Caleb Nielsen kicked first-half field goals of 34 and 38 yards to lead Dakota State to a 6-0 win over rival Dakota Wesleyan. The teams combined for 361 yards of total offense. In the previous five meetings, the two teams averaged a combined 68 points and 939 total yards per game. DWU leads the all-time series 40-35-1, but DSU has won the last five meetings.
Aug. 29: Team South Dakota, made up of 14 players from Sioux Falls, ended its historic run in the Little League World Series in Williamsport (PA). Thanks to ESPN televising the event, Gavin Weir became a worldwide celebrity by pitching two no-hitters and hitting a three-run homer in leading South Dakota to three wins in the tourney. Weir went 8-0 in post-season games, facing 132 batters while striking out 114 and giving up zero runs, one hit and six walks. He pitched four no-hitters, including one perfect game in the stretch. South Dakota got plenty of all-star moments from Weir's teammates as well: Cason Mediger, Kye Carlson, Boston Byrant, Maddux Mundson, Noah Kuenzi, Brayson Fox, Brekke Biteler, Gunnar Alfson, Hayden Gorsett, Alex McKinney, Easton Riley, Opland Sonnichsen and Beau Koerner. Manager was Mike Gorsett and assistants were Jeff Riley and Devin Alfson. The 2021 LLWS game results for Team South Dakota's best finish (fourth) in its fifth LLWS appearance: 2-0 win over Louisiana on Aug. 20; 3-0 win over Oregon on Aug. 23; 1-0 over California on Aug. 25; 5-2 loss to Ohio in semifinals on Aug. 28; and 5-0 loss to Hawaii in third-place game on Aug. 29. Before this year, Team South Dakota was 1-11 in LLWS history.
Aug. 30: Wolsey-Wessington couldn't have asked for a better start to its volleyball season. So far, the Warbirds have defeated Arlington 3-2, Northwestern 3-2 and Warner 3-2. In the last 25 seasons since 1997, Northwestern has won 12 state titles (including last two), Warner six and Arlington one and at least one of those three teams have been in the state championship match in 24 of the last 25 seasons.
Aug. 30: University of South Dakota team captain and starting left guard Mason Scheidegger medically retired due to a lingering back injury. Scheidegger, a 6-foot-5, 335-pound senior from Fonda (IA), started 38 of the 40 games he appeared in for the Coyotes and has been considered one of the best offensive linemen in the Missouri Valley Football Conference for the past four seasons.
Aug. 31: It was one of the strangest and most drawn out high school football games in South Dakota history, but Sioux Falls O'Gorman finally defeated city rival Roosevelt 14-12 in the 43 rd annual Dakota Bowl. Severe weather sent fans running for cover on the first postponement Aug. 28. The teams played to a 7-6 SFO halftime lead on Aug. 30 before the second postponement and finished the second half the next day. It also featured a No. 1 Top 10 ESPN Sportscenter play of the day when David Alpers III of SFO made a bobbled-filled, one-handed and helmet-aided catch.
Aug. 31: Dakota Wesleyan will offer women's wrestling for the 2022-23 season. DWU is the first college in South Dakota to do so and it will join the 60-team (and growing) Women's Collegiate Wrestling Association NAIA division.
Aug. 31: DWU senior Cade Carpenter (Mitchell) had eight birdies to shoot a 64 at Fox Run/Hillcrest Golf Course in Yankton to break a 25-year-old school record. Ryan Huber set the DWU record of 65 for 18 holes in 1996 at the Sandy Hollow Golf Course in Sioux Center, Iowa. DWU also set the team record for 18 holes with a 276 total, breaking the 2016 school record of 277. Carpenter was the Mount Marty Invitational medalist and his Tigers also won the team title.
Aug. 31: Augustana has added a beer garden at its Kirkeby-Over Stadium in Sioux Falls for all its home football games.
Aug. 31: A lot of South Dakota connections ended up on NFL rosters in late August, and then others on NFL practice squads (PS) in early September after being cut in late August: SDSU's Cade Johnson (cut by Seattle, signed to its PS). SDSU's Christian Rozeboom (cut by LA Rams, signed to Kansas City's PS). SDSU's Jordan Brown (cut by Washington, signed to Las Vegas Raiders' PS). Warner/NDSU's Derrek Tuszka (cut by Denver, signed to Pittsburgh's PS). USD's Kameron Cline (cut by Indianapolis, signed to its PS). USD grad and second-year NFL QB Chris Streveler made Arizona's roster. University of Sioux Falls grad Trey Pipkins III and third-year NFL OT made LA Chargers' roster. Sioux Falls Washington/Nebraska grad and first-year NFL OG Matt Farniok made Dallas' roster. USD grad Tom Compton and 10th year NFL OT made San Francisco's roster. Britton-Hecla/SDSU grad Dallas Goedert and fourth-year NFL TE made Philadelphia's roster. Augustana grad and fifth-year NFL FB C.J. Ham made Minnesota's roster. Parkston/Iowa grad and 10th-year NFL OT Riley Reiff made Cincinnati's roster. USF grad and fourth-year NFL LB Dennis Gardeck made Arizona's roster. No word or formal NFL activity on SFW/Nebraska's Nathan Gerry (signed and released by San Francisco and was a LB/SS for Philadelphia for four seasons from 2017-20).