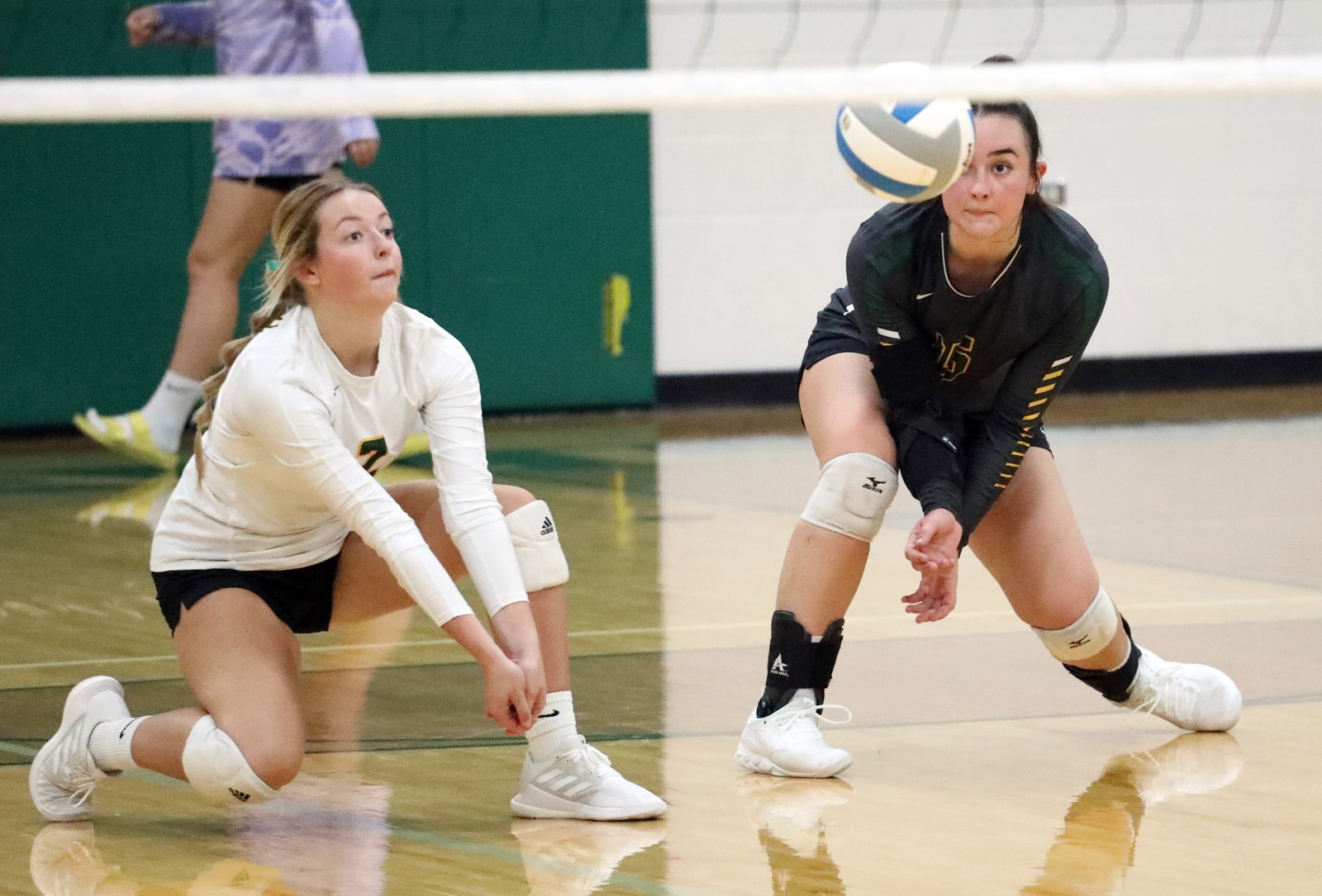 AGENCY VILLAGE – Aberdeen Roncalli racked up 15 ace serves to help power a sweep over Tiospa Zina Thursday night.
The Cavaliers also added 33 kills en route to a 25-18, 25-9, 25-14 Northeast Conference victory.
Ella Hanson was a force on both offense and defense for Roncalli. She recorded five aces serves and also led the team with 25 digs.
Hayley Schmidt added three ace serves and 16 digs in the triumph.

Meanwhile, Jeci Ewart topped the squad with 11 kills, followed by Ava Hanson with seven.
Olivia Hanson set up the offense with 30 set assists.
Roncalli improved to 7-3 with the victory. The Cavaliers will meet Aberdeen Christian in volleyball for the first time in school history on Monday at the Christian School Gym.
Roncalli def. Tiospa Zina 25-18, 25-9, 25-14
Serving: Aberdeen Roncalli 69-74 15 aces (Ella Hanson 14-15 5 aces, Hayley Schmidt 9-10 3 aces).
Hitting: Aberdeen Roncalli 77-89 33 kills (Jeci Ewart 24-28 11 kills, Ava Hanson 11-12 7 kills).
Setting: Aberdeen Roncalli 87-88 31 assists (Olivia Hanson 81-82 30 assists).
Digs: Aberdeen Roncalli 99 (E. Hanson 25, Schmidt 16, Maddie Huber 15).
Blocks: Aberdeen Roncalli 1 solo (Jazmine Hart-Crissman 1 solo).