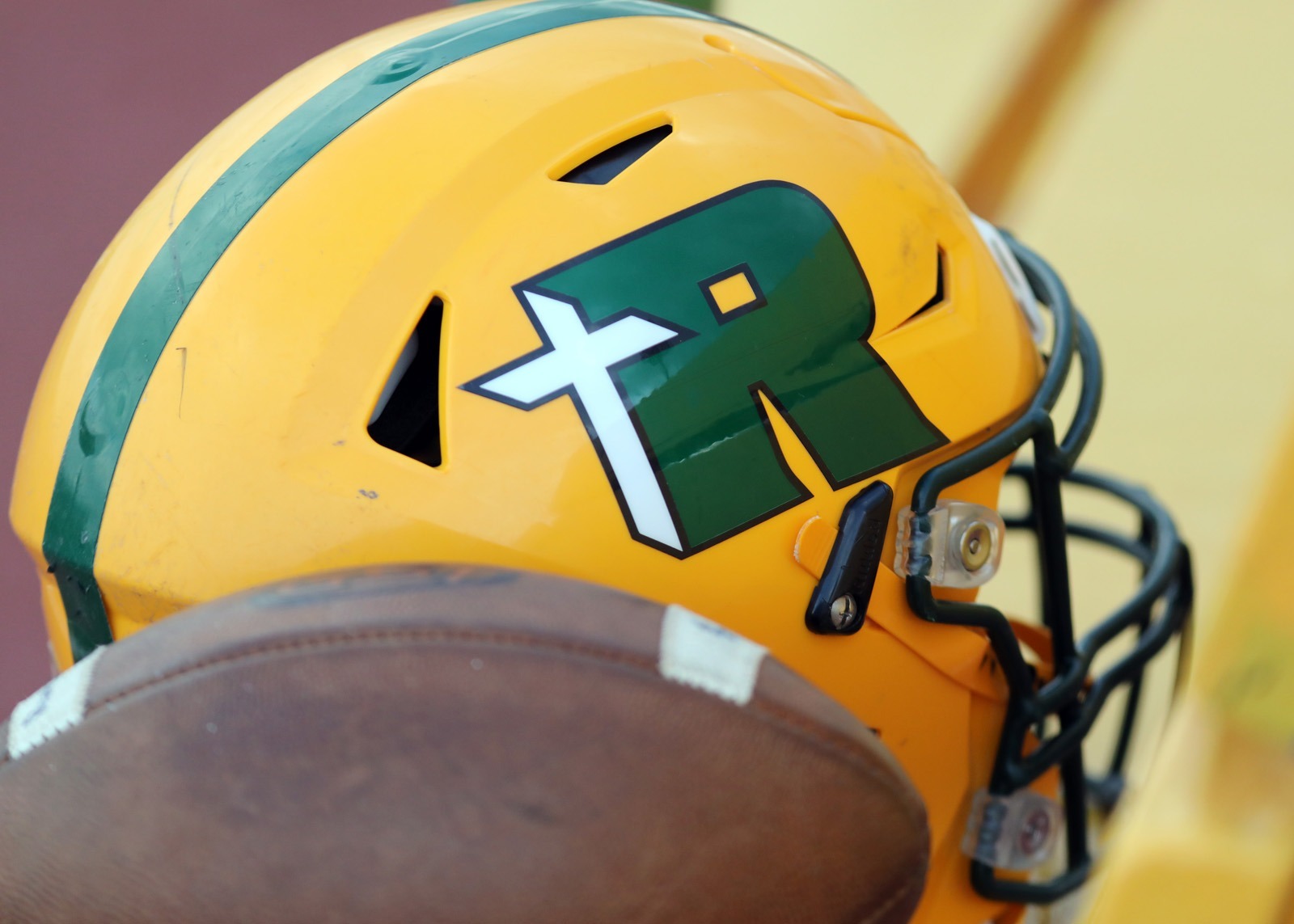 WILMOT – If consistency is the benchmark, then three games into the 2021 season, the Aberdeen Roncalli football program is right on track.
The Cavaliers posted a 35-12 victory over Dakota Hills Friday evening to improve to 3-0 on the season.
It was, for the most part, just business as usual for the Cavaliers, who jumped out to an early lead and led by four scores at halftime.
And they didn't need to rely on the big play to make it happen, noted Roncalli coach Billy Young.

"More than anything, we're able to run the ball this year," Young said. "That's something we've been missing the last couple years. We're able to run between the tackles and get to the outside a little bit. The last couple years, we really depended on a big play in the passing game to score."
That ability to move forward on the ground has opened up some big play opportunities, Young said, but he was pleased with his team's balanced approach in Friday's win.
"The biggest thing for us this year is our kids are a year older," Young said. "The previous two years, we started several freshmen and sophomores. Those guys are older now…and we have that composure where they're able to keep things in perspective."
Roncalli built an early 19-0 lead before Dakota Hills was able to get on the board, but the Grizzlies were never able to mount a serious threat to the Cavaliers.
Jackson Isakson finished his night going 7-for-8 passing for 194 yards and a touchdown. Zane Backous, who came on late in relief, also had a 58-yard touchdown toss to Abe Kretchman.
The Cavaliers also picked up 158 yards on the ground, though that load was shared amongst eight different ball carriers. Kretchman had 19 yards rushing and 65 yards receiving. Ben Rohl had 31 yards on the ground and another 32 through the air.
Roncalli will return to Swisher Field next week, hosting Redfield in a homecoming contest. The Pheasants are coming off a 19-14 win over Clark/Willow Lake on Friday and are 2-1 on the season.
"They're going to be a physical, run-first team," Young said. "They have a 3-back gun formation they like to run, and they've got some good weapons back there. Their quarterback has a good arm and he's mobile. He can buy some time until their receivers get open. They got the better of us the last couple years, so it's a little bit on us to get the win."
Game time is set for 7 p.m. next Friday.