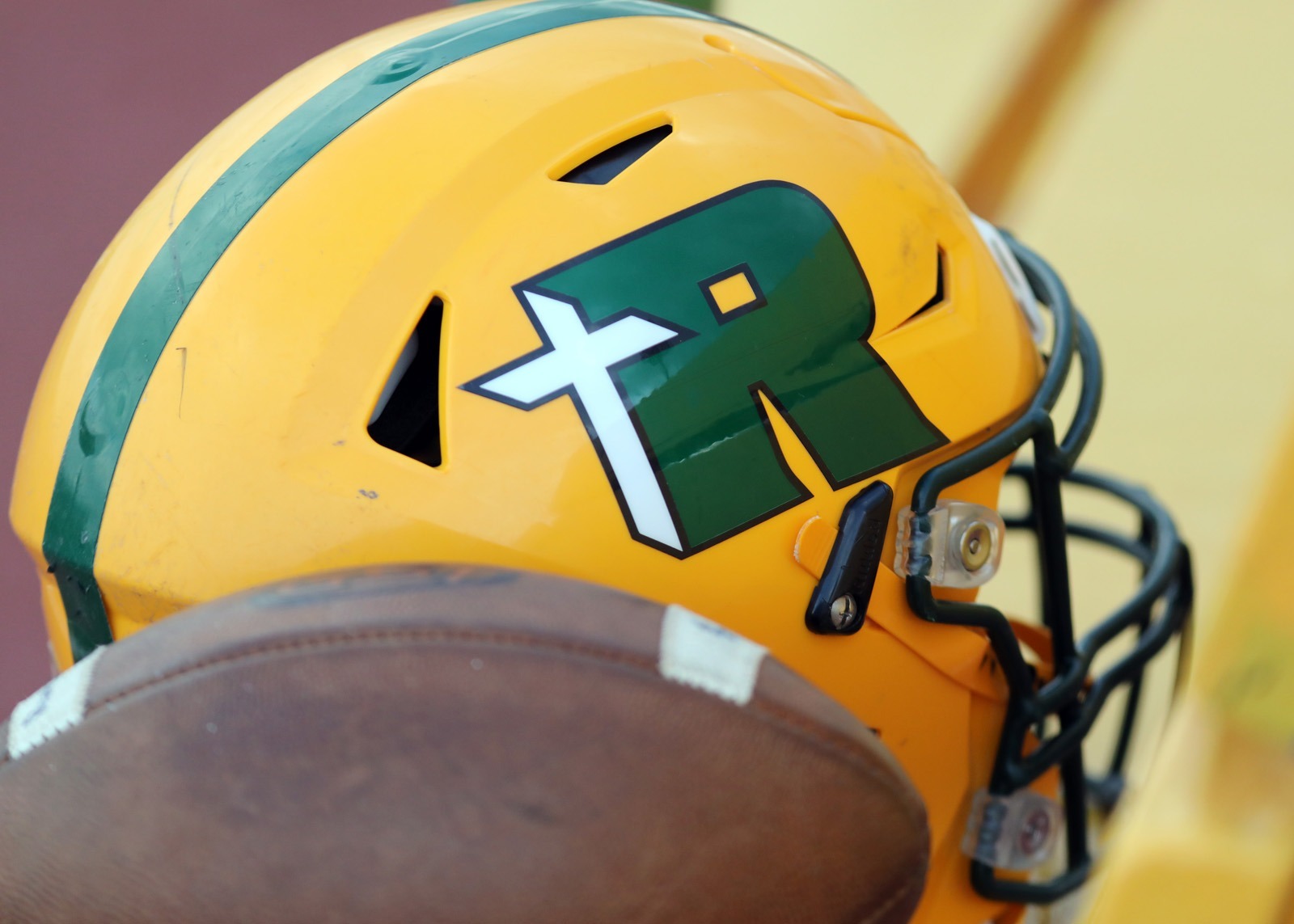 GROTON – Groton overcame an early 9-0 deficit and handed Aberdeen Roncalli its first loss of the season in a 26-9 Northeast Conference football victory Friday night.
Kaden Kurtz ran for 148 yards and two touchdowns to help power the Tigers, who rushed for 261 yards as a team.
"We just didn't make plays on defense when we needed to," said Roncalli coach Billy Young. "A credit to their kids. They ran the ball hard and they blocked well. They just outplayed us tonight."
Kurtz broke free for a 75-yard touchdown just 20 seconds after Jackson Isakson had kicked a 25-yard field goal to give the Cavaliers a nine-point lead.
While Roncalli still led at the half, Young said Kurtz's run was a turning point in the contest.
"I think that was kind of a momentum changer for us," Young said. "It kind of gave them some steam and I don't know if we really recovered from that."
Groton then took the opening kickoff of the second half and returned it into Roncalli territory to set the tone for the final 24 minutes.
"We gave up that long kick return to start the second half. We actually had made a play and actually had the guy wrapped up, and then he squirted loose and broke it," Young said. "We had to run him down and it gave them really good field position, and it just kind of started to unravel from there."
The Tigers scored less than two minutes later when Kurtz went in from 28 yards out to give Groton a lead it never lost. Favian Sanchez added two more touchdowns after that for the final margin of difference.
"They kept hurting us with some misdirection stuff," Young said. "They made some really good plays and we didn't. That was the difference in the ball game."
Kurtz also had 67 yards passing, 8 tackles and 3 sacks for Groton, which improved to 5-1 on the season.
Matthew Martinez had the lone Roncalli touchdown in the game catching a pass from Isakson on a play that covered 35 yards.
The Cavaliers fell to 4-1 on the season.
"We just have to regroup. We take every week one week at a time. One game is not going to determine our season," Young said. "Very few teams at the end of the year are going to be 8-0. It just comes down to fighting for every win you can get and trying to get the best seed points you can when you go into the playoffs."
Roncalli has its final regular-season home game on Friday when the Cavaliers host Deuel at 7 p.m. at Swisher Field.
"I'm still proud of our team. I think we still have a very good football team," Young said. "We're going to bounce back and we're going to be fine."
Aberdeen Roncalli 6 3 0 0 – 9
Groton 0 6 13 7 – 26
AR – Matthew Martinez 35 pass from Jackson Isakson (kick failed).
AR – Isakson 25 field goal.
G – Kaden Kurtz 75 run (kick failed).
G – Kurtz 28 run (kick failed).
G – Favian Sanchez 46 run (Jackson Cogley kick).
G – Sanchez 4 run (Cogley kick).
OFFENSE: Aberdeen Roncalli rushing 30-94 (Abe Kretchman 7-44, Maddox May 13-29, Phillip Zens 2-17), passing 5-14-1 for 46 (Isakson 5-13-1 for 46), receiving (Martinez 2-37, Kaden Clark 1-7, Zens 1-3), first downs 11; Groton rushing 38-261 (Kurtz 22-148, Sanchez 5-64, Andrew Marzahn 8-45), passing 7-11-0 for 67 (Kurtz 7-11-0 for 67), receiving (Sanchez 6-64), first downs 13.
DEFENSE: Aberdeen Roncalli, Clark 10 tackles, Anthony Brunmaier 7 tackles, Martinez 6 tackles, Andrew Brennan 6 tackles, Isakson 6 tackles; Groton, Pierce Kettering 12 tackles, Jordan Bjerke 10 tackles, Cogley 9 tackles, Kurtz 8 tackles, Christian Ehresmann 7 tackles.