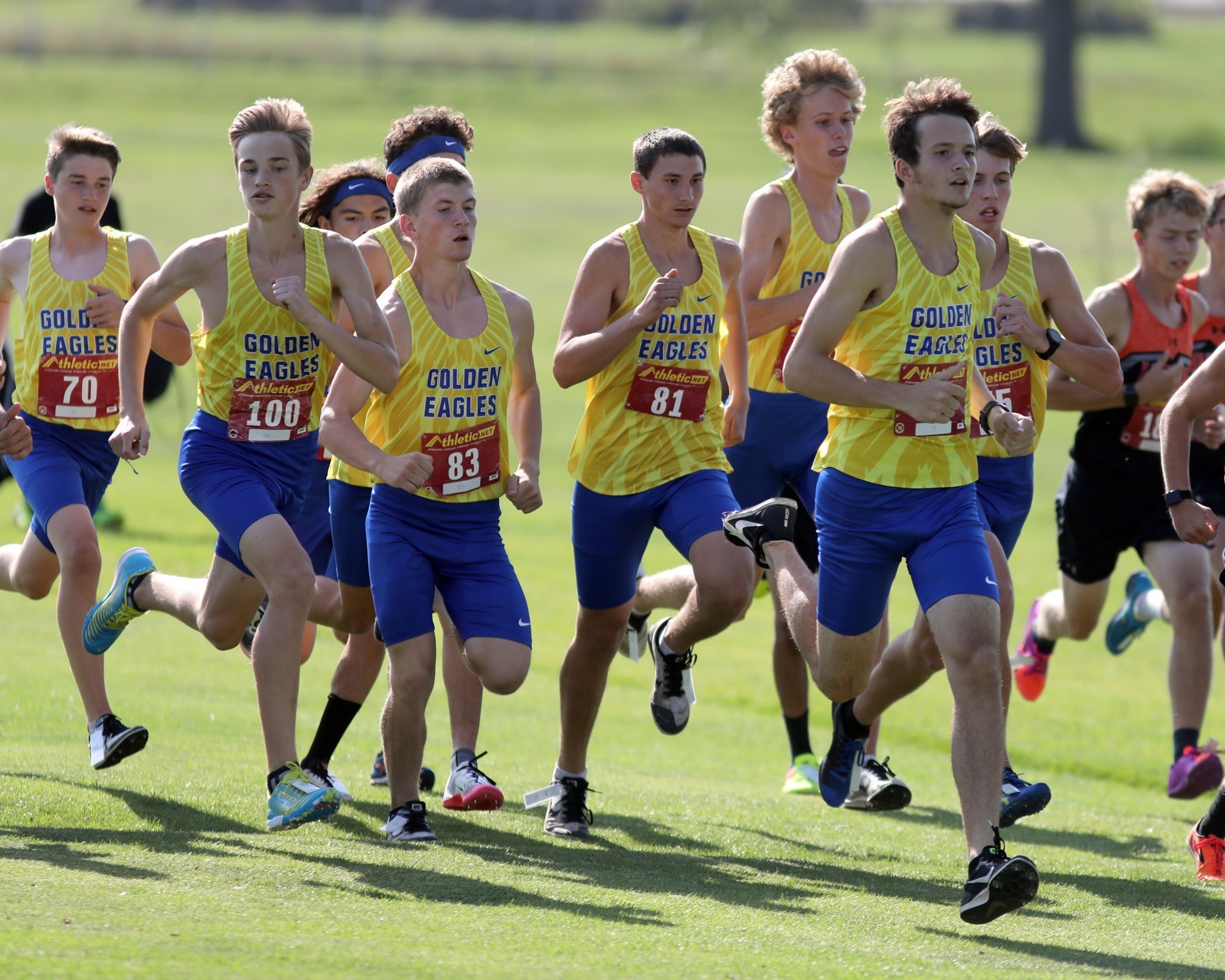 HURON – The Aberdeen Central boys won the team championship at the Clyde Cotton Invitational Saturday at Broadland Creek Country Club in Huron.
The Golden Eagles finished with 77 points, six less than runner-up Sioux Falls Christian.
Josh Martin led Central with a fourth place finish.
"He didn't get out very well," said Central coach Greg Murley, "but came back pretty solid."

The Eagles had four runners in the top 26. Jacob Angerhofer was 11th, Christian Wells 19th and Tino Lopez 26th.
"Jacob Angerhofer has been running really well all year. Christian Wells has been really consistent," Murley said. "Tino Lopez is kind of a kid right now that's coming on. He passed quite a few kids at the end to seal it up for us."
Murley said the conditions were not ideal for running.
"It was a very tough course, today. It's pretty open, a little hilly, so you're running up hill against the wind," Murley said, "you know, kind of what all of our parents used to say they walked to school in every day. But it was actually true this time."
Isaac Davelaar of Sioux Falls Christian won the race in a time of 16:17.86. Nick Batchelor of Milbank Area was third.
Brandon Valley won the girls' team title with 72 points. Sioux Falls Christian was second with 79. Aberdeen Central finished sixth with a total of 157.
The Golden Eagles had three members within four places of each other. Alyssa Roehrich was 22nd, Kiana Joerger 24th, and Kylie Peldo 25th.
Aberdeen Roncalli finished 12th in girls' team points.
The Cavaliers were led by Paige Schmidt who finished 28th. Sarah Schmidt was 39th.
Alea Hardie of O'Gorman won the girls' race in a time of 17:59.09. Milbank Area's Ashlynn Batchelor was ninth.
Central will compete in the Russ Strande Invitational in Brookings on Thursday.
Roncalli will run at the Faulkton Invitational on Wednesday.
To see complete meet results click on the following link:
https://www.athletic.net/CrossCountry/Results/Meet.aspx?Meet=195508&show=all