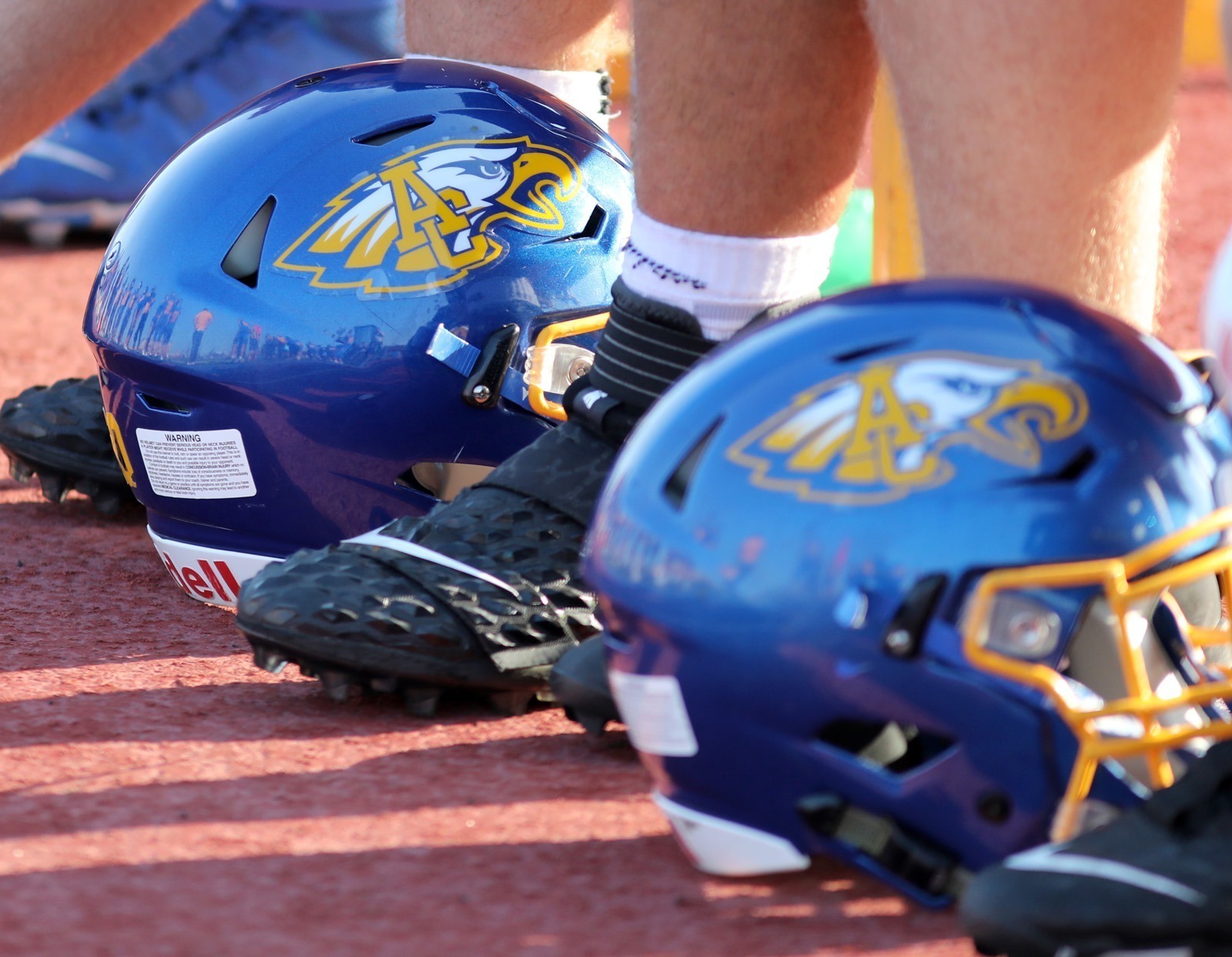 BROOKINGS – Aberdeen Central lost the battle in the trenches and ended up losing its first football game of the season at Dana Dykhouse Stadium Friday night.
Brookings used its physical style of play to help fuel a 30-7 Eastern South Dakota Conference football victory over the Golden Eagles.
Central coach Scott Svendsen kept his team away from a lot of full-contact stuff in practice coming off one less day of rest following last Saturday's win over Mitchell.
"We played a Saturday game and we went without pads all week to try to save our bodies. We have a long season ahead of us," Svendsen said. "We didn't do a lot of physical stuff this week. We should have been more physical tonight, there's no doubt about it."

The Golden Eagles found the end zone early, but then the tide turned in the second quarter and Central was never able to get back on track.
"At the start of the ball game we went down the field, looked really good. After that we sputtered for the rest of the night," Svendsen said. "The second quarter was a disaster for us. We didn't execute with a darn. We had penalties. It was just a struggle, it really was."
A big part of that struggle was the Bobcats' physicality on both sides of the ball. It helped shutdown Central's potent big-play offense and allowed the hosts to pull away with 30 unanswered points.
"We didn't execute offensively tonight like we should have. They dominated the line of scrimmage on both sides," Svendsen said. "They're defense was their offense. If you're not going to win the trenches, you're not going to win many ball games and we didn't win the trenches."
Central dropped to 3-1 with the loss. Svendsen said he would rather his team deal with a few bumps in the road now rather than later.
"Our kids have to face adversity," he said. "I'd rather face it now and learn from it so we can grow from it."
The Eagles play host to Huron at 7 p.m. Friday at Swisher Field in their homecoming contest.
"We just need to regroup and get ready for the next game," Svendsen said, "learn from it and go forward."