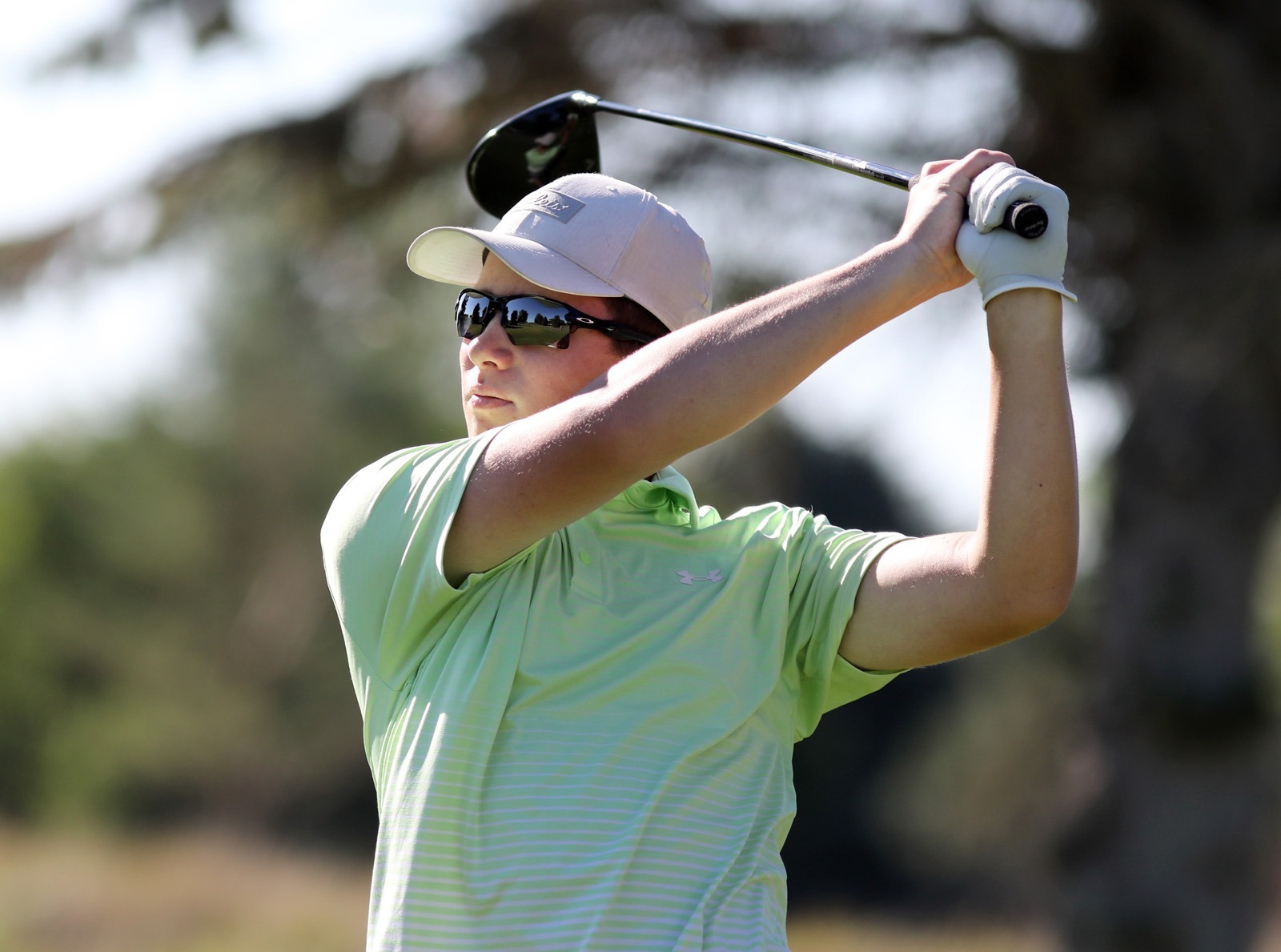 A young group of golfers will be attempting to carry on the rich history in boys' golf for Aberdeen Roncalli this season.
The Cavaliers are coming off a fifth-place finish at the State A tourney last fall that was highlighted by Micah Dohrer winning the individual state championship.
While Dohrer graduated and Roncalli will have a younger team, the expectations are still high for the program.
"I look to the future for the most part, but the tradition is there and the kids know it. I don't have to speak about it too much," said Roncalli coach Jon Murdy. "They know what Roncalli has done in the past. There's not much that I have to preach about the history we've done at Roncalli."
Roncalli will be led by senior Mason Carrels, who is already making an impact on the younger golfers around him, according to Murdy.
"Mason Carrels is stepping up as a senior for us to kind of help, because we're going to be a little bit on the younger side," Murdy said. "We've got a couple of good seventh-graders that are competing for spots, an eighth-grader competing for a spot, and then we've got some sophomores as well competing for spots. We've got some good young talent coming up, and Mason is doing a good job trying to lead the way for them."
While the Cavaliers will be young age-wise, they are far from inexperienced.
Andrew Gerlach and Sawyer Henrichs join Carrels in returning from last season, and Gannon May will also be in the mix.
The seventh-graders are Finn Anderson and Lucas Daggett, and the eighth-grader is Jesse Hernandez. All know their way around a golf course.
"The two seventh-graders and the eighth-grader that we've got, they play a lot of golf. They understand the game of golf, they understand how to play it, the equiette, the rules, everything," Murdy said. "Now, it's just kind of helping them mature a little sooner than a seventh-grader would on a golf course."
Part of that maturation process is overcoming rough spots during a round of golf. Murdy said he tells his players not to try what he calls "hero shots" to make up for a bad previous attempt.
"You don't compound a bad swing with a mistake. If you do hit a bad swing, they're going to happen, if you're in trouble don't hit the hero shot to get yourself out of trouble. Because more than likely you're just going to get yourself into more trouble," Murdy said. "A lot of times I tell the kids, if you lose a tournament or you played bad, you learn something from that round more than if you win a tournament or you played well in a tournament. You have to learn more from a bad mistake than you do from a good one. That seems to help a lot of them."
Roncalli opens its season Monday at the Sioux Valley Invitational in Volga.
Murdy plans to use the regular season as a stepping stone to help prepare for the biggest events of the season. He is looking for improvement from week to week with the goal of peaking at the state tournament.
"Everything is a build up for post-season play. As along as we keep improving in practice, keep improving our team score every event to help with the mental side of things, to make sure we're good to go when the state tournament comes, that's kind of the main goal," he said. "We could come in second every tournament we play in, but if we win the state tournament or finish close, that would be a successful season for us."
Murdy knows that he will be counting on young players to help carry the load, but that does not lesson the expectation of what the team has the potential to accomplish.
"To say we shouldn't compete for a state title is wrong. To say that we are going to compete for a state title, that might be a little hard, just because again, we've got young, young kids doing it," Murdy said. "Every year that we go in, our eyes are always on a state title. Whether or not we're going to get it, you don't necessarily play a sport to come in second. That's kind of the philosophy that I have with the kids. We're going out there to give it our best shot to be successful as an individual and as a team."