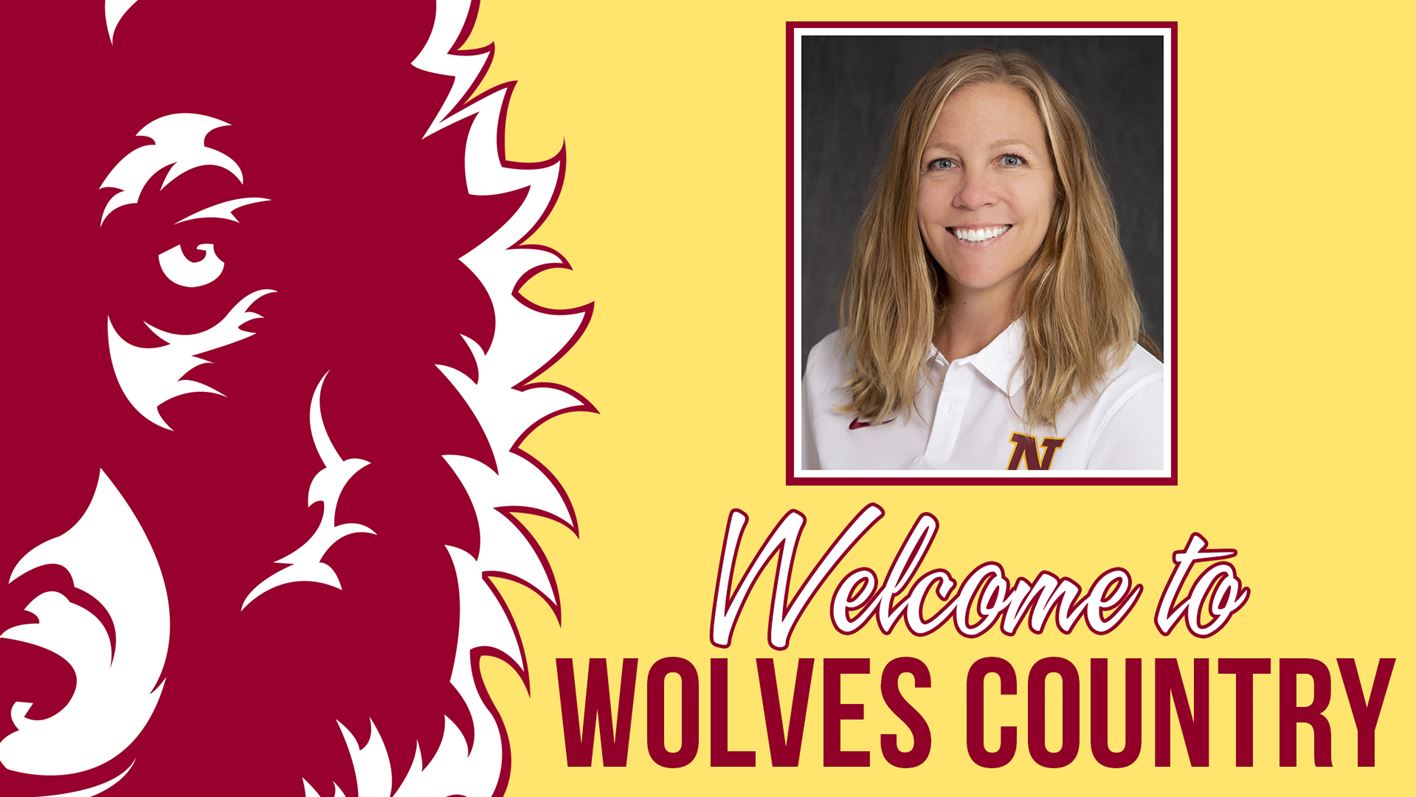 PRESS RELEASE
Northern State University head track and field coach Lynne Dingman has announced the hiring of Megan Kuehl. Kuehl joins the program as the head distance coach and assistant track and field coach. She spent the previous four seasons as the head coach at the University of Jamestown.
"We are excited to have Megan join our Wolves family and Aberdeen Community once again," explained Dingman. "She brings a wealth of knowledge to our team and has a proven record both as a coach and as a former Division I athlete. She will lead our distance squad and keep building a positive culture for our student-athletes."
"Thank you to everyone involved in the hiring process, I am excited to get started," noted Kuehl. "Northern State and the Aberdeen community are one-of-a-kind, and my family and I are excited to give back to those that gave so much to us."

With the Jimmies, Kuehl produced 143 all-conference performances, 36 NAIA national qualifications, four school records, and three All-Americans. She was honored as the NSAA Coach of the Year in 2018, following an indoor track and field conference championship. In addition, three student-athletes earned GPAC Field Performance of the Meet and NSAA Most Valuable Field Performers.
Prior to her stint at the UJ helm, Kuehl was an assistant coach at St. Norbert College in DePere, Wisconsin from 2013-17. In her four years at St. Norbert, the Green Knights completed a rare triple crown on the women's side, with the cross country, indoor track and field, and outdoor track and field squads winning Midwest Conference Championships. Kuehl helped lead St. Norbert's women's team to Midwest Conference championships in both indoor and outdoor track and field in 2015, 2016 and 2017 and the men's first-ever outdoor track and field title in 2015. The Green Knights track and field student-athletes broke 32 school records during Kuehl's tenure and had 35 NCAA National Qualifiers and 13 All-American performances.
Kuehl opened her collegiate coaching career as a graduate assistant with the Wolves from 2011-13. In her two seasons, Northern produced seven individual conference champions and two All-American performances.
Kuehl competed collegiately at the University of Montana specializing in the pentathlon/heptathlon. A team captain during her junior and senior years, Kuehl helped the Grizzlies to three top-3 Big Sky Conference finishes and was a 6-time individual All-Big Sky performer.
Kuehl received her Bachelor of Science in Health and Human Performance from the University of Montana in 2011 and her Master of Science in Education in Sports Performance and Leadership from Northern State University in 2013.
Kuehl and her husband, Curry have two children, Kamryn (5) and Kaizer (2). Curry is a Director of Credit Administration at Dacotah Bank in Aberdeen. A former golf student-athlete from 2009-13 and Certified Public Accountant, Kuehl received his bachelor's degrees from Northern State in Professional Accountancy and Banking and Finance in 2014.