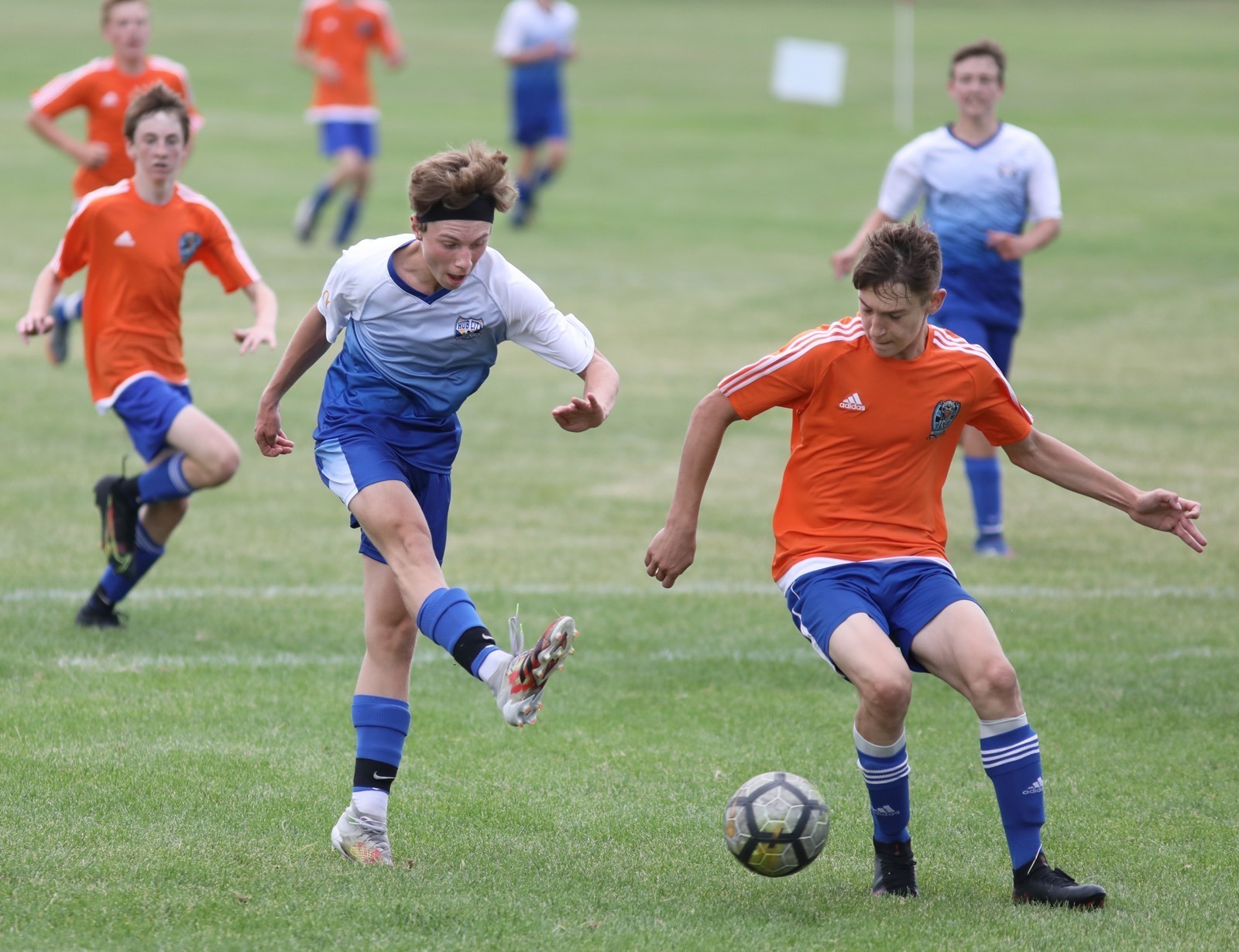 SIOUX FALLS – Sioux Falls Jefferson scored on a breakaway goal with nine minutes remaining to grab a 2-1 boys' soccer victory over Aberdeen Central Thursday evening.
Jamison Wear got behind the Golden Eagles defense and lifted a shot over the goalie that eventually found the back of the net for the game-deciding goal.
"They caught our backline a little bit off guard," said Central coach Steve Cogley.
The contest was tight throughout and neither team was able to score in the opening half.

"For the most part we really played pretty well. We didn't finish our opportunities," Cogley said. "Particularly in the last 10 minutes of the first half we were into them. We just couldn't score. We had chances and didn't put it in there."
Jefferson scored first in the second half and Central tied the game six minutes later on a goal by Gabe Johnson. That set the stage for Wear's game-winning goal.
Cogley was pleased with how his team played, but he did notice something that the Eagles need to address.
"We've got to work with our back line a little bit. We're giving up too much space and it's gassing our midfield right now," Cogley said. "It's the safe thing for them to do a lot of times, but it puts a lot of pressure on the middle three guys. It's exhausting for them right now and it was really glaring, tonight."
The Eagles, 2-1 on the season, host Brookings at 2 p.m. Saturday at Swisher Field.
Sioux Falls Jefferson 2, Aberdeen Central 1
First half: no scoring.
Second half: SJF, Byron Ochoa Ochoa, 46th minute; AC, Gabe Johnson (Marcos Ramos Garcia), 52nd minutet; SFJ, Jamison Wear, 71st minute.
Goalies: AC, Camden Fauth (13 saves: SJF, Carter Locy (7 saves).