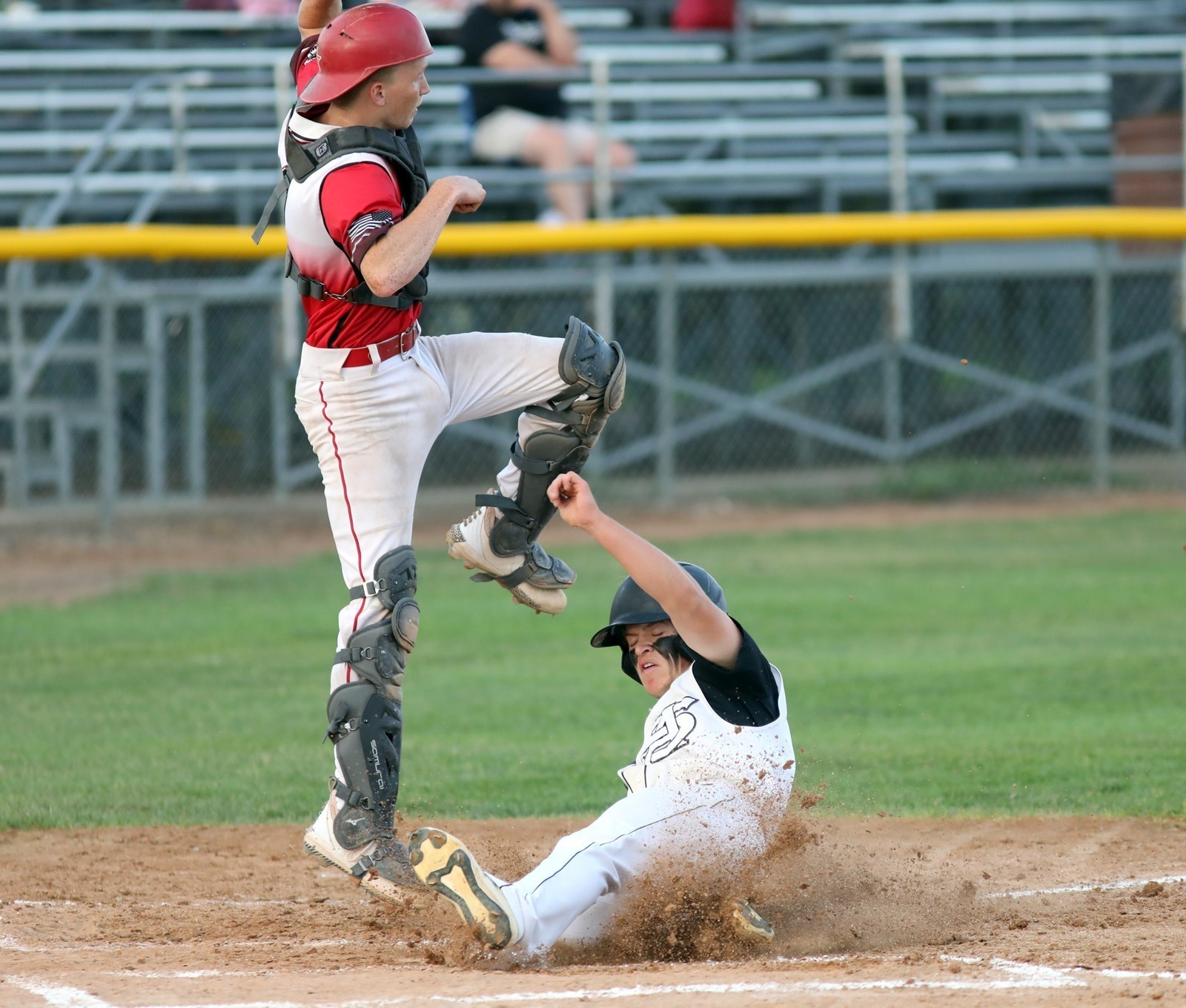 The Aberdeen Smittys fell behind early, rallied to draw even, but could never get over the hump in an 11-9 setback to Rapid City Post 320 in American Legion baseball action at Fossum Field Wednesday night.
The visitors bolted out to a 5-1 advantage, but the Smittys scored four times in the bottom of the third inning to tie the score at 5-5. Aiden McCafferty, Nick Clemens and Matt Feiock each drove in runs for Aberdeen.
Rapid City then took control with two runs in each of the fourth, fifth and sixth frames to eventually extend its lead to 11-6. Again, the Smittys battled back with two runs in the sixth, one coming on a Tyler Hoffman double, and another run in the seventh on Brian Holmstrom's RBI single, but it wasn't quite enough.
Mason Mehlhaff and Lane Darrow each had two hits for Rapid City, which took advantage of six Aberdeen errors in the contest.
Hoffman finished with two hits and scored twice to pace the Smittys. Clemens and Feiock each drove in a pair.
The Smittys compete in a tournament in Clark today through Saturday.
Rapid City Post 320 302 222 0 – 11 9 3
Aberdeen Smittys 014 012 1 – 9 8 6
Miller, Dahl (5), Fallon (6) and Ness; Brian Holmstrom, Brock Martin (4), Matt Feiock (6), Aiden McCafferty (7) and Max Prehn. 2B – Aberdeen Smittys, Tyler Hoffman.