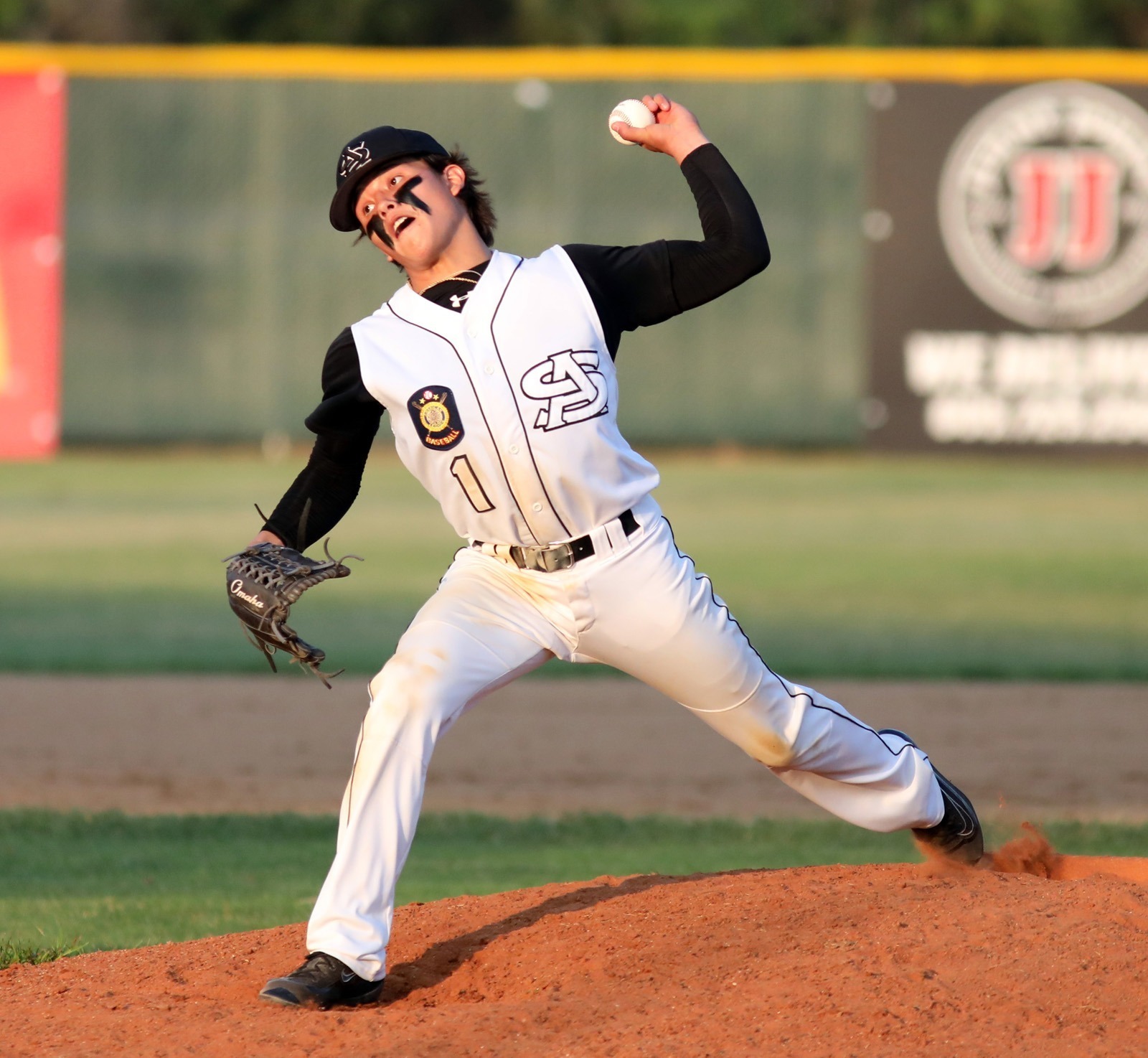 CLARK – Two Aberdeen Smittys pitchers combined on a six-inning no-hitter and the squad picked up third place in the Clark Tournament with a 9-0 win over Milbank in American Legion baseball action on Sunday.
Brock Martin pitched four innings and struck out five, before Aiden McCafferty finished up with two scoreless innings fanning four.
Meanwhile, the Smittys had just five hits but made the most them to score nine times. McCafferty belted a grand-slam home run in a six-run sixth inning.
McCafferty, Max Prehn, Nick Clemens, Josh Steinwandt and Matt Feiock each had a hit for the Smittys. Tyler Hoffman scored a pair of runs.

Aberdeen has home games on Tuesday and Wednesday before beginning post season play on Friday.
Aberdeen Smittys 201 006 – 9 5 1
Milbank 000 000 – 0 0 2
Brock Martin, Aiden McCafferty (5) and Max Prehn; Clark batter not available. 2B – Aberdeen Smittys, Josh Steinwandt. HR – McCafferty.