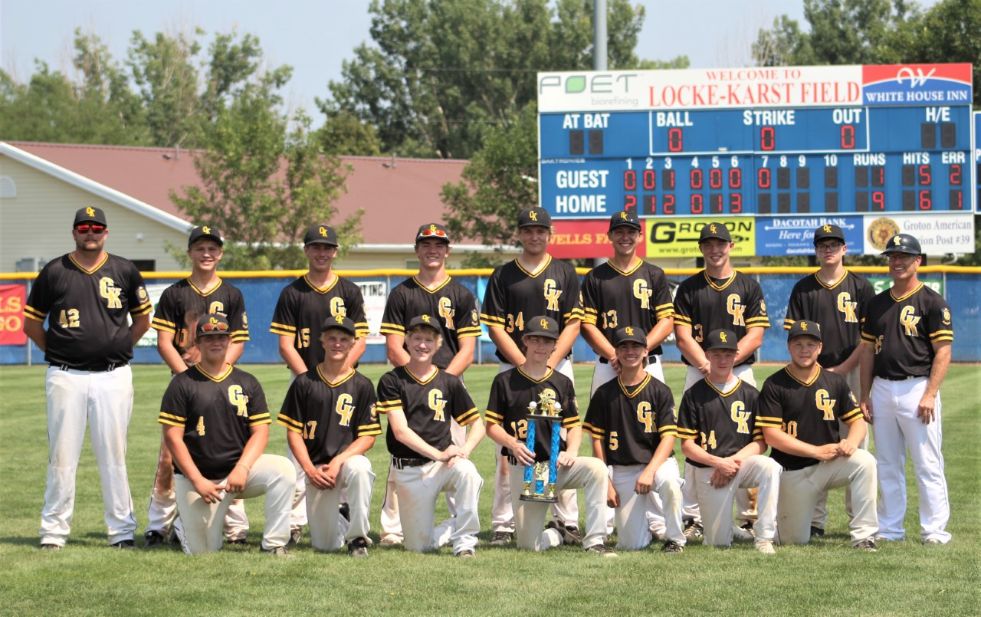 GROTON – Redfield Post 92 did things the hard way, but still punched its ticket to this year's State B American Legion Baseball Tournament.
Redfield, which lost its second game in the region, bounced back and won five straight games, including back-to-back wins over Mobridge to win the Region 6B tourney in Groton.
Redfield took the championship 9-1. Eric Salmen drove in three runs, while Christian DeYoung, who pitched a complete game, helped his own cause by knocking in a pair.
Seth Siebrecht had a pair of doubles in the triumph.

First round state tournament pairings on Friday include: Tabor Post 183 vs. Big Stone City Post 229 at 10 a.m., followed by Winner-Colome Post 169 vs. Madison Post 25, the second session has Vermillion Post 1 vs. Redfield Post 92 at 5 p.m., followed by Lake Norden-Badger Post 260 vs. Groton Post 39.
Mobridge 001 000 0 – 1 5 2
Redfield 212 013 x – 9 6 1
Holden Eisemann, Zane Reinert (2); Christian DeYoung. 2B – Redfield, Seth Siebrecht 2.
Eric Salmen 3 RBI, DeYoung 2RBI