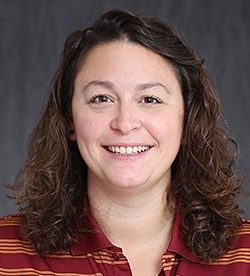 Northern State Swim Coach Nicole Monanian is taking a new position at Purdue University. She has been the head swim coach for the Wolves for the past four seasons.
Monanian, who announced her resignation effective June 9, will be an assistant at NCAA Division I Purdue later this month.
During her time at Northern, Monanian coached four Olympic Trial qualifiers, two All-Americans and one national champion.
For more on this story click on the following link:

https://nsuwolves.com/news/2021/6/1/womens-swimming-monanian-moving-on-to-division-i-role-after-four-seasons-at-nsu.aspx