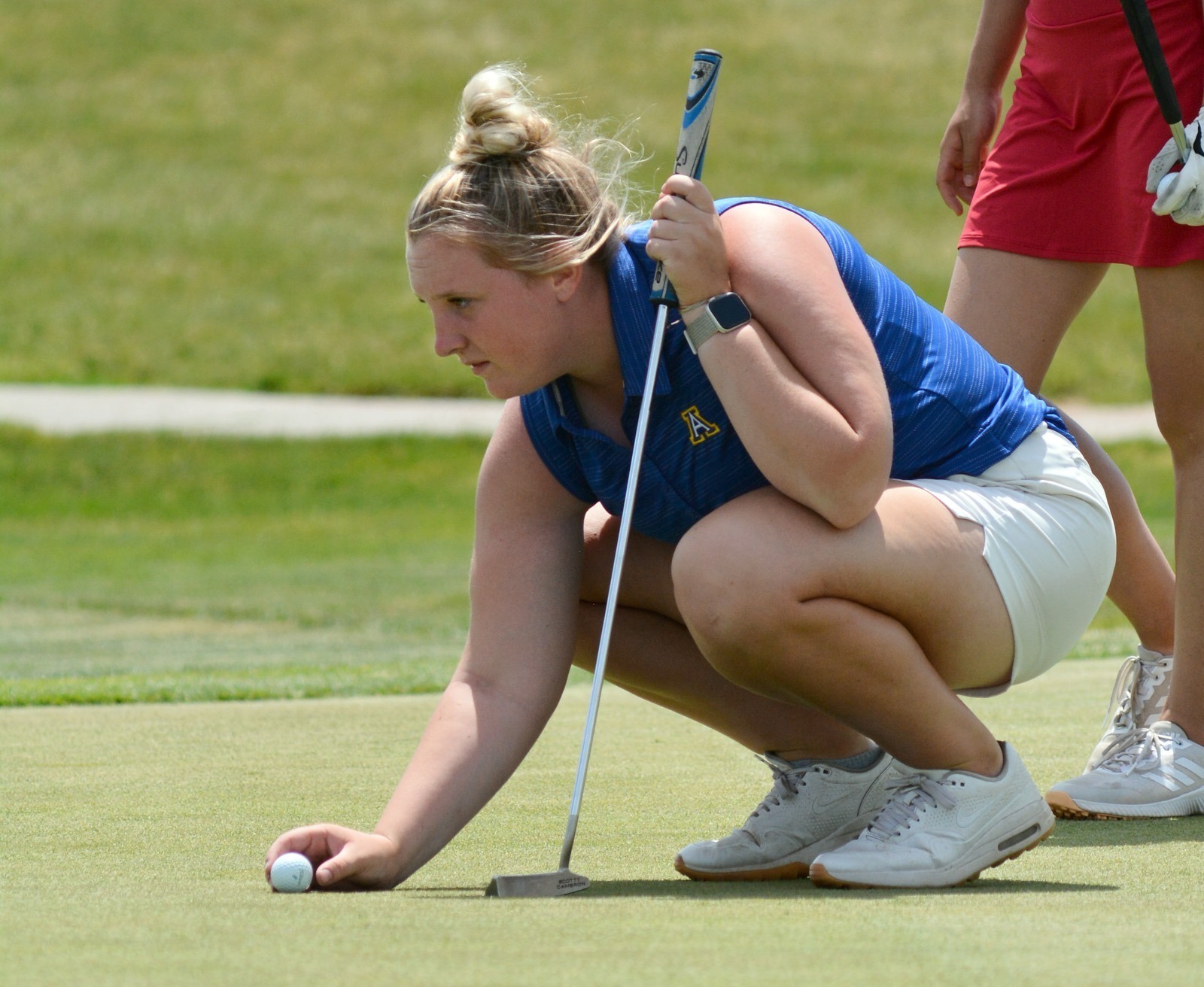 SIOUX FALLS – Aberdeen Central duplicated its lowest output of the season on Tuesday to grab third place at the Class AA State Girls' Golf Tournament. The Golden Eagles shot an identical 333 team total for the second straight day.
"It's very gratifying to end the year the way we did," said Central coach Kim Zimmerman. "All the hard work, the time, effort that the girls have put in, it's very rewarding to finish the way we did,"
O'Gorman won the team crown with Mitchell second.
The Eagles had three girls finish in the top 25 and earn all-state honors, led by Danielle Podoll who tied for seventh with a two-day total of 157. Olivia Braun tied for 18th and Emma Dohrer tied for 21st; both are seventh-graders.
"It was as total team effort, but our seventh-graders really stepped up. Something you don't really expect at the varsity level," Zimmerman said. "You don't know what you're going to get out of them. They haven't been through that before of playing in the state tournament. I'm proud of all of them, but how those seventh-graders really stepped up, they both made all-state, so it's a tribute to them."
Zimmerman said he wasn't sure how the season would unfold. The squad had just one senior in Podoll, some new faces, and hadn't golfed in two years because of COVID last season.
"I told people today that if would you have told me at the beginning of the year, you're going to be third in the conference and third in the state, I would have said, 'OK, we'll take it right away and we won't even play.' It's what you hope for, but you don't know how it's going to play out," Zimmerman said.
A big part of that success was Podoll, who was the team's top golfer in every event this spring.
"She was a great mentor to the younger girls. She contributed a lot to the program," Zimmerman said. "I was glad for her to finish the way she did, top 10."
Reese Jansa was the medalist, shooting eight-under par which is believed to be a state record. The Harrisburg junior was a dominant force all season long.
"She's an exceptional player. I've been doing this a long time and I just haven't seen anybody consistenly close to the scores that she did this year," Zimmerman said. "She was consistently 2, 3, 4, 5 under par every time that we played and it didn't' matter what golf course. It's not like she was playing her home course every day. She has just has a great game. There's not a lot of people that can compete with that."
Zimmerman is excited about what lies ahead with his team in the future. However, he noted that many other top squads also return the bulk of their teams as well.
"The teams that did really well this year are the same teams that are going to have to be reckoned with next year, too," he said.
To view complete meet results click on the following link: