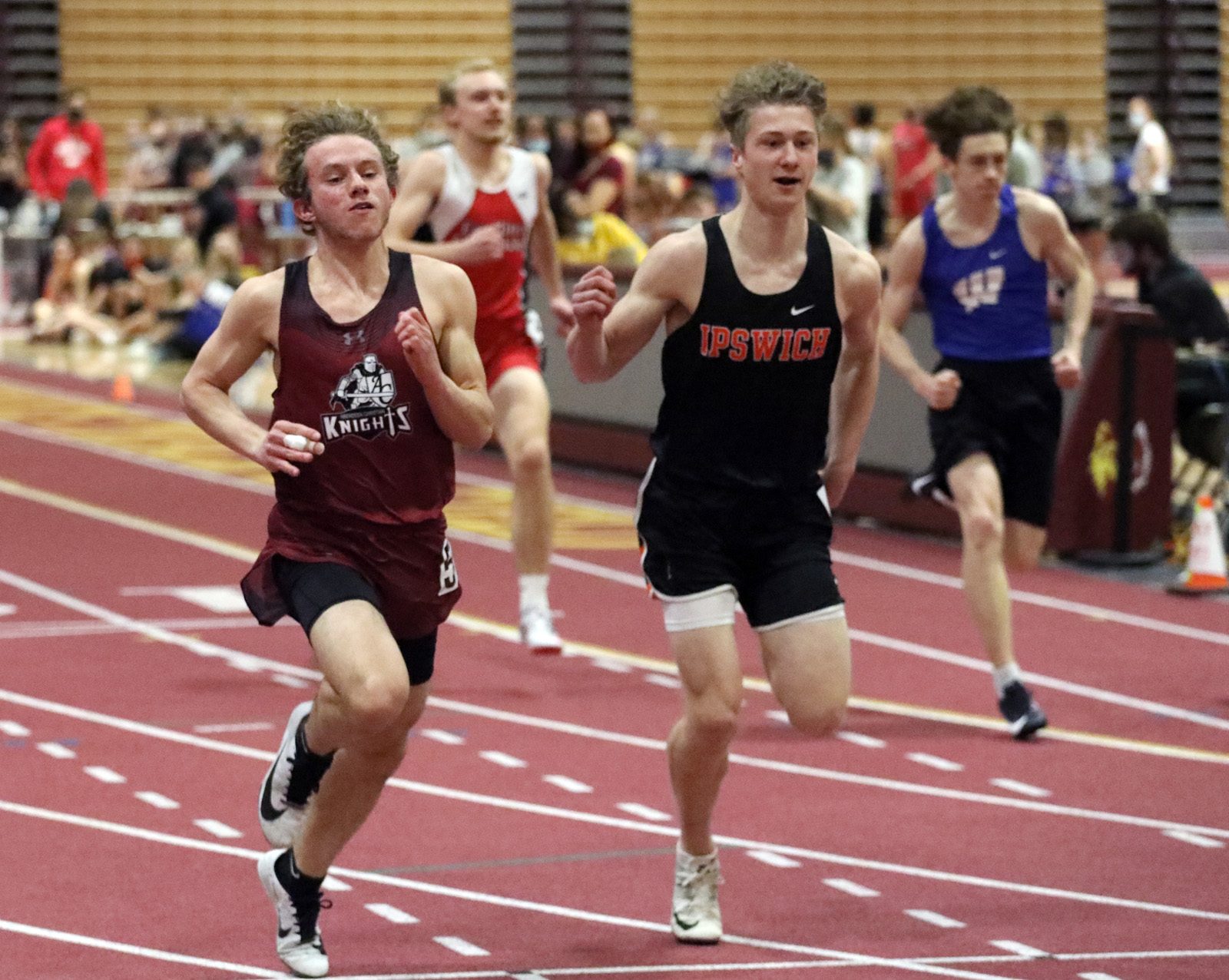 MILLER – Lake Region Conference squads won five relay events during the Miller Invitational track and field meet on Tuesday.
In the girls' division, Northwestern won both the 400-meter and sprint medley relays, while Faulkton topped the field in the 3,200-meter relay. In the boys' division, Faulkton won the sprint medley and 3,200 relays.
Individually, LRC members Hunter Schipke of Northwestern won the 800 and Faulkton's Peyton Melius claimed the high jump.
Ben Rohl had a big day for Aberdeen Christian. He finished second in the 100, third in the 200, and ran on the 400-meter relay squad which was second and the 800-meter relay team which as third.

"He's an all-star for us," said Christian assistant coach Noah Aderhold. "He's been running well on the sprint side of things."
Aderhold said the relay squads ran with a bit more motivation following a disappointing weekend at Howard Wood.
"We've got some decent sprinters. Howard Wood was a fun experience. We didn't quite run as great as we wanted to," Aderhold said, noting that there were a couple of disqualifications. "There was a couple of hang ups there, so I think maybe in the back of their heads there was little bit of redemption to kind of get back what happened at Howard Wood."
The Christian girls received some solid performances in the middle distance and distance races.
Rachel Beaner was sixth in the 400 and fifth in the 800, while Katie Steger was fifth in the 1,600.
Sully Buttes had a pair of individual double event winners as Stevie Wittler won both hurdles races and Lydia Hill was first in the shot put and discus. Miller's Caden Gortmaker won the high jump and triple jump.
Christian is now off until the Lake Region Conference meet in Ipswich on Tuesday.
"We have a week of training and then we have the conference meet," Aderhold said. "I'm looking forward to the last couple of meets before state."
To view complete results click on the following link:
https://www.athletic.net/TrackAndField/MeetResults.aspx?Meet=418849&show=all