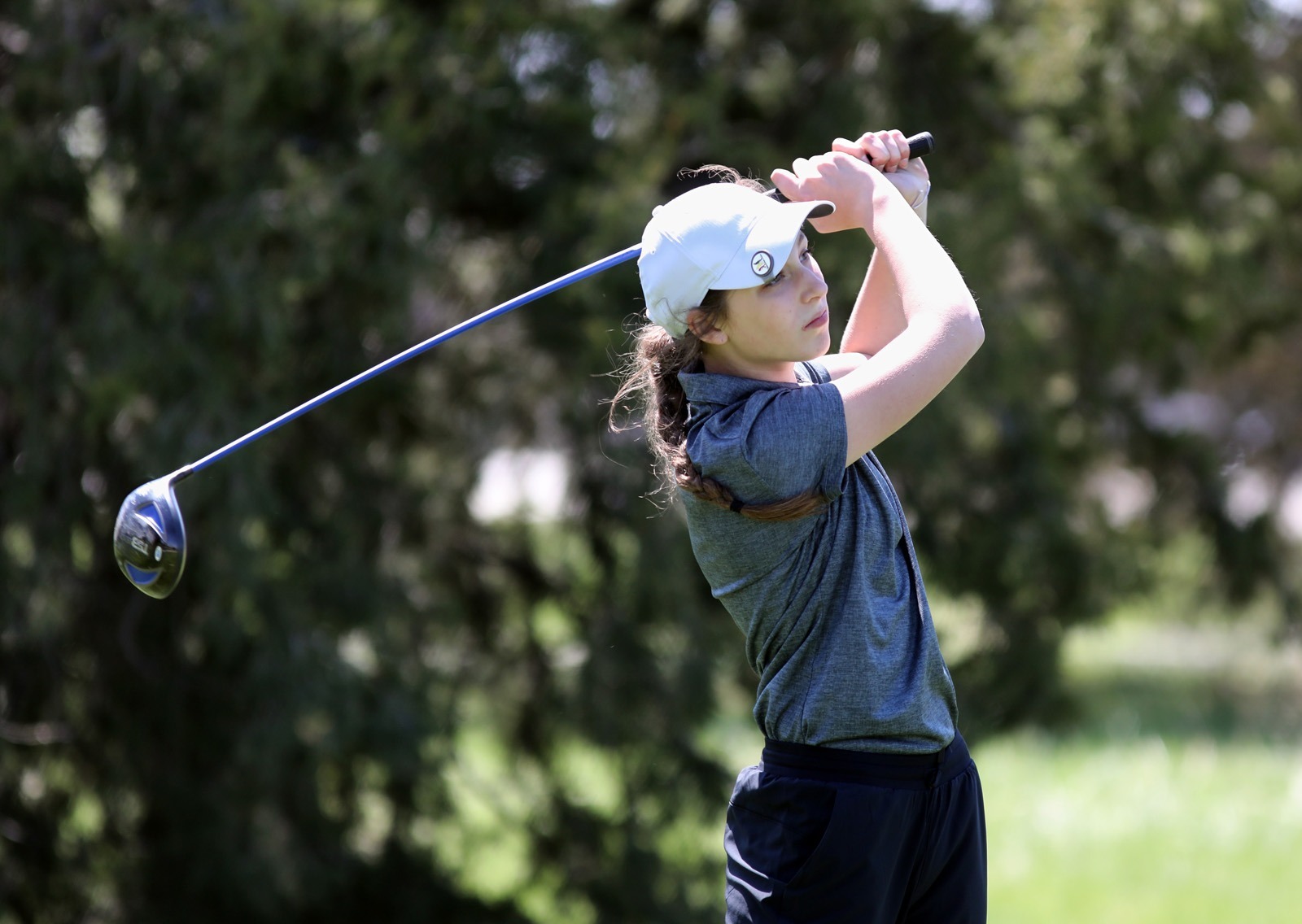 GROTON – Sisseton's Kelsey Heath won her second golf tourney in the past five days, this time claiming medalist honors at the Groton Invitational girls' golf tourney on Monday at Olive Grove Golf Course.
Heath, who won the Roncalli Invitational last Thursday, fired an 81, seven strokes better than Marion Mischel of Milbank Area.
Roncalli was led by Margaret Anderson with a 106 and Claire Crawford with a 108.
"Claire and Margaret again, played pretty steady," said Roncalli coach Kerry Brandenburger.

Ava Danielson shot a 125, her personal best round of golf.
"I was pretty happy with Ava. She dropped 50 strokes off her score from last week at Lee Park," Brandenburger said. "She is a seventh grader who is new to the game just this year, so very happy whenever the coach sees scores drop."
Brandenburger said the players stayed away from major damage on the day.
"We did not have any four putts or higher," Brandenburger said. "That has been a season goal of ours all year was to cut down on putts."
Brandenburger said the other key is being willing to try various clubs to find out what might work best in various situations.
"Another thing that we need to remember and focus on is if we are having a bad day with a certain club, we need to figure out another club that will work at that time and get us out of trouble," she said. "Sometimes that is hard, especially with the age and experience of my girls. Always minimize the damage. I did let the girls know that now is the time to drop our scores a bit and begin to be where we want to be with only a little over two weeks to go in our regular season."
The Cavaliers play at Madison on Thursday and then its conference, region and state to round out the season.
Individual Results
1, Kelsey Heath, Sisseton, 81; 2, Marion Mischel, Milbank Area, 88; 3, Callie Weisbeck, Mobridge-Pollock, 90; 4, Cadee Peltier, Mobridge-Pollock, 91; 5, Carly Guthmiller, Groton, 98; 6, Ashlynn LaFromboise, Sisseton, 99; 7, Emma Dahl, Sisseton, 99; 8, Margaret Anderson, Aberdeen Roncalli, 106; 9, Brooklyn Frankenstein, Redfield, 107; 10, Abby Evans, Redfield, 108;
11, Claire Crawford, Aberdeen Roncalli, 108; 12, Shaylee Peterson, Groton, 110; 13, Brooklyn Rische, Redfield, 116; 14, Shaylee Schuchard, Milbank Area, 117; 15, Emma Schinkel, Groton, 118; 16, Addy Evans, Redfield, 118; 17, Gabby Zimmer, Mobridge-Pollock, 119; 18, Kylynn Lesmeister, Mobridge-Pollock, 122; 19, Ava Danielson, Aberdeen Roncalli, 125; 20, Kayla Blankartz, Mobridge-Pollock, 127;
21, Jaclyn Wiik, Milbank Area, 129; 22, (tie) Camila Monroy, Milbank Area, 134, and Reese Henrich, Aberdeen Roncalli, 134; 24, Morgan Helms, Aberdeen Roncalli, 136; 25, Emma Kasuske, Milbank Area, 140; 26, Marie Weller, Redfield, 158; 27, Abby Long, Sisseton 163.