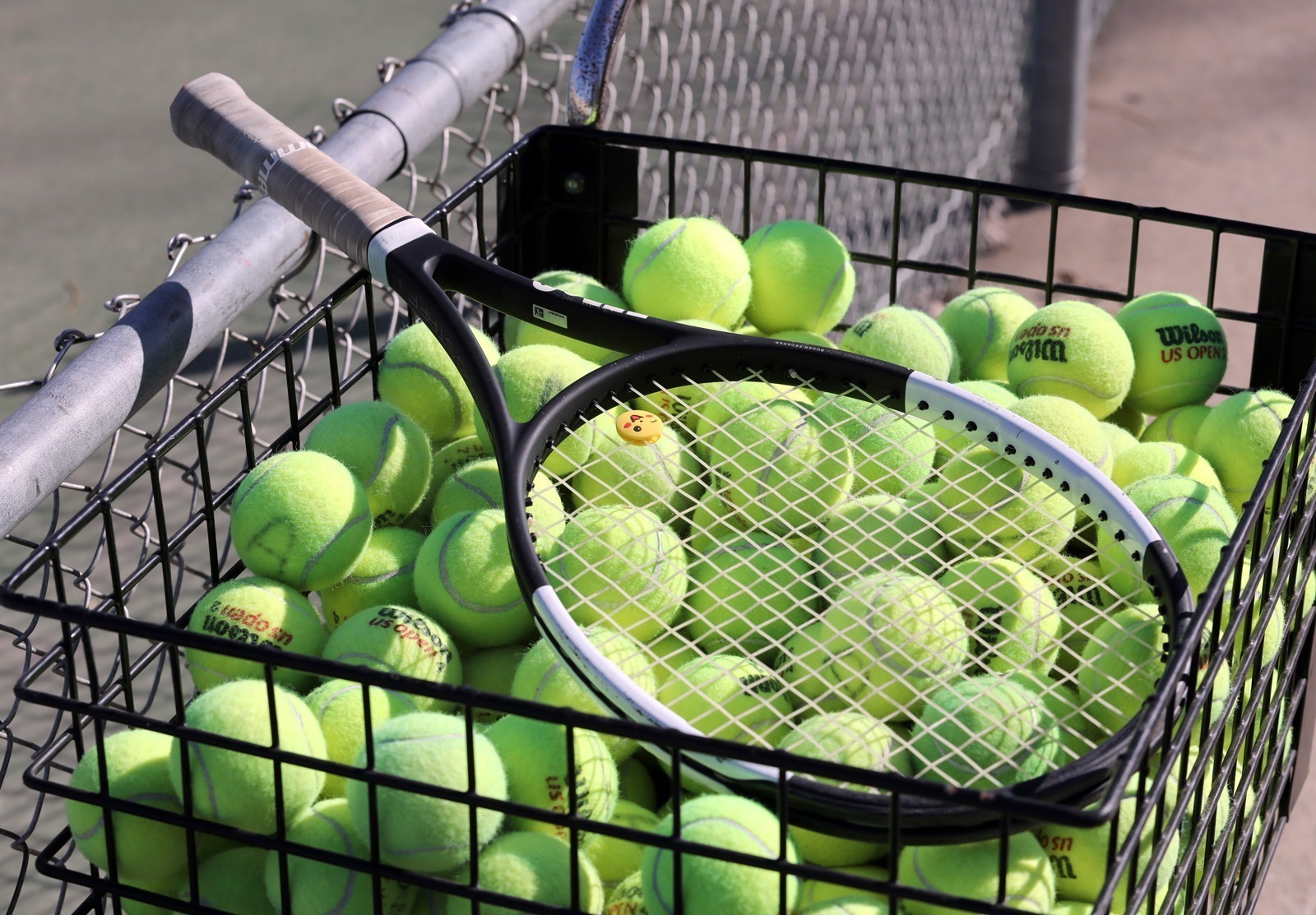 RAPID CITY – Aberdeen Central dropped an 8-0 decision to Rapid City Stevens and then had all of its doubles team finish fourth in Rapid City on Friday.
The Golden Eagles almost got a win at number three singles against RCS, where Ian Ahlberg lost 6-4, 7-6 (7-5).
"Ian played really well. He played one of his better matches of the year," said Central coach Trent Kurtz. "That kid is very good and Ian had him frustrated. I'm extremely happy with how he played."
Central nearly pulled out a win at three doubles as well before Henry Fouberg and Brett Jacobs dropped a 7-5, 7-6, (7-5) decision.

"We had all kinds of chances. We just didn't' finish," Kurtz said. "We had couple of set points in the first set and once we lost those we just couldn't get out of our own way. We spent too much time thinking about the lost opportunties and not enough time thinking about the next point."
In the doubles tourney, Gabe Goetz and Zach Gonsor lost a couple of close matches to Mitchell and Brandon Valley, each in breakers.
"We just have to get an aggressive mindset for doubles. We're too passive in doubles at times, especially on big points," Kurtz said. "We kind of revert back to our comfort zone of playing defense."
The number two doubles team of Ahlberg and Sekou Gogue had a good battle before coming up short in the semis to a team from Stevens that they lost to without winning a game earlier in the day.
"They played unbelievable in the semfinal match against Rapid City Stevens," Kurtz said of the 6-4, 6-2, setback. "We were right there. The whole first set every changeover was a one-game spread."
Kurtz was also pleased with the number three doubles team, which scored a super breaker win over Rapid City Christian.
"They played a great first set and then struggled a little bit, lost all the momentum in the second set and were able to bounce back and play a really good tiebreaker," Kurtz said.
The singles portion of the tourney takes place today.
Singles
Michael Tang, RCS, def. Zach Gonsor, 6-1, 6-1.
Sam Mortimer, RCS, def. Ian Ahlberg, 6-4, 7-6 (7-5).
Asa Hood, RCS, def. Sekou Gogue, 6-1, 6-2.
Thomas Postma, RCS, def. Henry Fouberg, 6-0, 6-0.
Conor Cruse, RCS, def. Brett Jacobs, 6-3, 6-4.
Doubles
Tang-Thomas Postma, RCS, def. Goetz-Gonsor, 6-0, 6-2.
Mortimer-Hood, RCS, def. Ahlberg-Gogue, 6-0, 6-0.
Nolan Rehorst-Tristan Eizinger, RCS, def. Fouberg-Jacobs, 7-5, 7-6 (7-5).
DOUBLES TOURNAMENT
Flight One
Gabe Goetz-Zach Gonsor: def. Noah Greni-Joe Schneller, Rapid City Christian, 7-5, 6-4; lost to Macon Larson-Tyler Loecker, Mitchell, 3-6, 6-4. (10-4); lost to Dawson Johnson-Landon Kocer, Brandon Valley, 11-10 (10-5). FOURTH PLACE.
Flight Two
Ian Ahlberg-Sekou Gogue: def. Cason Hellwig-Jackson Henrich, 6-1, 6-2; lost to Sam Mortimer-Asa Hood, Rapid City Stevens, 6-4, 6-2; lost to Aidan Patrick-Connor Thelen, Mitchell, 10-5. FOURTH PLACE.
Flight Three
Henry Fouberg-Brett Jacobs: def. Jack Hancock-Henry Beckloff Rapid City Christian, 6-3, 4-6, (10-5), lost to Cameron Miller-Drake Jerke, Mitchell, 6-4, 6-4; lost to Tristan Eizinger-Nolan Rehorst, Rapid City Stevens, 10-4. FOURTH PLACE.