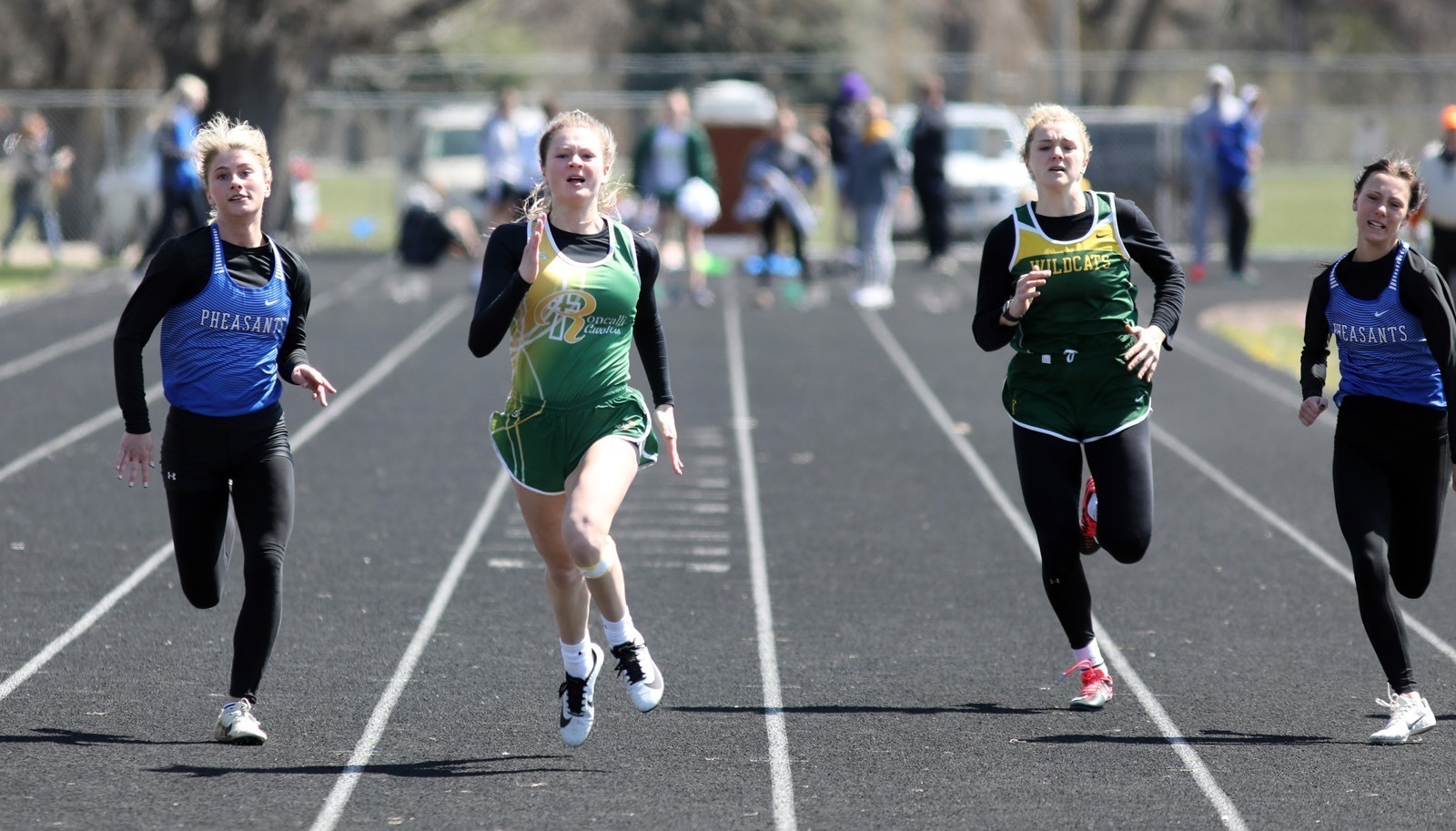 SISSETON – Milbank Area's Bennett Schwenn won four individual events, while Morgan Fiedler of Aberdeen Roncalli won three individual events and ran on a second-place relay squad during the Sisseton Twi-Light track and field meet on Friday.
Schwenn captured the 100, 200, 400 and triple jump. Fiedler was first in 100, 300-meter intermediate hurdles and long jump. She also ran a leg on the 400-meter relay team that took second.
Zander Widener of Langford Area won both hurdles races and also ran a leg on the Lions winning 400-meter relay squad.
It was a day of experimentation for Roncalli.

"We had a number of kids that tried some new stuff today. It's our last meet prior to the conference," said Roncalli coach Mark Stone. "I doubt that all those combinations will happen next week."
Stone said he is still trying to figure out a little last-minute strategy heading into the biggest meets of the season.
"We're still trying to kind of figure out a little bit how next week will look. One of our challenges will be where do we put people?" Stone said. "We'd like to plan to be successful next week and try put our athletes in the best spots to do that. So some of the decisions today were based a little bit upon an eye for the next week."
Roncalli won the girls' sprint medley relay. Members included Jaidyn Feickert, Sarah Schmidt, Bella Martinez and Paige Schmidt.
"We did really well today. We had lot of PRs. We had a lot of kids that had a really good day today," Stone said. "Zach Behrends had maybe one of his better days, especially in the 110s. Our girls medley relay ran well today. Our boys 4X8 ran a really a nice race. We had three girls in the finals of the long jump. Just across the board we had a lot of really fun things happen."
Roncalli competes in the Northeast Conference meet Thursday in Groton.
To view complete meet results, click on the following link:
https://www.athletic.net/TrackAndField/MeetResults.aspx?Meet=412346&show=all