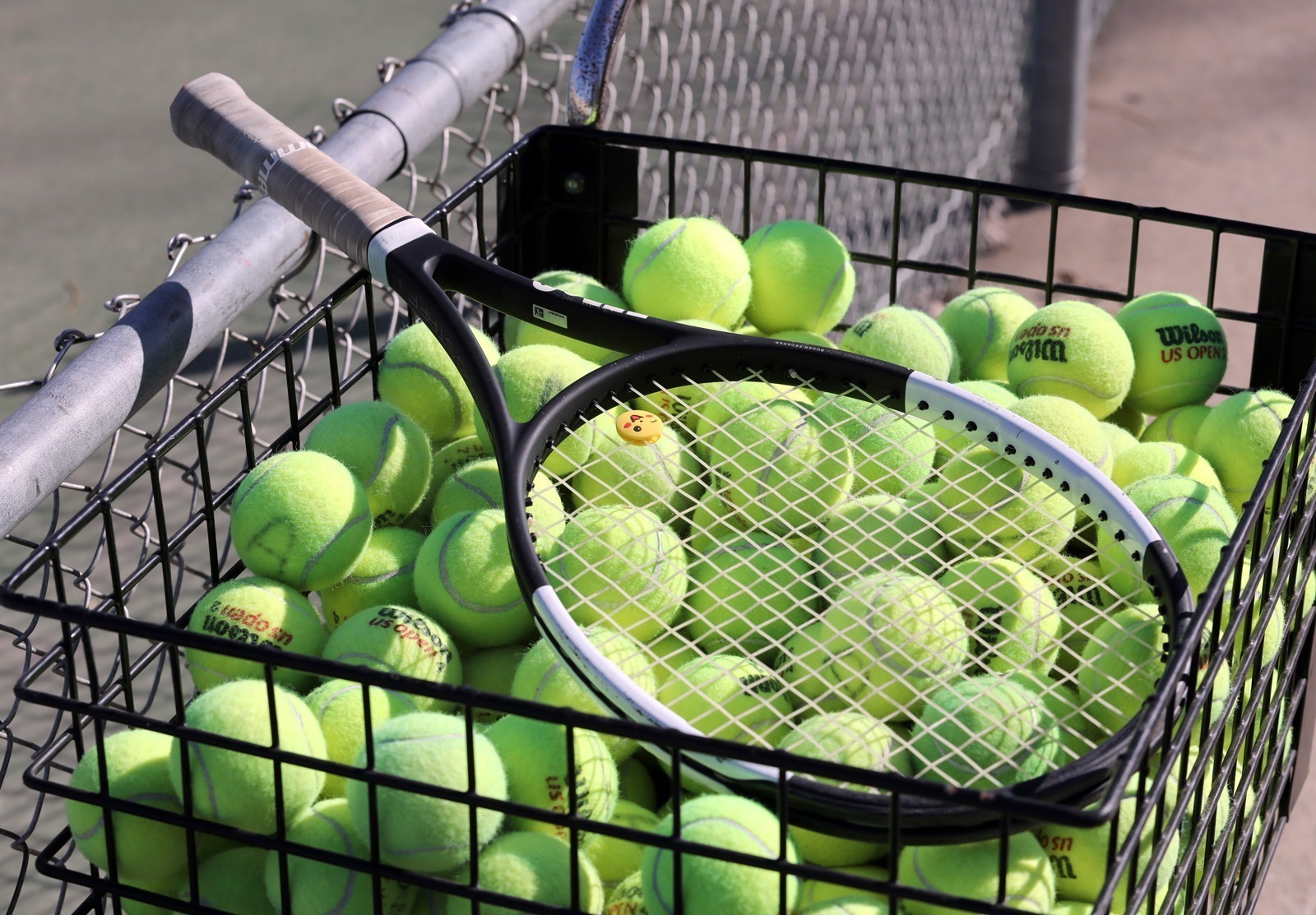 WATERTOWN – Sioux Falls Lincoln showed why it has been the gold standard in boys' tennis for the better part of the last decade on Friday. The Patriots blanked Aberdeen Central 9-0.
"They're loaded at every flight," said Central Coach Trent Kurtz. "They're very good. From top to bottom they're as good as there is in the state."
Kurtz said it took his players the better part of the early matches just to get accustomed to the pace of play.
"We started in singles. I think a lot of it was we were just able to get use their pace and speed of play by the end of the day," he said. "In singles they kind of took us off guard there from the get-go. We just weren't ready for that speed, that pace, that kind of power they play with."
Kurtz thought his team adjusted to that pace and played better in doubles.
While the Golden Eagles did not win a single set, Kurtz felt his team played better than it did in a win against Watertown on Thursday.
"I told our guys I thought we played really well in a lot of different spots, (Lincoln is) just very good," he said. "You look at the scores you're going to think we didn't play very well, but I think in a lot of the flights we played better than we did (Thursday). Just the competition was a lot better."
Kurtz said the Eagles were in a lot of deuce points, but were unable to come up with the point to win those games.
"Its almost one of those you have to play so well just to get to a deuce point. It's one thing to get to a deuce game and we had all kinds of them – we had one singles match that was probably double-digit deuce points – but it's another thing to get over the hump and win the majority of those deuce points, especially against that type of calilber of player," Kurtz said. "You know they're not going to have a throw-away point on deuce, so you're really going to have to play a great point to beat them."
The Eagles will return to action on Monday when they and Roncalli play host to O'Gorman and Brandon Valley. Central's matches will be at the Holgate Courts.
"OG is going to be very good. They always are," Kurtz said. "It will be a good test against Brandon. They've been a top 2-3 team in the ESD the last few years. Again, kind of measuring stick of where we stack up in the conference. I'm excited to see what we have."
Sioux Falls Lincoln 9, Aberdeen Central 0
SINGLES
Gage Gohl, SFL, def. Gabe Goetz, 6-1, 6-0.
Rocky McKenzie, SFL, def. Zach Gonsor, 6-0, 6-0.
Gavin Schmit, SFL, def. Ian Ahlberg, 6-2, 6-2.
Drew Gohl, SFL, def. Lincoln Wilkinson, 6-1, 6-0.
James Yousef, SFL, def. Henry Fouberg, 6-1, 6-0.
River McKenzie, SFL, def. Brett Jacobs, 6-1, 6-1.
DOUBLES
G. Gohl-Ro. McKenzie, SFL, def. Goetz-Gonsor, 6-2, 6-3.
Schmit-D. Gohl, SFL, def. Ahlberg-Wilkinson, 6-2, 6-0.
Yousef-Preston Koski, SFL, def. Fouberg-Sekou Gogue, 6-3, 6-1.