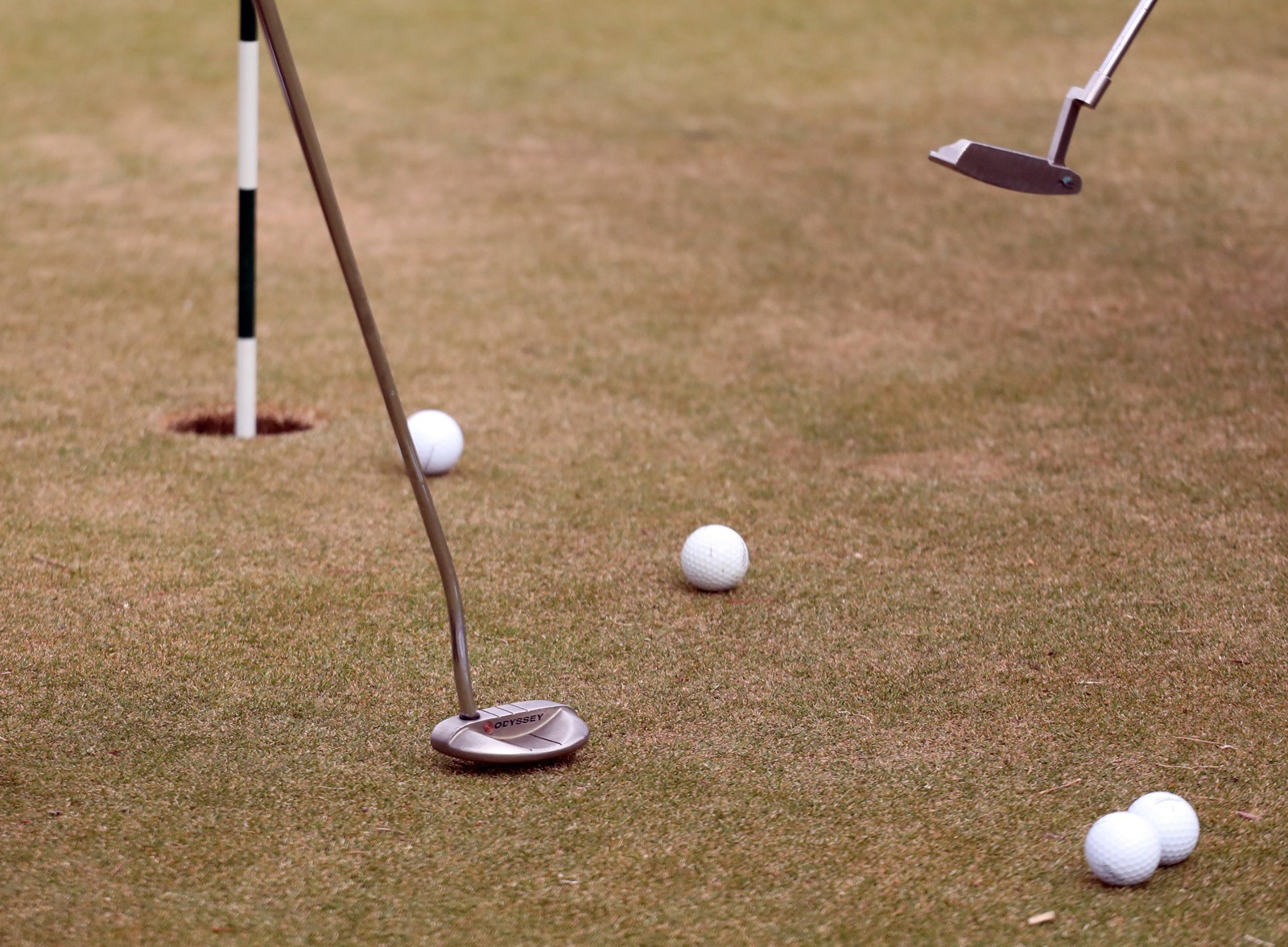 REDFIELD – Kelsey Heath of Sisseton shot an 81 to top the field at the Pheasant Invitational Thursday at Fisher Grove Golf Course outside of Redfield. Callie Weisbeck of Mobridge-Pollock was second with an 85.
Seventh-grader Chloe Vikander of Aberdeen Central's JV was fifth with a 104.
Sisseton ended up with three of the top four finishers.
Aberdeen Roncalli had two golfers among the top eight in the Cavaliers' first action of the season. Seventh-grader Claire Crawford was sixth with a 106, and eighth-grader Margaret Anderson was eighth with a 115.

"I am pleasantly surprised. I was very, very happy with Claire and Margaret and how they did," said Roncalli coach Kerry Brandenburger. "Obviously with a young squad, we're learning every minute while we're at practice and while we're at a meet. Any time you can come out and have a seventh and eighth grader shoot those kind of scores, it's a good day."
Brandenburger said the course provided an ideal setting for her young squad's opening meet.
"Redfield is a good course for your first meet. A lot of out bounds, a lot of trees, but no sand, not very much in the way of hazards on the inside of the golf course," she said. "It's a very good golf course to navigate for some of those young girls."
The young Cavaliers were able to put into practice something that Brandenburger instills in practice.
"The thing that I was really impressed with with both of those girls and really for that matter all five of them, is what I teach, minimize your damage," Brandenburger said. "If you have one bad shot, don't have five bad shots. If you have one bad hole, don't have five bad holes. Pull yourself up out of it. We're all going to have those bad shots and those bad days, just keep it to a minimum."
The Cavaliers will host their own invitational on Thursday at Lee Park Golf Course.
Individual Results
1, Kelsey Heath, Sisseton, 81; 2, Callie Weisbeck, Mobridge-Pollock, 85; 3, Ashlynn LaFromboise, Sisseton, 86; 4, Kierra Silk, Sisseton, 87; 5, Chloe Vikander, Aberdeen Central JV, 104; 6, Claire Crawford, Aberdeen Roncalli, 106; 7, Cadee Peltier, Mobridge-Pollock, 110; 8, Margaret Anderson, Aberdeen Roncalli, 115; 9, Carly Guthmiller, Groton, 116; 10, Addy Evans, Redfield, 117;
11, Marion Mischel, Milbank Area, 117; 12, Emma Dahl, Sisseton 118; 13, Abby Evans, Redfield, 125; 14, Gabby Zimmer, Mobridge-Pollock, 126; 15, Emma Schinkel, Milbank Area, 128; 16, (tie) Brooklyn Frankstein, Redfield, 129, and Kayla Blankartz, Mobridge-Pollock, 129; 18, Brooklyn Rische, Redfield, 130; 19, Margaret Anderson, Aberdeen Roncalli, 134; 20, Marie Weller, Redfield, 144.
Other Aberdeen Central golfers: Grace Schwan 121, Emily Tullar 142, Laney Gonsor 147, Anna Ahlberg 166.
Other Aberdeen Roncalli golfers: Ava Danielson 136, Morgan Helms 147.