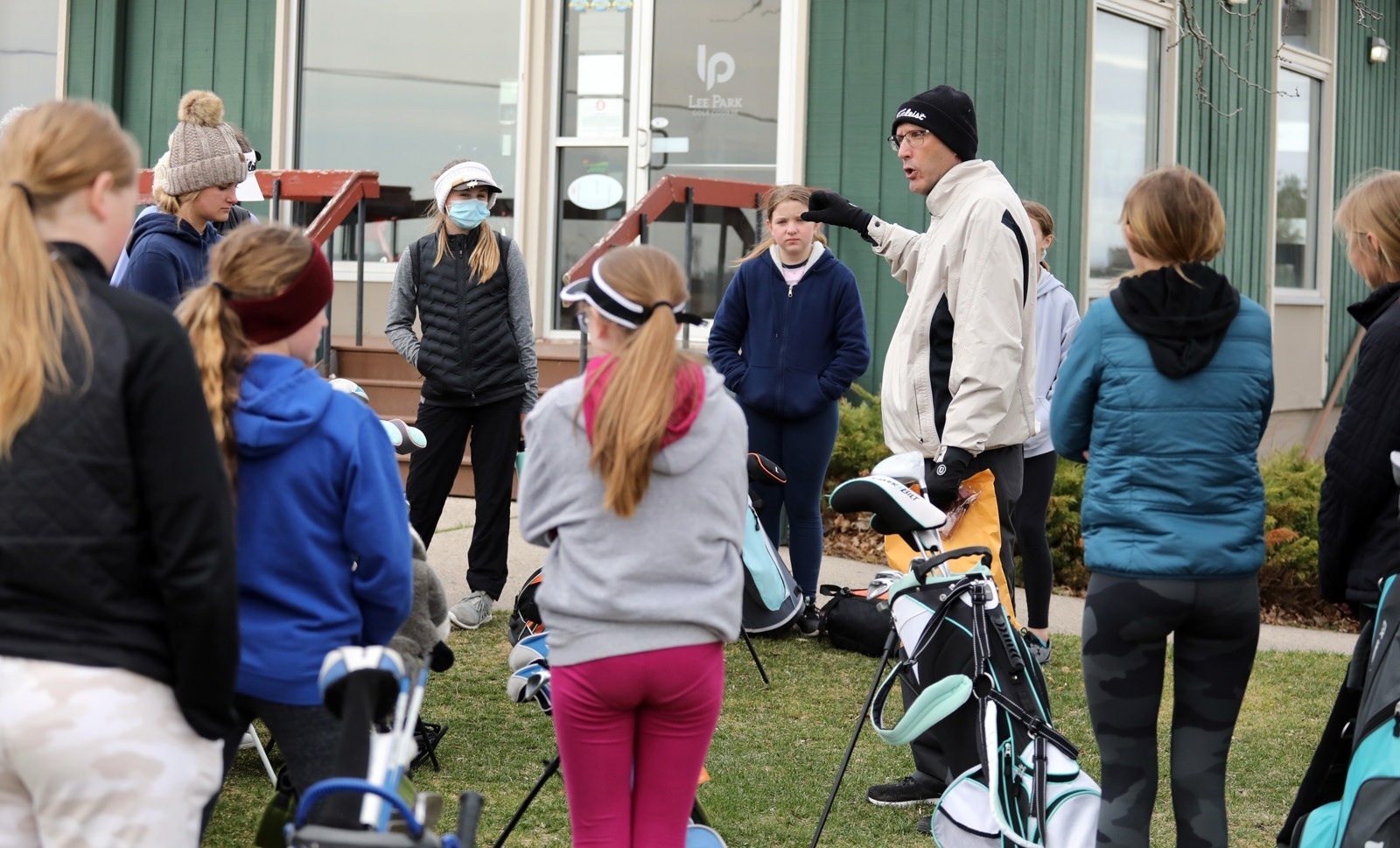 There is one senior leader and a lot of players with a golfing background on this year's version of the Aberdeen Central girls' golf squad.
The Golden Eagles will rely on senior Danielle Podoll and then expect contributions from individuals who come from strong golfing families.
Podoll is a past state tournament participant and will be a team leader.
"She's the one and only senior. She's been down the road before in terms of the conference meets, and the state tournaments, and just playing the golf courses that we play every year," said Central coach Kim Zimmerman. "I kind look to her for a little guidance in helping with some of the younger girls that might be playing up at the varsity level this year."
Haley Wirebaugh is the lone junior on the team this season and also provides some varsity experience.
The Eagles will feature a variety of ages in their lineup, a bit different from some of the experienced squads of recent seasons.
"In years gone by, I've been pretty fortunate to have a pretty experienced team. I had some veterans out there and this year is going to be a little bit different," Zimmerman said. "We actually have kind of a mixture with one senior, one junior, a couple of sophomores then we drop down into the middle school. From top to bottom we kind of have all grades covered, basically."
The nice thing is that many of the girls come from golf families.
"That's one thing that we really look towards is them coming from a golfing family, golfing background, because I know whether it's a brother or a sister or a parent that pushes them along or takes them out on a Saturday or Sunday afternoon, they've kind of grown up with golf in their family," Zimmerman said. "That's something that you just can't replicate. That's huge. We do have a lot of them this year. We probably have five or six kids that had a brother on the golf team or a sister on the golf team or whatever."
That said, until the girls get some varsity experience, it's tough to know exactly how they will perform.
Zimmerman has used the early stages of practice to gauge what the newcomers are capable of, having them post a score on a couple of different courses.
So far, he likes what he has seen.
"The girls that were interested in competing at the varsity level, we gave them a chance to go out and post a score. There's no doubt that we're going to need some help from the younger kids this year to fill in some of those spots and they're doing a good job," Zimmerman said. "You just don't know from year to year have they improved or are they about same? There are a couple that are really kind of stepping up right now and showing and proving that they belong at the varsity level even though they're kind of young, yet."
Zimmerman said it is a bit too early to set season-long goals. He said traditionally the team hopes to finish in the top three of the Eastern South Dakota Conference and the top six or seven at the state tournament.
In the meantime, Zimmerman would like to see steady improvement from his players each time out.
"Every meet you hope to go out and improve, whether it's one stroke or five strokes. As a coach, I think this year I'd like the see the kids really improve as time goes on and hopefully that will be the case," Zimmerman said. "I think it's kind of early to set something until we get a meet or two under our belt and see where we're at. I think we just a need a little time to kind of get our feet wet and get out on the golf course."
For sure, this will be a bit of a different season for Zimmerman with a squad full of young players. But that also provides the reason for his excitement as he watches those golfers develop and reach their potential.
"I told the girls this, I told the parents this on our kickoff night, I'm really excited about the season. I'm excited based on the younger kids, the talent that I'm seeing, the families that they're coming from," Zimmerman said. "It's a new experience for me. I've been blessed with some experienced veteran girls for quite a few years. I'm anxious to see what these younger kids can do. I'm anxious to see how they're going to grow throughout the season."