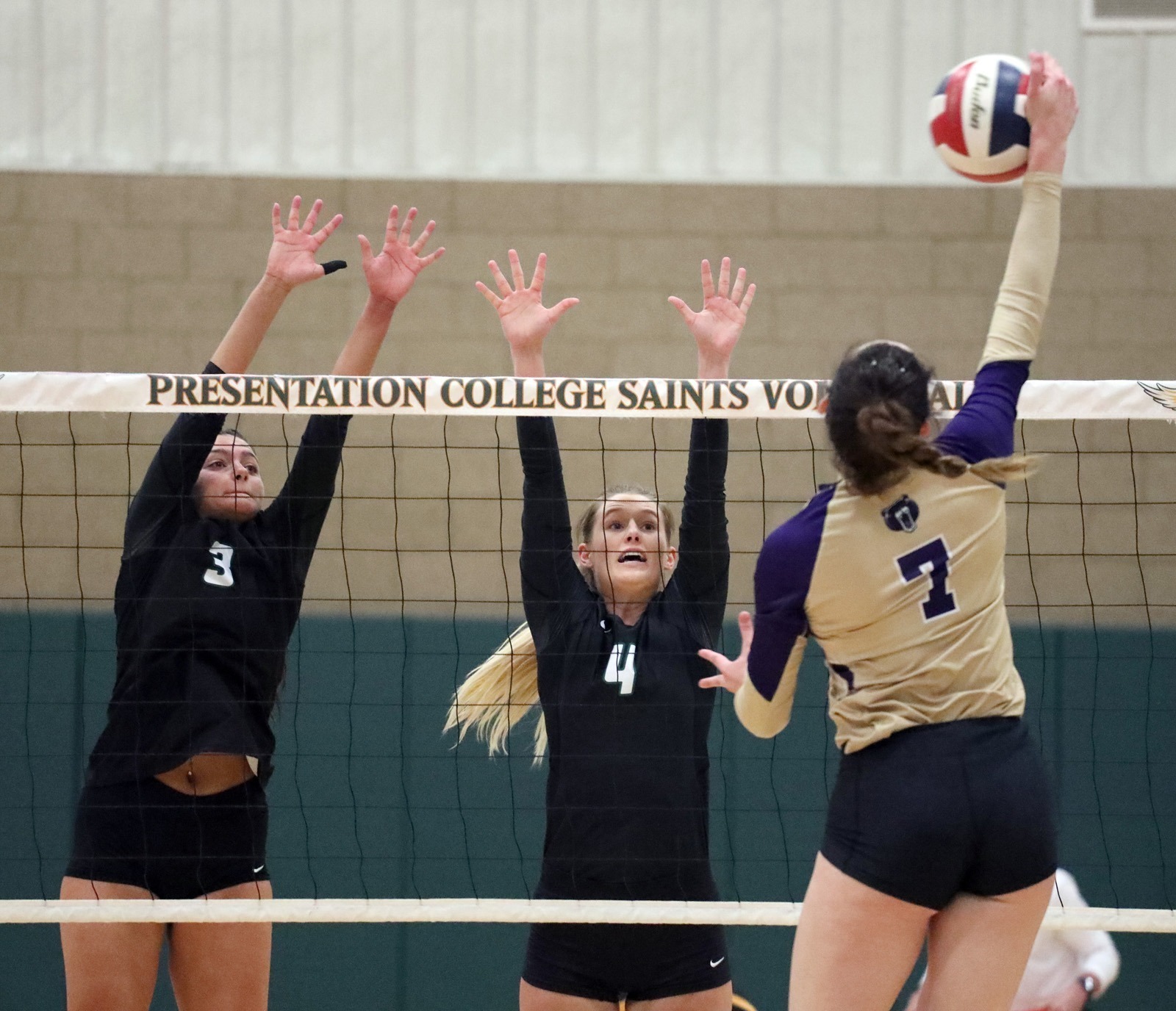 The Presentation College volleyball team dropped its final home match of the season, falling in four sets to Bellevue on Saturday afternoon at the Strode Center.
Allie White had 11 kills and three blocks to lead the Saints.
Laura Babcock led the Saints defense with 22 digs.
Presentation will open its North Star Athletic Association playoff action on Tuesday, March 30.

For more on the match, please visit the following link: