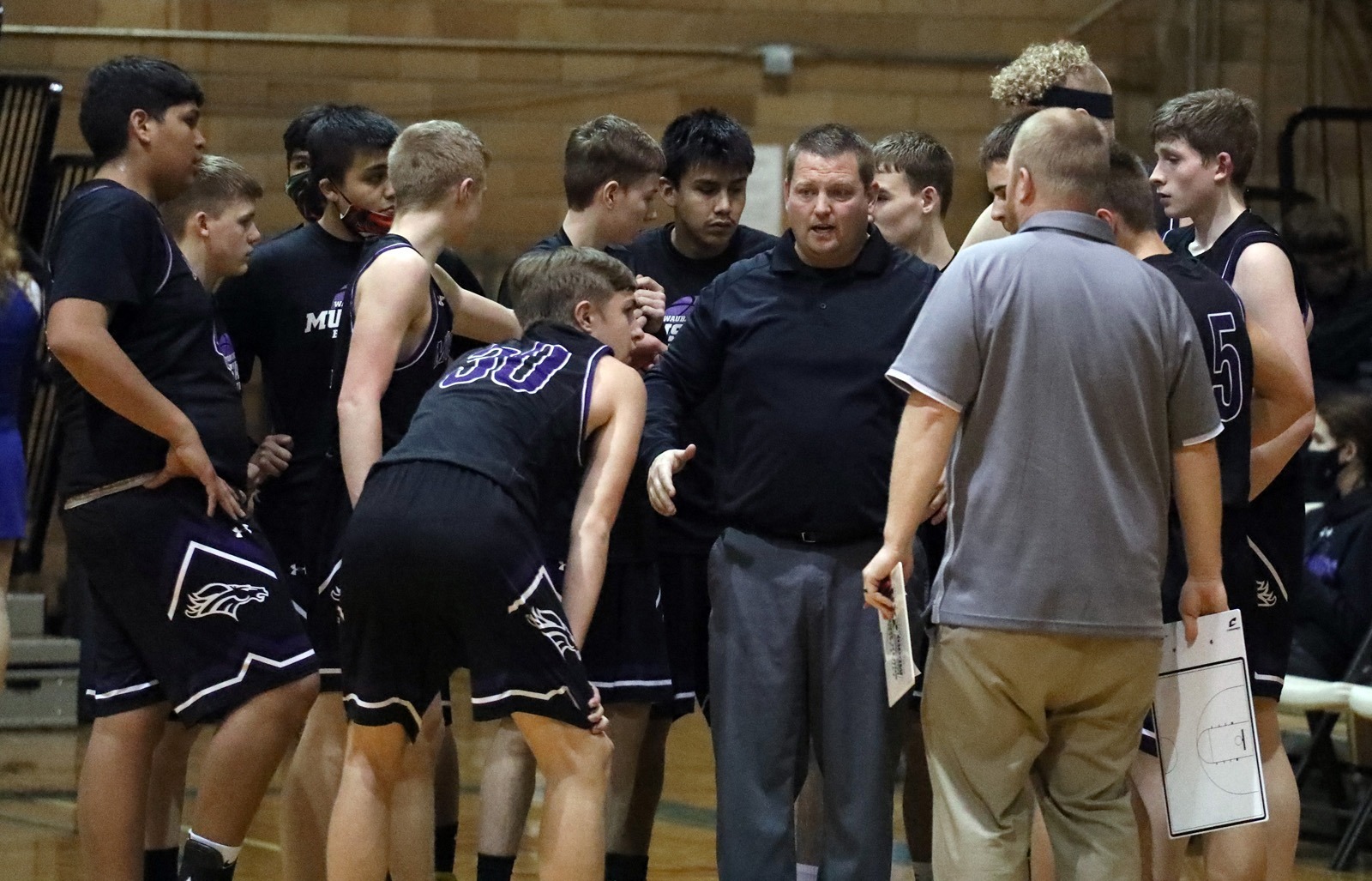 The final and toughest hurdle to clear is here. Class B boys' basketball teams head into SoDak 16 action tonight with berths in next week's state tournament on the line. The state tourney will take place March 18-20 at Wachs Arena in Aberdeen.
Here is a capsule look at each SoDak 16 contest involving area teams.
Platte-Geddes (16-5) vs. Aberdeen Christian (17-4), 7:30 p.m. in Huron
This in an intriguing contest that could go down to the wire.

Platte-Geddes is the seventh seed and played a schedule loaded with Class A teams. The Panthers have quality athletes and captured a state football championship last fall. They won their first eight games of the basketball season before stumbling a bit against quality competition.
Aberdeen Christian got off to a slow start, then closed the season on a roll. The Knights have won eight of their last nine entering this contest. Aberdeen Christian needed overtime to get to this round and the Knights will try to qualify for their second straight state tourney.
The two teams have one common opponent: both lost to Howard. Christian lost to the Tigers by five, while Platte-Geddes lost to Howard by two.
White River (16-5) vs. Waubay-Summit (16-5), 6:30 p.m. in Mitchell
These are two teams at the opposite end of the spectrum. White River has qualified for the past 15 straight State B tournaments. Waubay-Summit is a relatively new cooperative, but neither Waubay or Summit has had a team advance this far since 1990.
White River lost three of its first five games to start the season, but has played well down the stretch. The Tigers have also played four times already this season at the Corn Palace, however they lost each time they took the court there.
Waubay-Summit went through a rough patch late in the year, but rebounded and played well in the region to get to this stage. The Mustangs feature a balanced attack and will need contributions from everybody to take down the third-seeded Tigers.
Because they are located hundreds of miles apart, the two did not face a single common foe this season.
Potter County (19-3) vs. Lower Brule (15-7), 7 p.m. Miller
Interestingly enough, these two teams come from the same region, but never played each other this season.
Potter County brings a 13-game winning streak into this game. The Battlers have scored 65 points or more 15 times this season and like to play an up-tempo style.
Lower Brule won't mind the quick pace. The Sioux lost five straight games midway through the season, but have gotten back on track and have won their last nine games. Lower Brule has scored 65 points or more 11 times this season, including two times when the Sioux hit the century mark.
The two teams played many common opponents. While they both beat most of them, it should be noted that Lower Brule lost to both Wolsey-Wessington and Stanley County, teams that Potter County defeated by double digits.