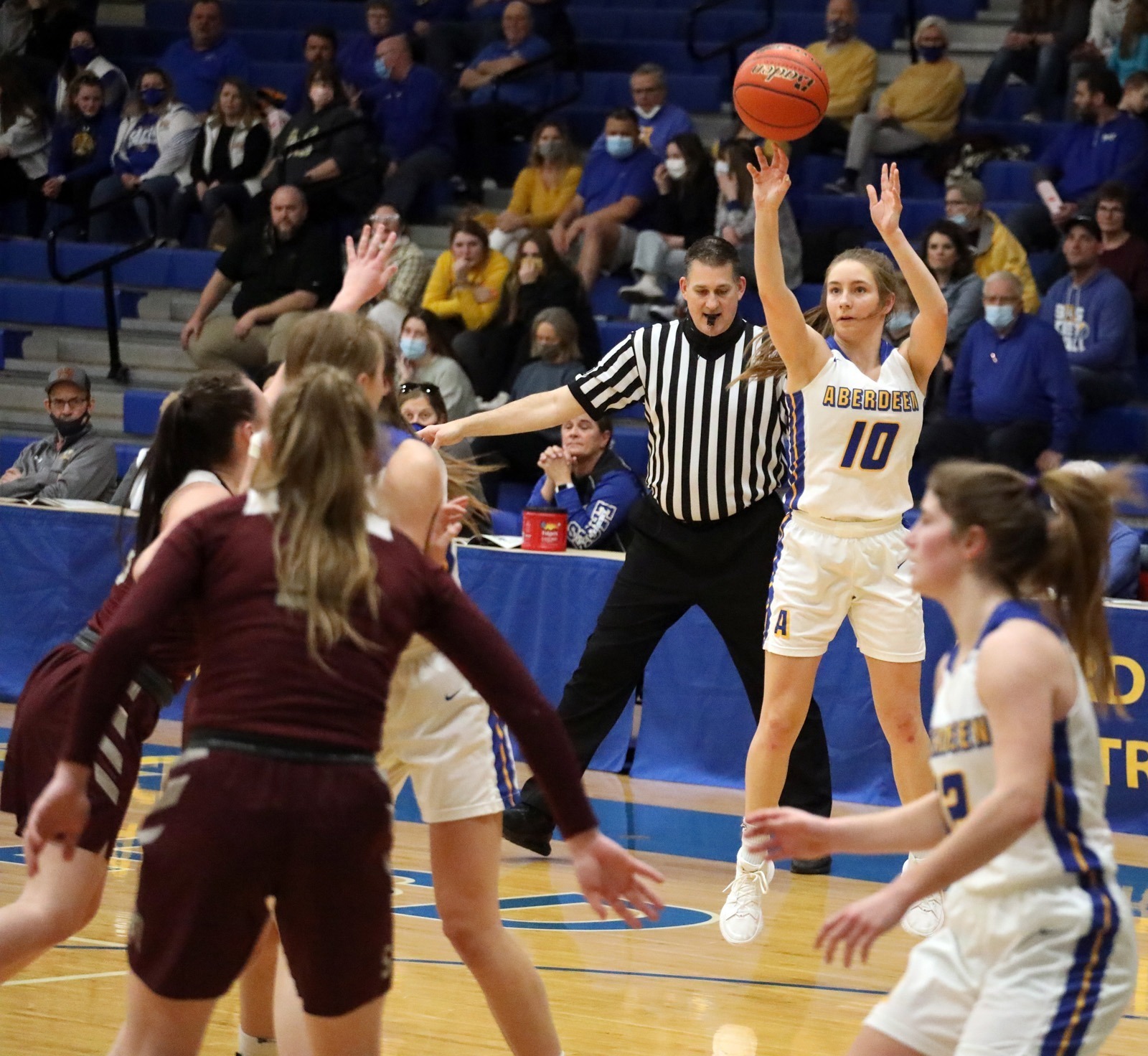 To say this year's Class AA girls' basketball tournament field is loaded would be a major understatement.
When action gets underway today at the Sanford Pentagon in Sioux Falls there promises to be plenty of intensity and drama as each of the eight teams tries to work its way to a state championship.
"Any team in the field is capable of winning it," said Aberdeen Central coach Dawn Seiler. "This has been a season where everybody has kind of had a great stretch of basketball and then maybe a little stretch where they struggled. Any team going into this can say, 'Hey, we've really put some great basketball together in stretches. We can go in and win this thing. We really can put it together.' It is a great year for AA basketball top to bottom."
Opening round pairings have top-seeded Sioux Falls Washington (17-2) against Rapid City Central (11-9) at noon, followed by O'Gorman (15-6) against Mitchell (15-6) at 2:45 p.m. Second-seeded Aberdeen Central (18-3) takes on Brandon Valley (16-5) at 5:30, and Harrisburg (19-2) faces Rapid City Stevens (15-1) at 8:15.

"You look at the field and every team has seniors. Everybody has a good post player and every team has some three-point shooting capability," Seiler said. "It's a balanced field. I just think it's going to be a phenomenal tournament. I don't think there's anybody you can count out of it."
The Golden Eagles defeated Brandon Valley by five points earlier this season. Seiler is planning to rely on seniors Brooklyn Kusler, Abby Kopecky, Melanie Jacobs and Jordan Hermansen to shoulder the load.
"All four of those kids have to come up big every single game," Seiler said. "It's going to be a tournament where whoever makes plays is going to be that team that comes out ahead. There's going to be a lot of close games. For us, it's about having to make plays and we will rely on our seniors."
The tournament will feature numerous seniors from across the state who plan on competing in a variety of sports at the next level next year. The common thread among them is athleticism and competitiveness.
"South Dakota is really producing some good basketball players and those basketball players are involved in a lot of different sports," Seiler said. "These kids aren't specializing. They're getting out and learning how to compete in every single situation and there's a lot of value to that."