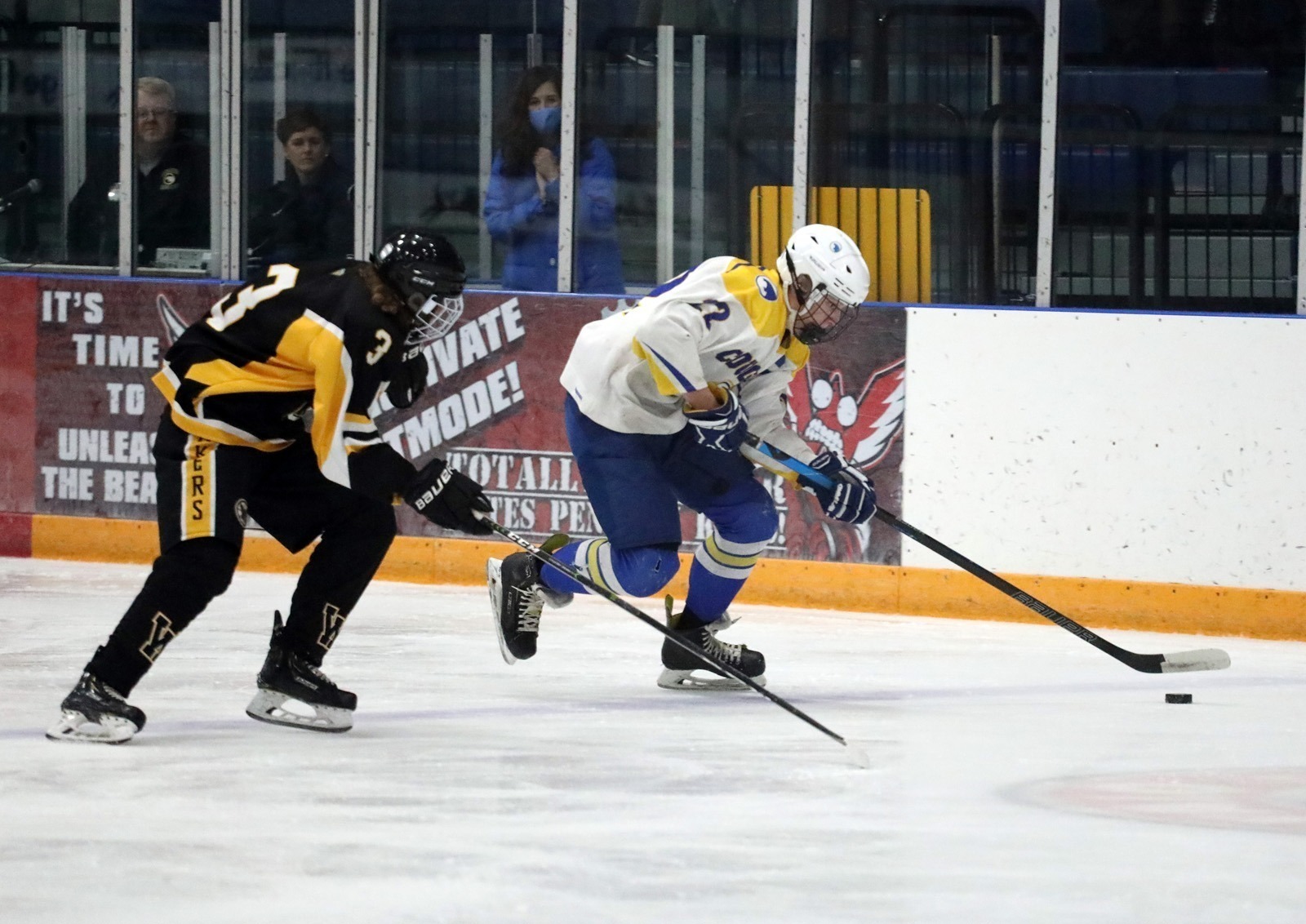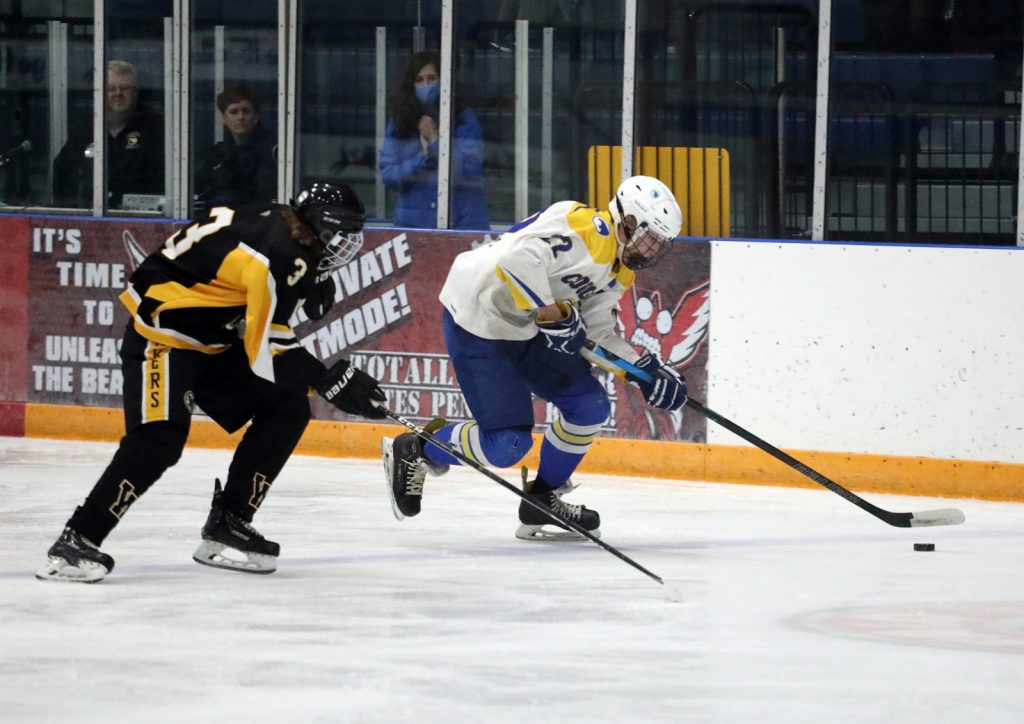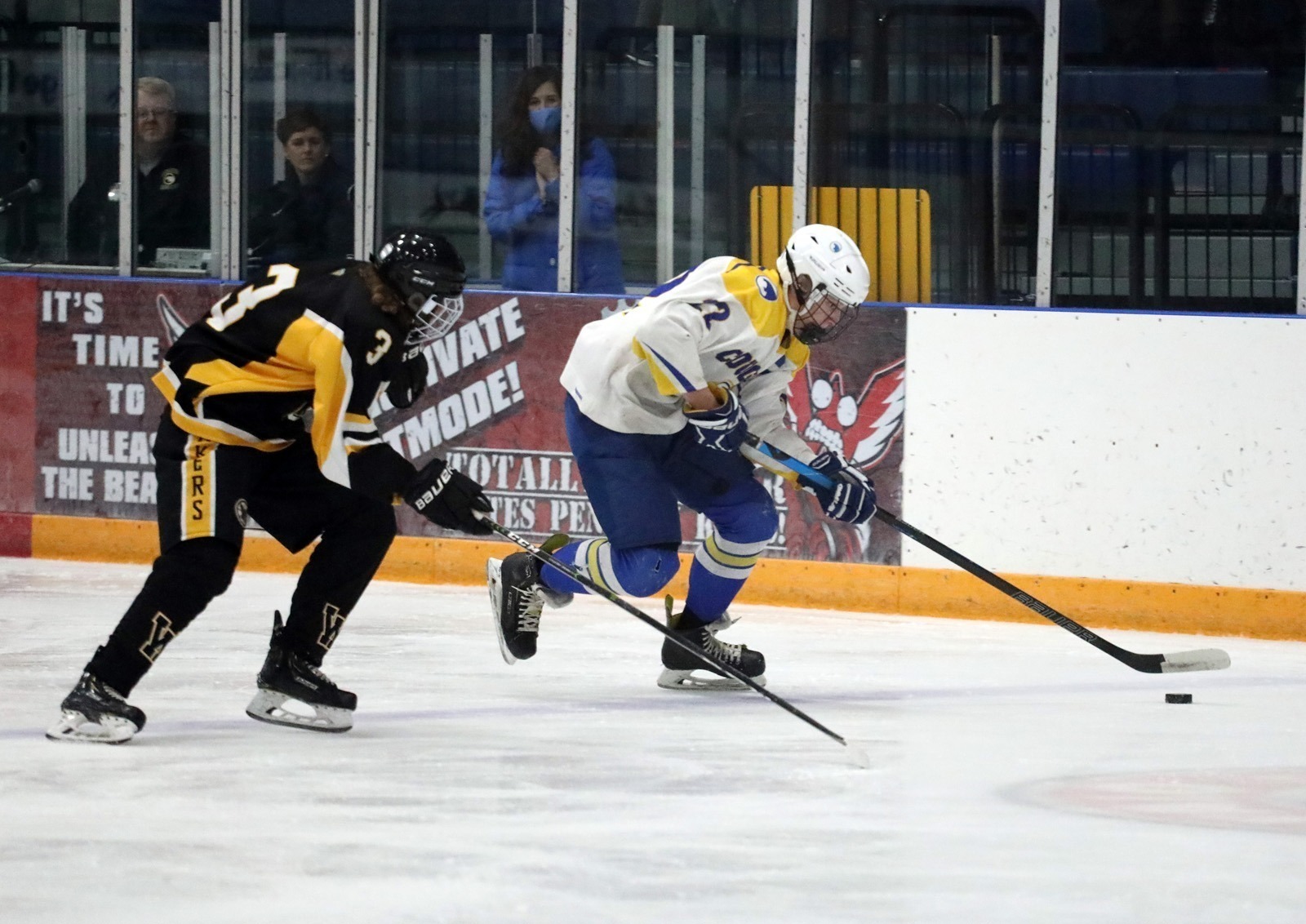 By SportScene staff – The Aberdeen Cougars scored three first-period goals and held off the Watertown Lakers 4-2 in boys' varsity hockey action Friday night at the Odde Ice Center.
Braydon Jones got the scoring started, before teammates Kasen Claymore and Jacob Scheel got in on the action to put the home squad in front 3-0 after the first period.
Brendan Livermont also found the back of the net for the Cougars on an assist from Jones.
Watertown made things interesting with a pair of third-period goals, but the Lakers could get no closer.