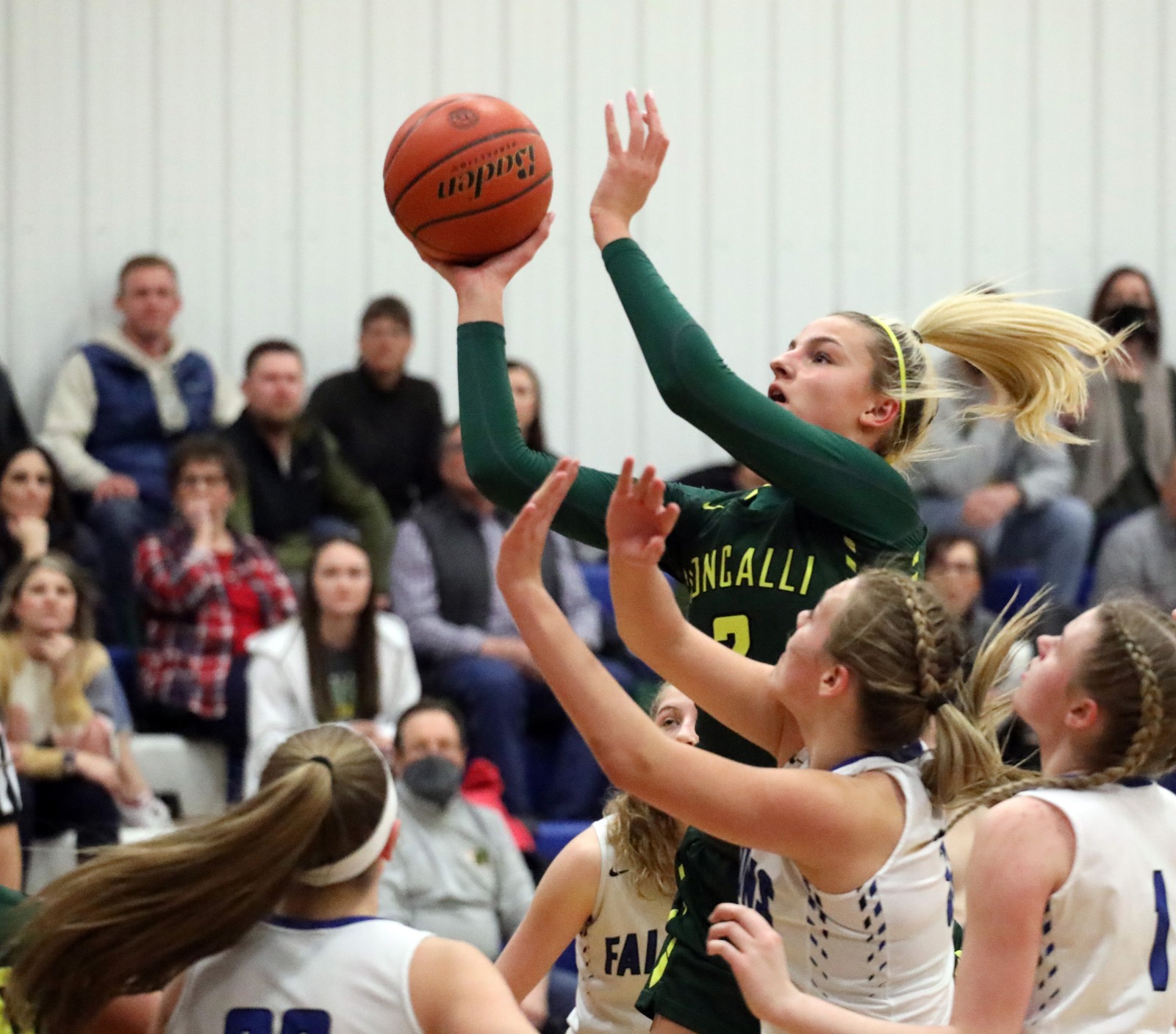 The safety net has been removed, the conference titles documented, and now the post-season has arrived. Games take on a different feel starting now, as it's win or go home when region action takes place across the state.
Here is a preview of a couple of regions involving area teams:
Region 1A at highest seeds
All factors seem to point in the direction of Aberdeen Roncalli in this region. The Cavaliers are unbeaten against intra-region competition, are highly motivated after qualifying for last year's state tourney and not getting a chance to play, and are very difficult to beat at home.
The real question appears to be which other team will make it out of the region to survive for next week's SoDak 16?
Redfield, Groton, Sisseton, Webster and Milbank Area all seem to be in the conversation. Home-court advantage may play a huge role here before this is settled.
Redfield played a very solid schedule down the stretch, which should help in the post season. Addison Rozell has been a tear and the Pheasants have won five straight games. Groton has also won five straight and lost by just four points to Roncalli late in the year.
Sisseton defeated Groton and Milbank Area, but lost to Webster its first-round opponent. Webster won six games in row down the stretch before losing back-to-back contests. Milbank Area will have to win multiple road games against quality teams to reach the Round of 16.
Aberdeen Roncalli 18-2
Redfield 14-6
Groton 11-9
Sisseton 10-10
Webster 9-11
Milbank Area 6-14
Tiospa Zina 1-16
Tuesday's Games: Webster at Sisseton, 7 p.m.; Tiospa Zina at Redfield, 7 p.m.; Milbank Area at Groton, 7 p.m.
Thursday's Games: Webster-Sisseton winner at Aberdeen Roncalli, 7 p.m.; Tisopa Zina/Redfield winner vs. Milbank Area/Groton winner, 7 p.m.
Region 2A at highest seeds
Hamlin and Florence-Henry have the inside track to make it out of this region, but there are capable teams waiting in the wings.
Hamlin is the top seed and the Chargers have not lost to a Class A team all season. Their only setbacks came to Class B powers Castlewood and White River. The Chargers bring a 13-game winning streak into the post season.
Florence-Henry, which lost to Hamlin, stumbled a bit late in the year against quality compeition. The Flyers have not played Flandreau, which poses a viable threat. Flandreau lost to Hamlin by just one point in the second game of the season on the Chargers' home floor.
Expect a few late-game dramatics in this region before all is settled.
Hamlin 18-2
Florence-Henry 16-3
Flandreau 12-6
Sioux Valley 11-9
Clark-Willow Lake 6-14
Deuel 3-16
Tuesday's Games: Clark-Willow Lake at Sioux Valley, 7 p.m.; Deuel at Flandreau.
Thursday's Games: Clark-Willow Lake/Sioux Valley winner at Hamlin, 7 p.m.; Deuel/Flandreau at Florence-Henry, 7 p.m.