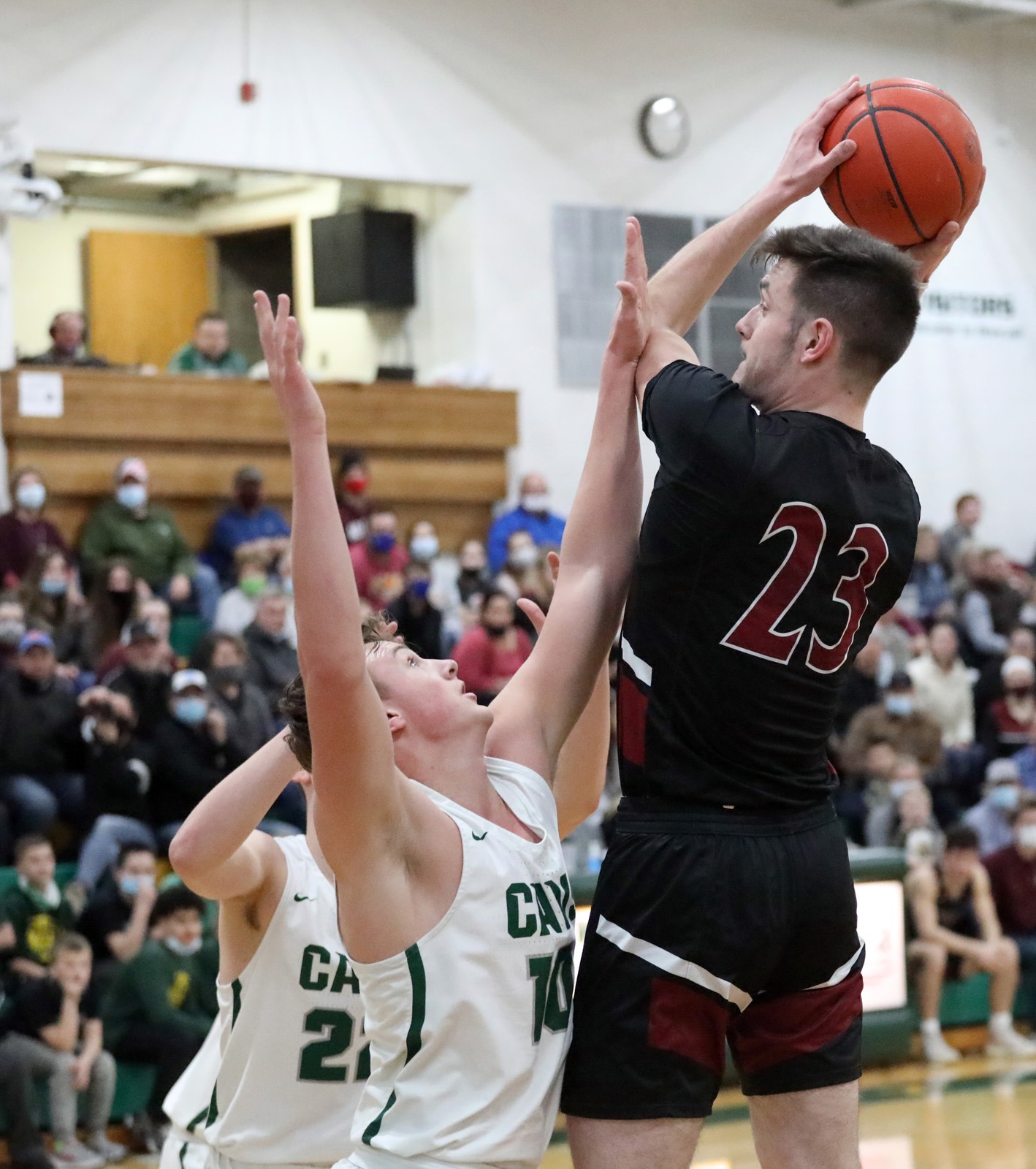 GROTON – Aberdeen Christian took care of the boards, took care of the ball and eventually took care of Groton Friday night. The Knights played with a lead all game long the way to a 44-32 non-conference boys' basketball victory.
"From an effort stand point and as far as being focused on the defensive end, I thought we played a really complete game for four quarters," said Christian coach David Rohrbach. "They're relentless. They press the whole game. They have a lot of good quick athletes. We knew that we were going to have to play a complete game."
The Knights got off to a solid start, but led by just four points at halftime. The visitors took control in the third quarter and then made sure they didn't let the Tigers back in the game by taking care of the ball.
"You don't want to give them any energy on their home court," Rohrbach said. "You don't want to give them any life."

The other thing Christian did was use its height advantage to control the backboards.
As has been the norm all season, the Knights once again featured a balanced scoring attack. Jett Becker scored 14 points and Brent Ekanger had 10 points, nine rebounds and four assists.
Christian also moved the ball on offense.
"That's one things about this team. They're unselfish," Rohrbach said. "When you have a team with so many guys can score, it's really important to keep the ball moving and not let the ball stick."
With the victory, Christian (15-4) wrapped up the number one seed in Region 1B for next week's playoffs. The Knights will get an opportunity to play at home on Tuesday and then again on Friday should they win.
"We're really excited. It's always good to be playing at home, especially at playoff time," Rohrbach said. "We wanted this one tonight to seal up number one seed in the region."
ABERDEEN CHRISTIAN: Jett Becker 5 2-2 14, Brett Ekanger 5 0-3 10, Jackson Isakson 2 1-2 7, Ethan Russell 3 0-1 6, Malek Wieker 1 3-4 5, Kaden Clark 1 0-0 2. Totals 17 6-12 44.
Groton statistics unavailable.
Aberdeen Christian 11 22 37 44
Groton 5 18 26 32
3-point field goals – Becker 2, Isakson 2. Total fouls – Aberdeen Christian 12, Rebounds – Aberdeen Christian 29 (Ekanger 9). Turnovers – Aberdeen Christian 7. Assists – Aberdeen Christian 8 (Ekanger 4).