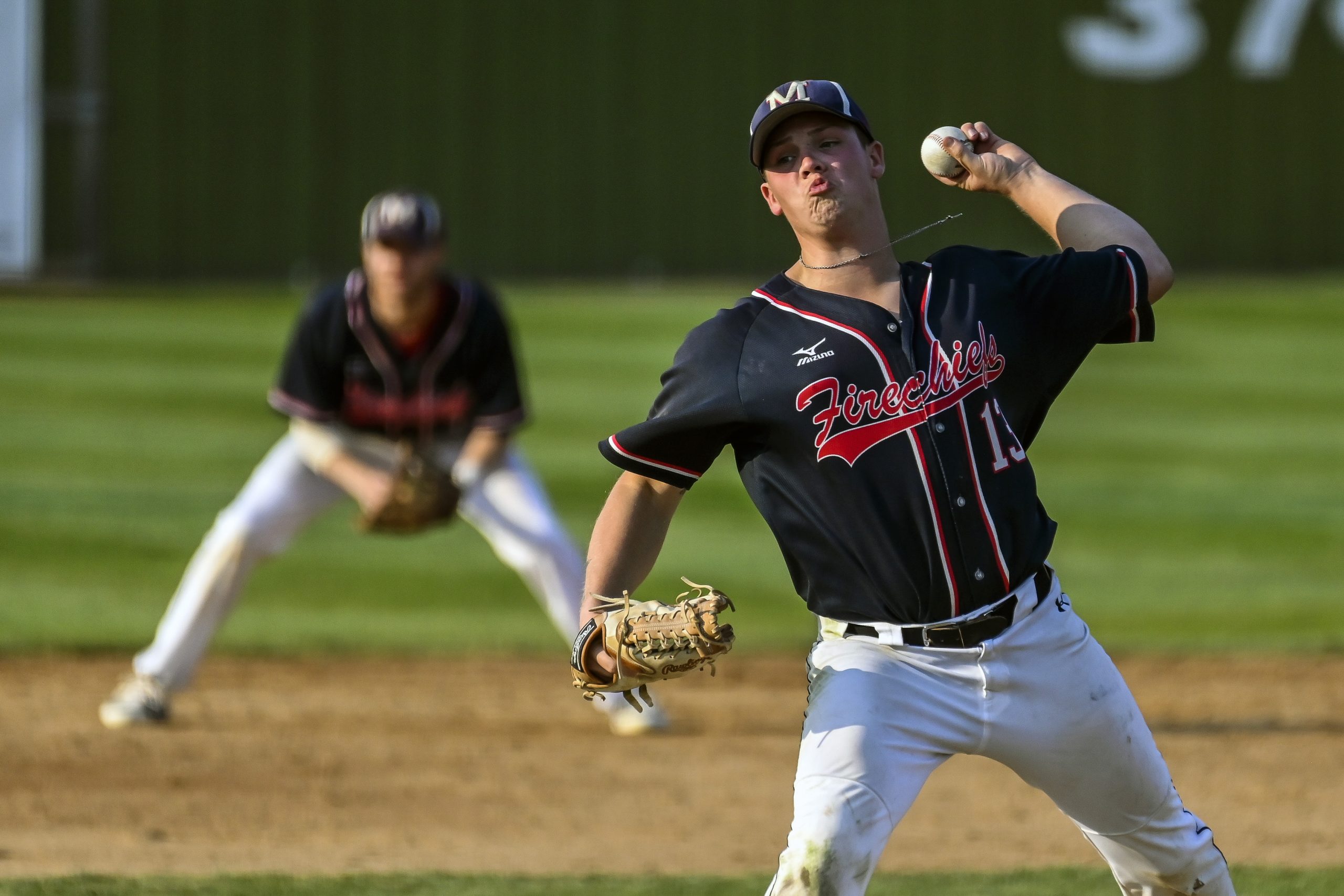 MITCHELL – The Dimock-Emery Raptors built a 5-1 lead and then held on to defeat the Milbank Firechiefs during the Class B State Amateur Baseball Tournament at Cadwell Park on Sunday evening.
The Raptors scored three times in the first inning before adding single runs in the third and fourth. It rode the strong pitching performance of Phil Johnson to the victory. Johnson pitched a complete game and struck out seven batters.
Lance Frogner, Brady Krause and Dominic Boerger each had two hits for Milbank Area, which scored one run in the ninth for the final margin of difference, but could not get over the hump.
Milbank Firechiefs 001 002 001 – 4 8 2
Dimock-Emery Raptors 301 100 00x – 5 11 2