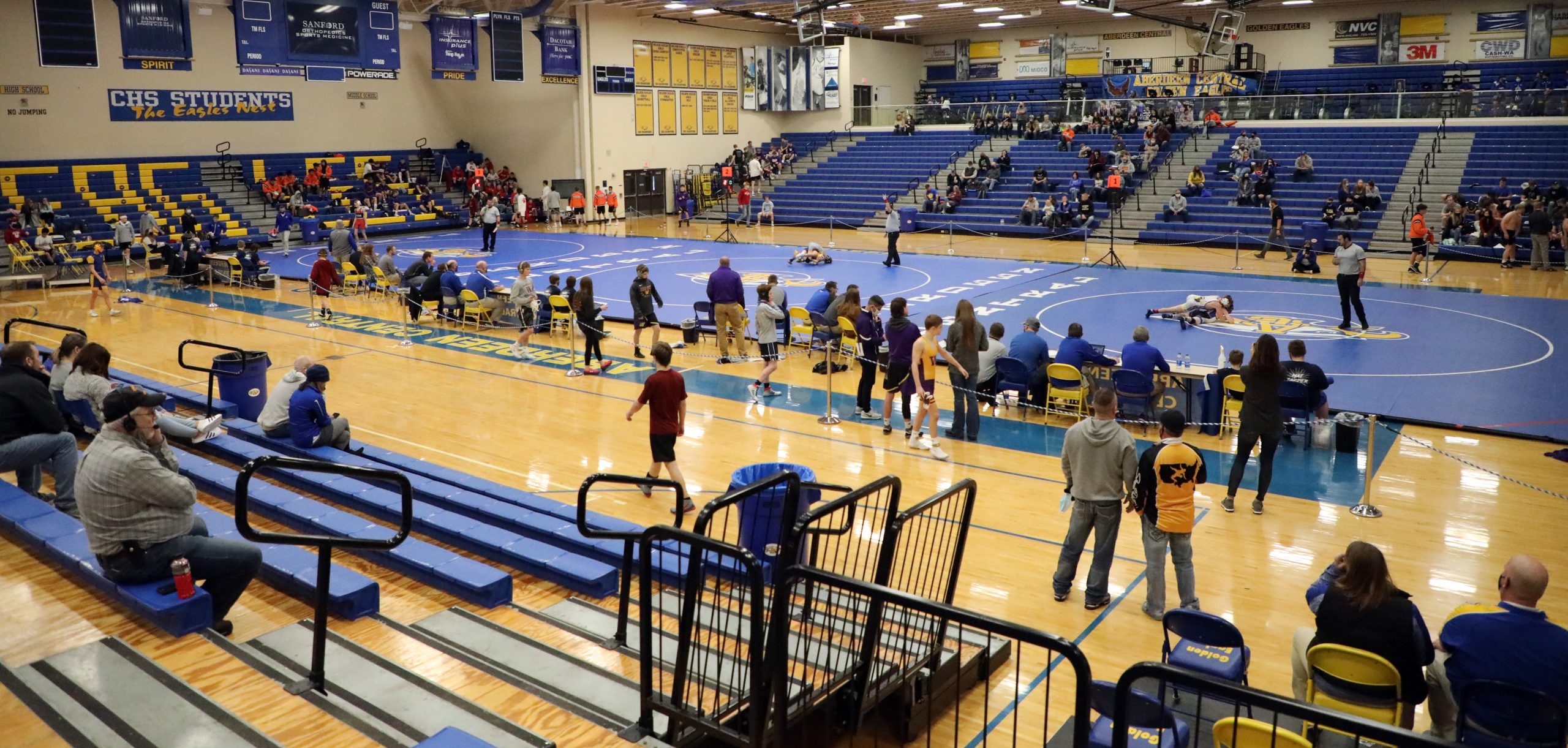 A look back at some of the sports happenings during the week of April 11-17:
Last year on April 15, 2020: The Aberdeen Wings and its coach and general manger Scott Langer have agreed on a contract extension. Terms of the deal were not disclosed. Langer has been the Aberdeen coach for the past four seasons. During that time, the Wings have earned a league championship in 2019, four playoff qualifications, and a 149-61-21 record.
10 years ago on April 13, 2011: Budget cuts lead the Eastern South Dakota Conference athletic directors to cut back on officials for their ESD contests from three to two for the 2011-12 season.
20 years ago on April 16, 2001: Former Huron and South Dakota State standout Rod DeHaven finished sixth in the 2001 Boston Marathon. His time of 2 hours, 12 minutes and 41 seconds was only about 3 minutes behind the winning time (2:09:43) of Lee Bong-ju of South Korea. DeHaven, who was an Olympic marathoner in 2000, was the first American finisher at Boston.

30 years ago on April 14, 1991: Aberdeen players dominated the South Dakota State Racquetball Tournament at the Woodlake Athletic Club in Sioux Falls. Kent Alm won the men's open singles title and the men's open doubles title with
Rick Malsam of Aberdeen. In the all-Aberdeen Class A single's championship, Troy McKibbon defeated Stuart Gulden. And in the Class A women's singles, 40-year-old Joan Bosanko of Aberdeen defeated her 22-year-old daughter Kelly
Stuoudt.
40 years ago on April 17, 1981: Redfield boys' basketball coach Rick Dohrer has been named the coach at Watertown. Dohrer has been the Redfield coach for the last seven seasons and the athletic director for five. He succeeded Dave Wolsky, who resigned to pursue private business interests. Dohrer played for Wolsky when Milbank won the 1967 State A basketball title.
50 years ago on April 15, 1971: Two-time all-state basketball player Jesse Mendoza of Cheyenne-Eagle Butte signed to play at Huron College in the fall. Mendoza was the leading scorer with 90 points at the 1971 State B Tournament and an all-tourney selection. He also is a high jump state champion in track. Huron coach Bob Swanhorst was excited to sign Mendoza, saying the 6-foot-1, 160-pound Mendoza is quick and an exceptional shooter. (Swanhorst led Cresbard to the 1957 State B basketball championship and to a state runner-up finish in 1956.)