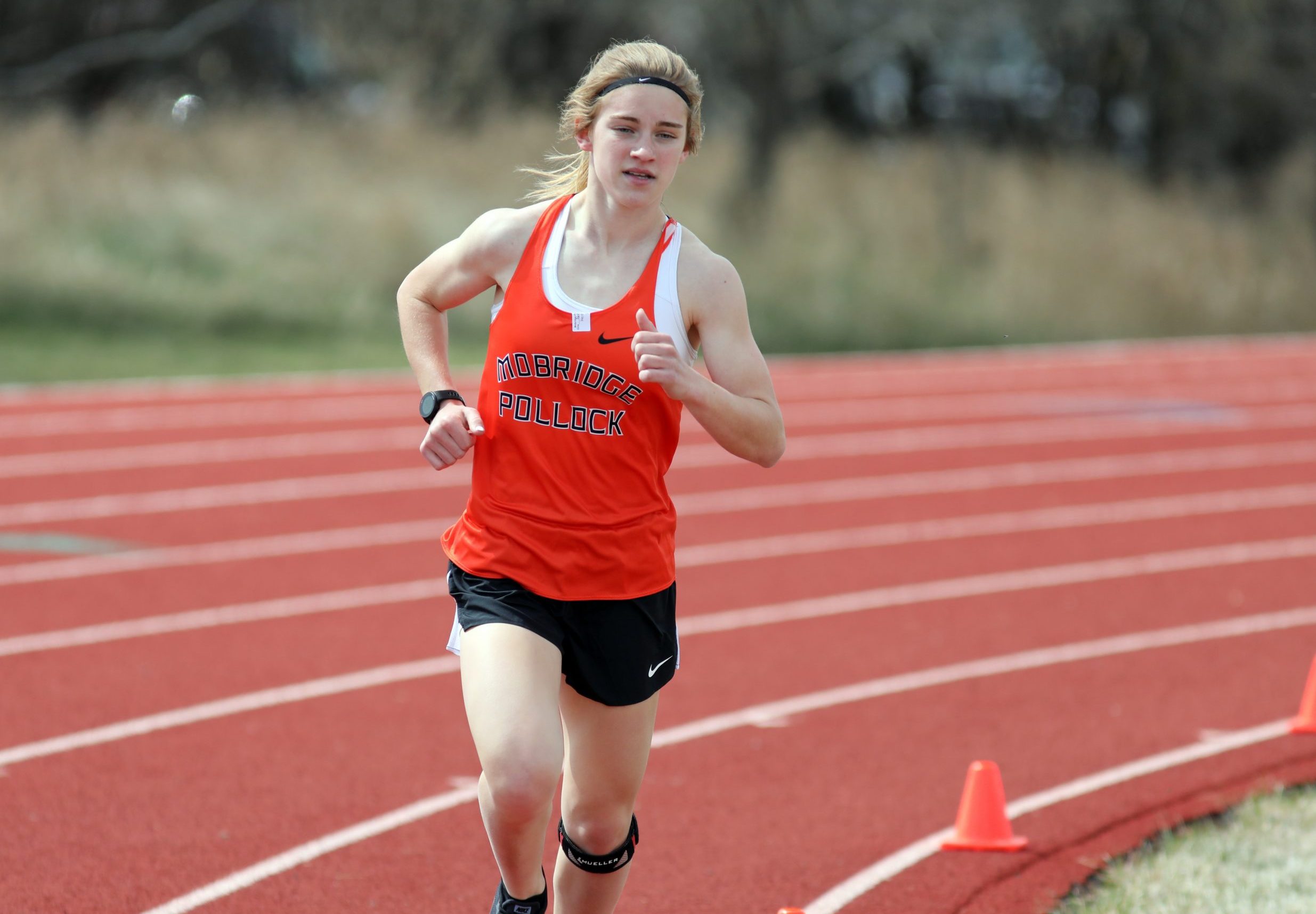 The Milbank Area boys are among the Class A track and field leaders in a variety of events so far this season.
Bennett Schwenn leads the way owning a top mark in five different individual events and one relay. The junior is first in the triple jump, third in the long jump, sixth in both the 100-meter and 200-meter dashes, is eighth in the 300-meter intermediate hurdles and is also a member of the 400-meter relay team which has the fifth fastest time.
Teammate Nick Batchelor is also off to a solid start. The freshman has the second fastest time in the 1,600-meter run and third fastest time in the 800-meter run.
In the girls' division a pair of Hamlin athletes are among the top throwers. Gracelynn Leiseth is first in the discus and second in the shot put, and teammate Kami Wadsworth is third in both events.

Mobridge-Pollock freshman Heidi Olson is currently fourth in the 1,600-meter run and fifth in the 800-meter run.
To view the Class A girls leaders click on the following link:
https://www.athletic.net/TrackAndField/Division/Top.aspx?DivID=118226&type=1&gender=f
To view the Class A boys leaders click on the following link:
https://www.athletic.net/TrackAndField/Division/Top.aspx?DivID=118226&type=1