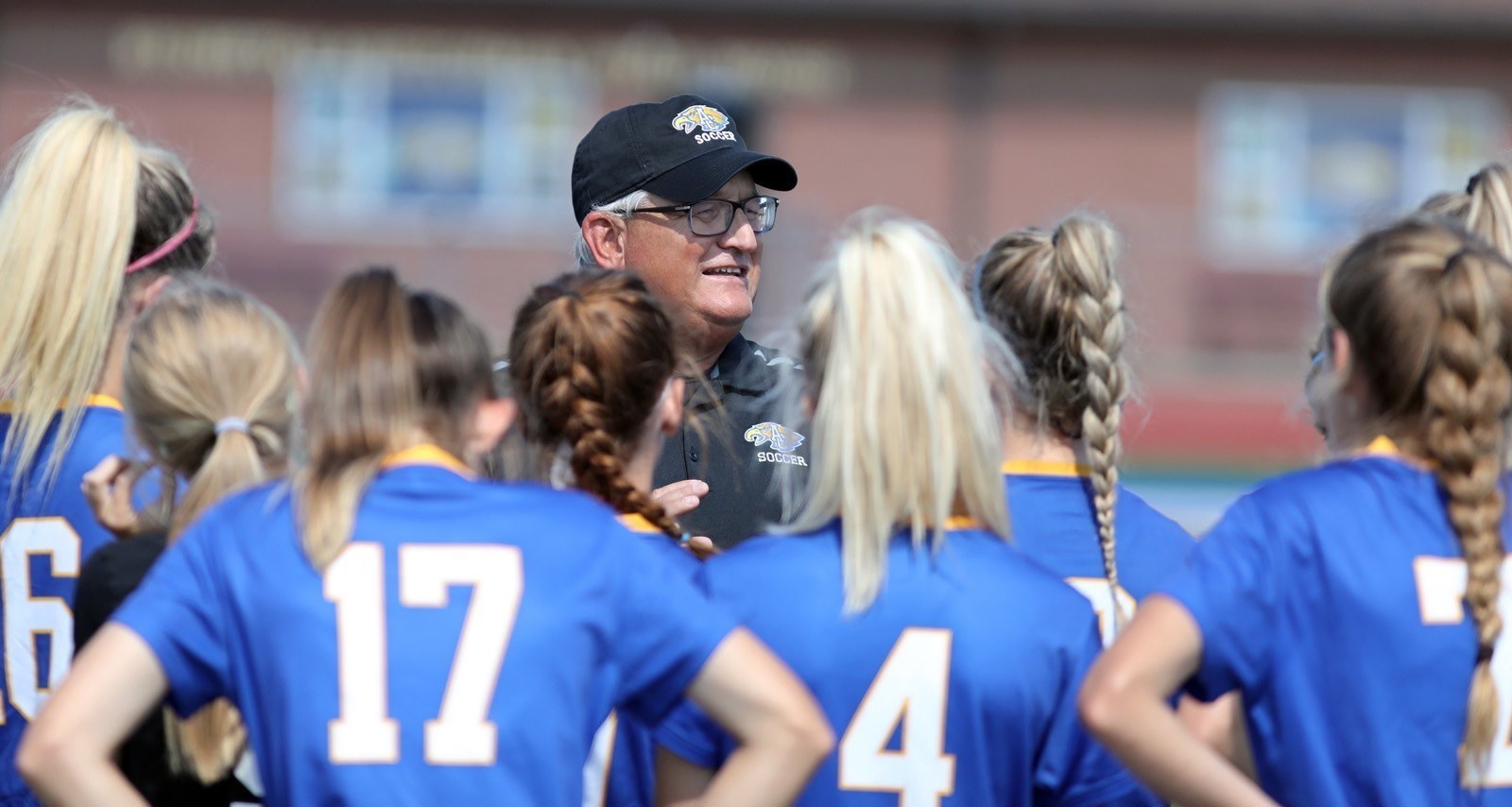 There figures to be plenty of emotion and intensity on the pitch when Aberdeen Central hosts Rapid City Stevens in the semifinals of the girls' soccer playoffs at 4 p.m. Tuesday at Swisher Field.
The Golden Eagles enter the contest as the top-seeded team with a 13-1 record. Stevens comes in as the four-seed with an 11-2-1 mark.
"It's a matter for us to organize the best we can and try to figure out how we want to attack the game, and just go from there," said Central coach Merle Aske. "At this point in the year it's win or go home."
While the two teams haven't played this year, Aske knows that Stevens has a rich soccer history and that the Raiders will show up ready to play.

"I know that (coach) Luis Usera out in Rapid does a really good job with his teams. They're going to be prepared for what we try and do," Aske said. "We just have to find a way to work the ball and get it in dangerous situations like we did against Watertown (last Saturday) and find a way to finish. If we can do that, I think we'll be fairly successful."
Aske said the Raiders will present some challenges with their speed and athleticism.
"I know that they're going to have some speed up top and they always have some real athletic girls," Aske said. "We're going to have to account for them having that speed and account for our defenders. We're probably going to have to help support them a little more than maybe we have in the last couple of games. It will play out how it's going to play out and hopefully, we'll come out on the right side."
Central owns the home-field advantage thanks to its top-seeded position. That means it will be the Raiders who will be forced to make the trek across the state for the semifinal contest.
"It's a long bus ride. I know whenever we take those bus rides out west, it's always tough to get off the bus and try to play a game," Aske said. "But by the same token, at this point in the year the kids are all going to be fired up and ready to go. So it's a matter of us being able to probably take advantage and to hold off their pressure for a while, and hopefully we can run their legs out a little bit and tire them down, and then hopefully we can capitalize on that."
Whatever happens, it promises to be an interesting chess match as each side tries to gain an advantage on the other.
"Time will tell. They always have a lot of good athletic girls and they always have a lot of team speed, so it will be interesting to see how we match up and how they try to counter what we try to do," Aske said. "Hopefully, we can figure out a way to find some gaps in their defensive positioning and find a way to get in."
The Golden Eagles have outscored their two post-season foes by a combined total of 9-1 so far. Now, the squad has to clear one more hurdle for the opportunity to play for a state championship on Saturday in Sioux Falls.
"We just have to stay calm and relax and do what we've been doing all year, move the ball around really well, work hard off the ball and put a lot of pressure on them," Aske said. "The more pressure we can put on them, and not let them get their heads up and pick out the open person, the more chances we're probably going to be able to create in front of their goal."