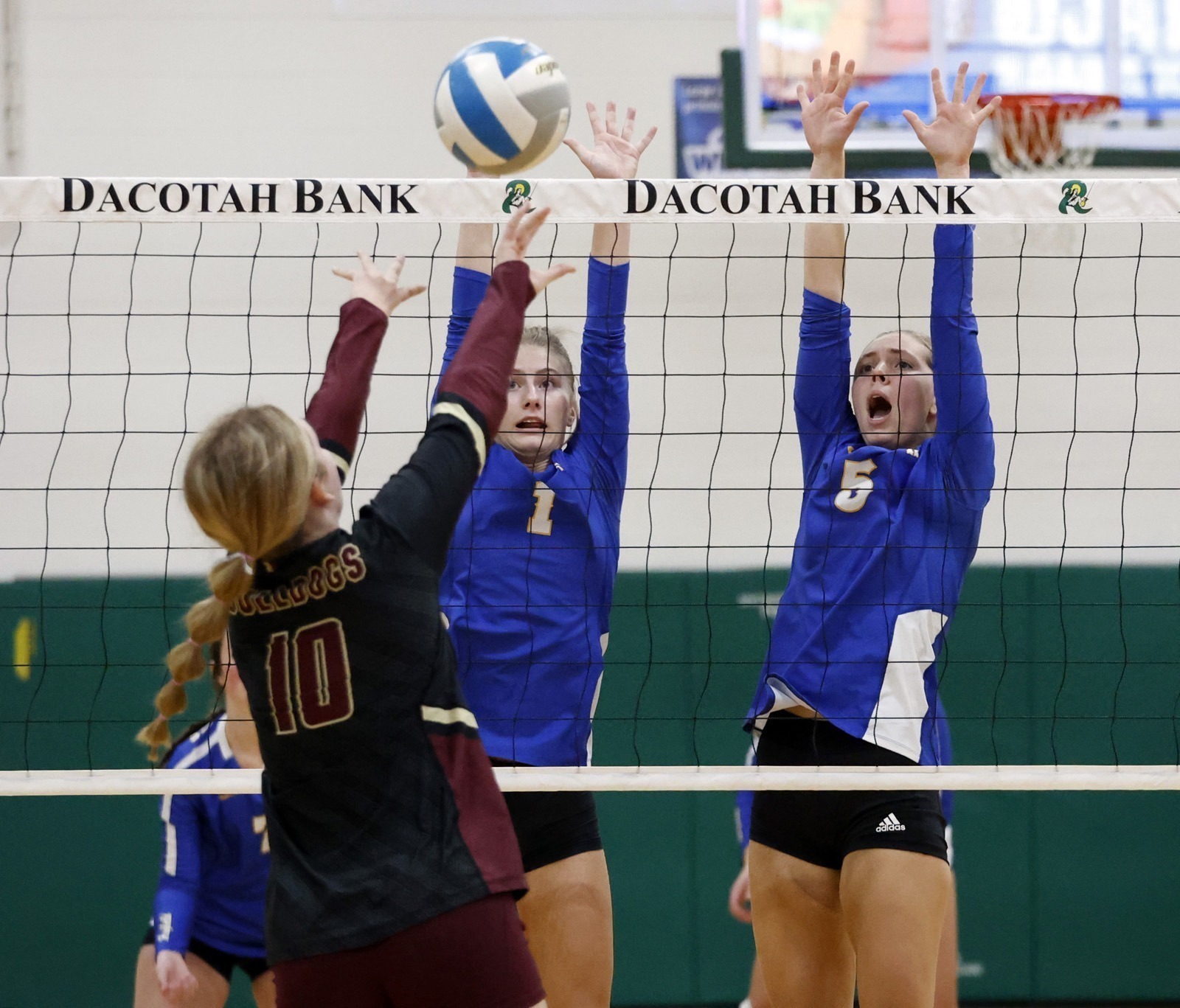 MADISON – Defending State A champion Sioux Falls Christian is heading back to the state tournament following a 25-15, 25-13, 25-9 victory over Redfield during SoDak 16 action Tuesday night in Madison.
Sidney Oostra topped the Chargers with three aces and 15 kills. Addison Barber contributed three aces and 37 set assists, while Peyton Poppema added a dozen kills.
Sioux Falls Christian will face Dakota Valley in the opening round of the state tournament next week in a battle between the top two-rated teams in the final media poll of the season.
Mallory Smith led a balanced Redfield attack with five kills. Gracie Fast, Katie Rozell and Chloe Zens each finished with four kills. The Pheasants ended their year with a 19-13 record.
Serving: Redfield 36-39 1 ace (Marie Weller 10-10); Sioux Falls Christian (Sidney Oostra 3 aces, Addisen Barber 3 aces).
Hitting: Redfield (Mallory Smith 12-14 5 kills, Gracie Fast 4 kills, Katie Rozell 4 kills, Chloe Zens 4 kills); Sioux Falls Christian (Oostra 15 kills, Peyton Poppema 12 kills).
Setting: Redfield 17 assists (Camryn Rohlfs 57-59 17 assists); Sioux Falls Christian (Barber 37 assists).
Digs: Redfield (Fast 6); Sioux Falls Christian 66 (Lavin Maddox 12, Poppema 11).
Blocks: Redfield 3 solo (Rozell 3); Sioux Falls Christian (Ellie Lems 3 blocks).
Records: Redfield 19-13; Sioux Falls Christian 30-5.