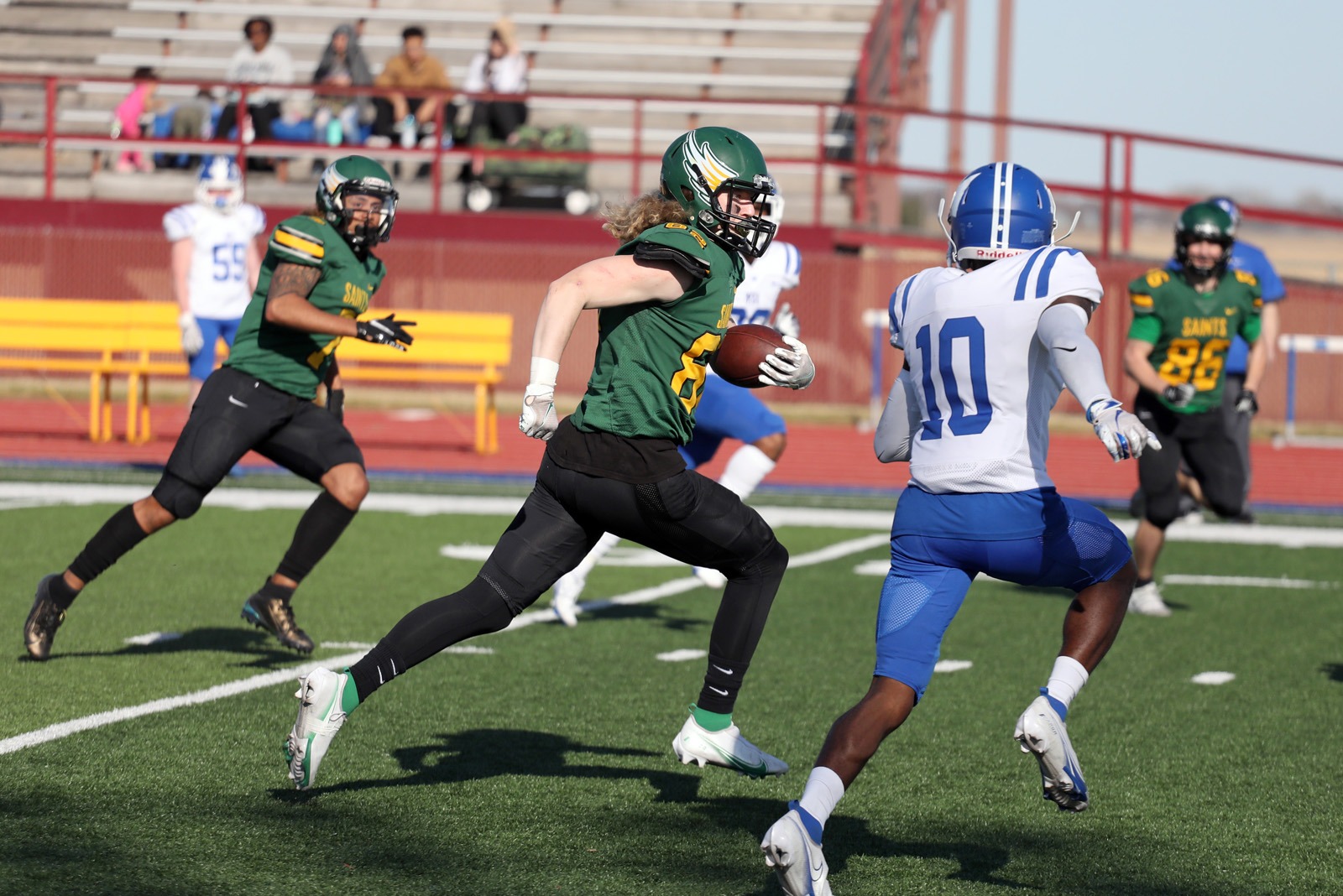 Presentation College spotted Mayville State a 14-point lead and the Saints last-ditch comeback bid came up short in a 21-14 North Star Athletic Association setback on Swisher Field Saturday afternoon.
The Saints trailed just 7-0 at the half before the visitors from North Dakota scored on an 84-yard touchdown pass just 20 seconds into the third quarter.
PC got on the board when Michael McPeek scored on a 21-yard run. However, Mayville capped the period, scoring with one second left to push the lead back to double digits.
The Saints closed the gap again when Innocent Okoh scored on a 2-yard run with 8:14 left, but PC could not get over the hump from there. The Saints ended up turning the ball over on an interception near midfield on their final drive in the closing minutes.
Zach Zierden led the PC offense with three receptions for 95 yards.
For complete statistics please click on the following link: