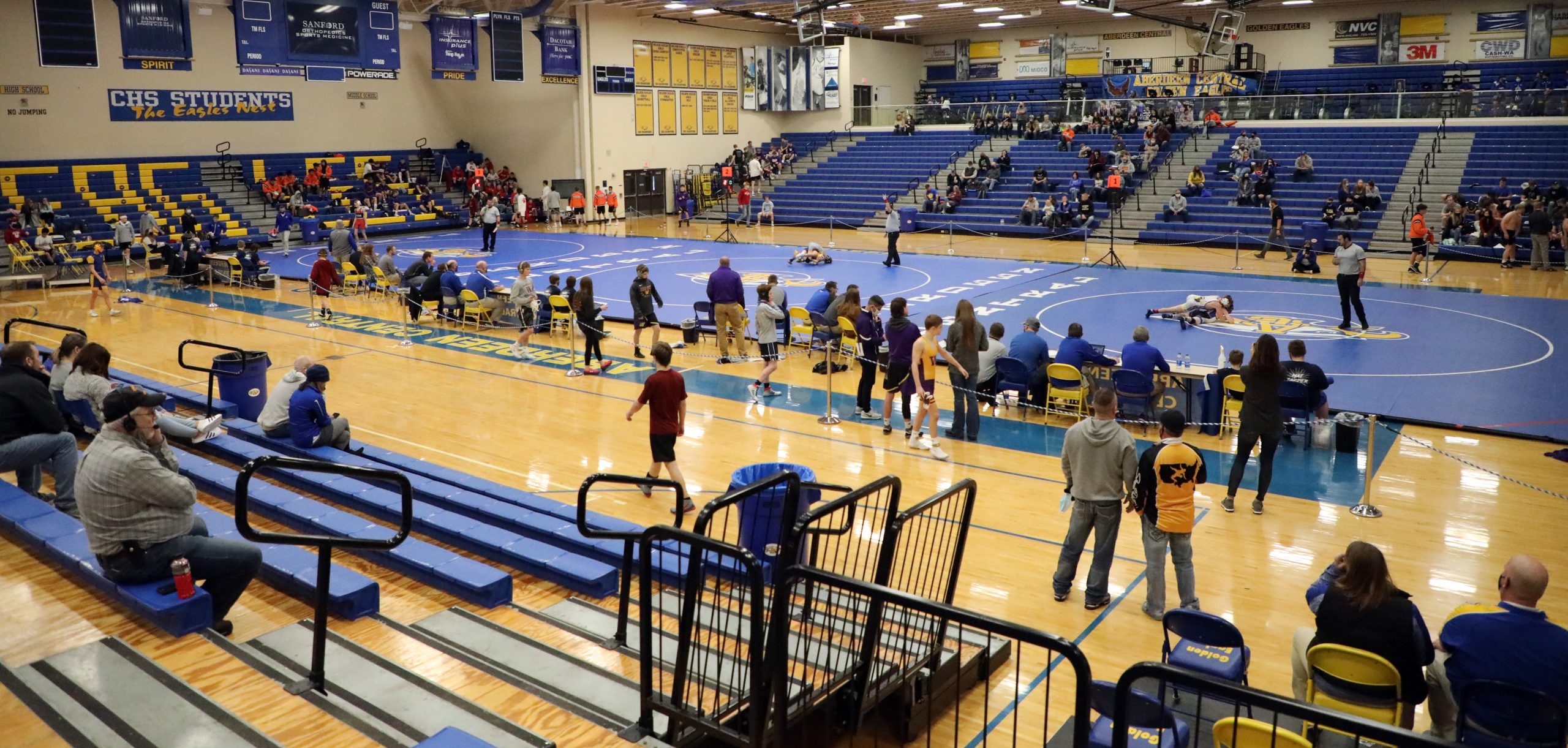 A look back at some of the sports happenings during the week of March 21-27:
Last year on March 23, 2020: Former Northern State men's basketball assistant coach and star player Sundance Wicks has been named an assistant coach at the University of Wyoming. Wicks was the associate head coach for Paul Sather at NSU from 2016 to 2018 before accepting the head coaching position at Missouri Western University. In his two seasons there, the Griffons went 30-32. Wicks helped the Wolves finish as NCAA DII national runners-up in 2018.
10 years ago on March 25, 2011: Sisseton put the finishing touches on a brand new track and field/football complex late last fall and the school's track teams are eager to start hosting meets this spring. However, wet and snowy conditions in the area are holding up plans.
20 years ago on March 24, 2001: Melissa Stanton of Rapid City won a college national championship. Stanton won the NCAA Division III all-around title and the uneven bars national title.

She is a freshman for Hamline (MN) University. Last year, Stanton led Rapid City Central to the team gymnastics State AA title as she was the all-around champion in that tournament as well.
30 years ago on March 21, 1991: Fans and mushers are still talking about last week's wild, whiteout blizzard finish to the 1,163-mile Iditarod Sled Dog Race. Defending champion Susan Butcher (1954-2006, cancer) had a semi- comfortable lead of 67 minutes in the final 77 miles to the finish line in Nome. After seven harrowing hours on the trail, a blinding blizzard forced Butcher back to the White Mountain checkpoint as she wanted to make sure her
huskies remained in good condition for the final leg of the race. She ended up third. Butcher, who was married to Roslyn native and fellow musher David Monson from 1985 until her death, had an incredible Iditarod run from 1980-1993. In those 14 years, Butcher had four wins, was runner-up four times and had 12 top five finishes. Alaska has
celebrated Susan Butcher Day each year since 2008 on the first Saturday of March to coincide with the traditional start of the Iditarod.
40 years ago on March 21, 1981: Jim DesCamps poured in 28 point as Aberdeen Central defeated Huron 73-59 in the final game of the regular season.
50 years ago on March 23, 1971: The South Dakota Golf Association has been formed. The new group replaces the men's group whose sole purpose was to run the men's state amateur tourney every summer. The new body will take on a more statewide look and approach, sponsor and organize more tourneys and become more involved with promotion of the sport.